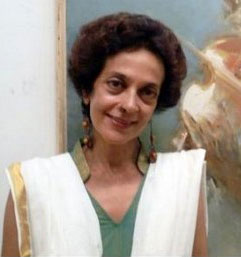 Madhuri Bhatia is an Indian actress who acquired fame through the movie ''. She is also known as eccentric and egoistic red head mother in law as per her role in 'Kahin To Hoga'. She has even shown her colors in Hollywood movies and series as well. Her persona surpasses the narrow minded character played by her in the Balaji TV serial. She has won an award for Best Dubbing Artist Female.

She began her career from the Indian movie ' Masala ' in 1993. Then she worked on series like Forever Knight, La Femme Nikita, Highlander The Raven and the Relic Hunter. Around 2002 she joined Balaji in the serial Kahin to Hoga where people loved her character as a vamp. She was the most loved negative character by then. She will be seen in two upcoming series The city and Divorce Court. Both the series seems promising and intriguing by their name.

Talking about her achievements, she has also won the New York Bronze Medal for novel reading. This says about her being almost an all rounder. Besides all this she is equally talented in dance and music. Dubbing for movies is one of her favorites and she does so mainly in Canada and Australia. You can hear her voice in 'Emperor's New School' for Disney Channel. About her personal life, she hasn't sais much yet.