A lyricist's caliber cannot be judged based on a few songs, but when the same artist keeps writing the same, monotonic, meaningless songs, they are bound to categorization into such a category.
Let's see some of the lyricists who wrote the worst songs ever.
10) ' Badshah Aditya Prateek Singh Sisodia, better known as Bads >> Read More... '
...
'DJ Waale Babu Mera Gaana Chala De' is a song worth being disgusted at, especially when talented people struggle to make ends meet, uncreative and vile people like him make it big in the industry.
9) Nitin Raikwar Nitin Raikwar is a very talented music composer an >> Read More...
...
When you listen to the lyrics of the song Excuse Me, you instantly understand why it doesn't deserve to be called a song in the first place. 'Excuse Me, Kya Re, Mere Do Bacchon Ki Maa Re, Abhi To Hoon Saala Roadpati, Ladki Chaahoon Karodpati.' How does one listen to it?
...
8) ' Sameer Click to look into! >> Read More... '
He holds the Guinness world record for writing the most number of songs. If you think that's an achievement, then listen to the songs written by him. From the movie Haseena Maan Jayegi, What is Mobile Number has lyrics like, 'What is Mobile Number What is Your Smile Number, Karna Hai Private Baatein What is Your Private Number.' The rest of the song is even worse. And 'Teri Nani Mari To Me Kya Karoon,' is another abhorrent song. And he thinks he's achieved a record by writing such nonsense.
...
7) Mitali Shashank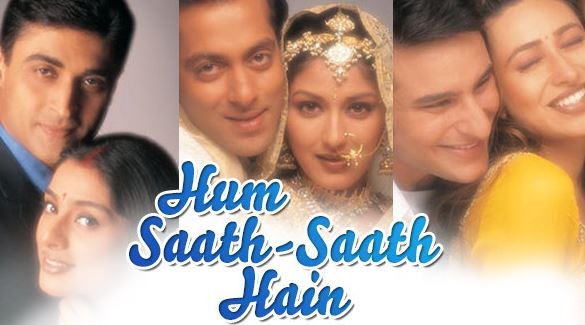 ...
In the iconic movie "Hum Saath Saath Hain", this song was played and sung by the most famous singers of all time- Shankar Mahadevan Shankar Mahadevan, a well-renowned, talented and f >> Read More... , ' Hariharan Hariharan is a renowned Indian singer, who sings m >> Read More... ', and ' Udit Narayan One of the famous playback singers of Indian Film >> Read More... '! Just how exactly is 'ABCDEFGHIJKLMNOPQRSTYVWXYZ……I Love You, You Love Me' a song for adults? You can't even play it in preschools!
6) Rajkumar
...
It's laughable, the lyrics he wrote for the movie "Hera Pheri". 'Mein Ladki Pon Pon Pon Tu Ladka Pon Pon Pon,' like some siren going off. And the movie, as well as the rest of the song, is abysmal.
...
5) Rani Malik Bio coming soon... >> Read More...
It's a shame to allow people to write songs with the lyrics, 'Meri Pant Bhi Sexy Meri Shirt Bhi Sexy.' No wonder these people are unheard of in Bollywood.
4) P. K. Mishra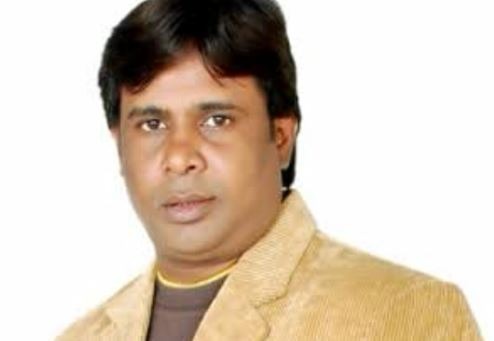 Another laughable song of the 90's that had the lyrics,' Telephone Dhun Mein Hasne Wali.. .' Just because one needs to compose a song doesn't mean you rhyme it and time it with random words.
3) Dev Kohli Dev Kohli is an Indian film industry lyricist. He >> Read More...
This person wrote the most disgusting songs of his generation. Thank God he went unnoticed or else people would've trolled him badly. The movie 'Judwaa' seems to have unleashed the worst creativity of all the lyricists and singers as they came up with the most pathetic songs. 'Oonchi Hai Building, Lift Tera Band,' cannot be classified as poem even, but it's made into a song. And, 'Mein Laila Laila Chillaunga Kurta Phaad Ke,' who would tear their pants and scream like goners?
2) Himesh Reshammiya Intro: Himesh Reshammiya got his stardom after win >> Read More...
This generation's laughing stock is the headless chook, Himesh Reshammiya, getting plastic surgeries done to become a superstar, failing which he writes songs. And that too unbelievably ridiculous songs. Hookah Bar and Po Po are some terrible songs but have the nation grooving to them.
1) Honey Singh Honey Singh was born on 15th March 1983 in Hoshiar >> Read More...
Some untalented people taste success somehow, and Honey Singh is one of them. With every hit song, his lyrics get more senseless and even more vulgar. What kind of songs are Lungi Dance, Sunny Sunny, Chaar Botal Vodka and Ha Main Alcoholic Hun? Not one meaningful song he wrote, even by mistake.