If you ask someone what a Bollywood movie is, three elements will certainly dominate his answer. A hero who grows up while running the rail track, a heroine who is the glamour quotient of the movie, and a villain who laughs like a devil and plots for the killing of the hero. This was the major plot of movies in yesteryear. These days though the storylines are a bit different but still without an evil intervention the movie is still considered incomplete. Villains have always been an important aspect of Bollywood movies. Their dialogues, dressing mannerisms, laugh, a bunch of henchman around them has always appreciated and remembered by the audience.
1. Pran
Pran Krishan Sikand popularly known as Pran is considered to be the first successful villain of the film industry. He started his career in the year 1940 and acted till the 1990s. He got established as a villain in the period from 1942 to 1991. He has acted in about 350 films and more than that. His first successful film as a villain was Ziddi (1948); he did hundreds of movies where he played the role of villain. His much -remembered movies are Azaad (1955), Devdas (1955), Madhumati (1958), Ram Aur Shyam (1967), Jis Desh Me Ganga Behti Hai (1960). He is remembered by the audience for his menacing voice and smoke rings. Stardust awarded him with Villain of the Millennium in 2000. He was awarded Padma Bhushan in 2001, and in 2013 he won accolade with the highest honor of Hindi cinema Dadasaheb Phalke award. He had an illustrious career of six decades in which he got 4 Filmfare awards too.
...
2. Amrish Puri Amrish Lal Puri was born on 22nd June, 1932 in Pun >> Read More...
Believe it or not, Amrish Puri always dreamt of becoming a hero. A failed screen test for the role of a hero changed his life forever. After the test, he got a chance of playing the villain, and that was the U-turn. His most remembered character is of Mogambo from Mr. India. His most famous dialogue is also from the same movie "Mogambo Khush Hua." He has played many ironic negative roles in his 400 films acting span. His famous negative characters were from the movies Vidhata as Jagavar, Thakral in Meri Jung, Bhujang in Tridev, Balwant Rai in Ghayal, Thakur Durjan Singh in Karan Arjun Click to look into! >> Read More... , and Barrister Chadda in Damini. For first time, he got noticed as a villain in 1980 movie Hum Paanch. In the 1980s and 1990s, there was hardly any movie that didn't have Puri in it. He also garnered a lot of fame with his acting as Mola Ram in Steven Spielberg's Hollywood movie Indiana Jones and The Temple of Doom. He was also awarded three Filmfare awards for best supporting actor in different movies.
...
3. Amjad Khan Amjad Zakaria Khan was born on 12th November, 1940 >> Read More...
...
"Kitne aadmi the re;" this iconic dialogue has become a part of our conversation in our daily lives. The man who was behind it was Amjad Khan. In a career of twenty years, he had acted around in 130 films, but his character of Gabbar Singh Click to look into! >> Read More... is most famous among all. He started his career as a theater actor and then continued in films. His exceptional dialogue delivery skill was his biggest strength. Before Sholay, he had taken up many positive roles in different movies. But he first shot to stardom from his evil depiction in Sholay as Gabbar Singh and as Dilawar in Muqqadar Ka Sikander.
4. Prem Chopra Prem Chopra is a legend of Hindi cinema and he has >> Read More...
...
"Prem Naam Hai Mera Prem Chopra" the most iconic description of Prem Chopra has brought him on this list. He has acted in more than 350 films from 1965 to 1994. He was greatest villain of his time. His best roles are in movies like Shaheed (1965), Upkaar (1967), Purab Aur Paschim (1969), Do Raaste (1969), Kati Patang (1970), Do Anjanee (1976), Jadu Tona (1977), Kranti (1981). He was awarded in the category of best supporting actor for the movie Do Anjanee.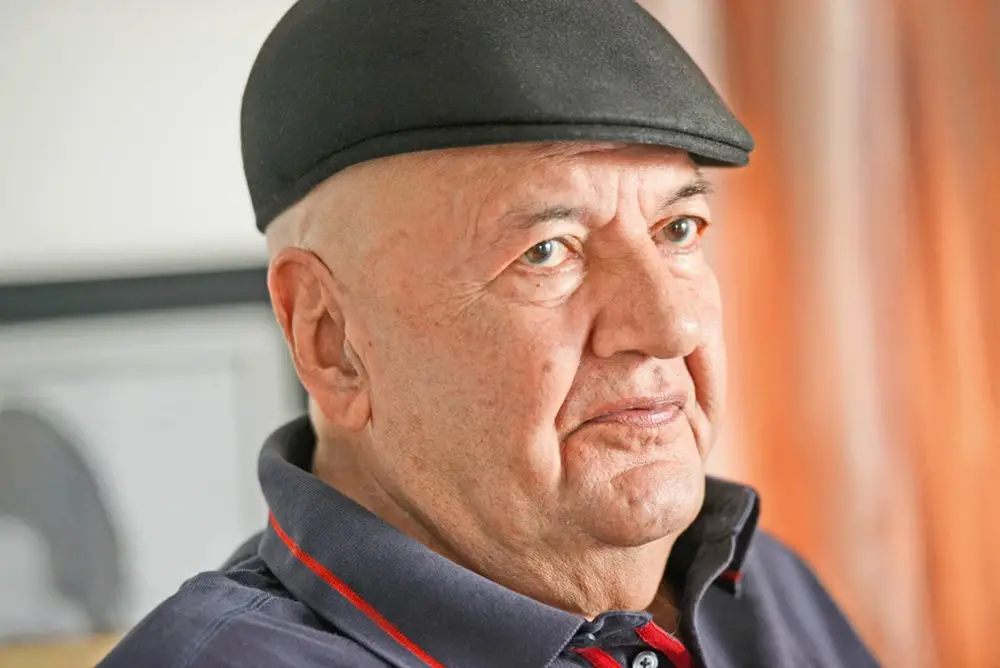 ...
5. Danny Denzongpa For Danny Denzongpa the voyage to the glittering w >> Read More...
Danny has a face which doesn't look harmful at all but has been a very established villain till date. He has acted in 190 films since 1971 and is till acting. He started his career with Zaroorat. His major negative role was of a crippled and frustrated husband from B. R. Chopra's Dhundh in 1973. His most applauded negative characters are from the movies Dharm Aur Qanoon, Kanoon kya Karega, Andar Bahar, Oonche Log, Agneepath (1990), Hum, Ghatak, Pukar. He was awarded Padmashree in the year 2003. He has also done some international projects. As a surprising fact, Danny was the first choice for Gabbar. In recent times, he has acted in Jai Ho Click to look into! >> Read More... and Bang Bang Click to look into! >> Read More... .
...
6. Shakti Kapoor Personal life: Shakti Kapoor was born in Delhi, In >> Read More...
...
Shakti Kapoor is known for both comic as well as evil characters. In a career span of three decades, he has acted in about 700 films. 1980-81 was the time when Shakti Kapoor got established as the full proof villain from the movies Qurbani and Rocky. In 1983, he acted as villain in both Himmatwala and Hero which proved his acting capabilities. Kapoor has always been the subject for mimicry as well as comic artists.
7.
The bad man of Bollywood started his career at an early age. He has appeared in over 400 movies. He is Bollywood's favorite baddy. His main remembered movies are Mohra, Subash Chandra Bose, International Khiladi, I am Kalam, 16 December. His acting skills brought life in his characters. His dialogue delivery was superb.
8. Ajit Khan Ajit Khan or better known by his stage name, Ajit, >> Read More...
Ajit is famous for his dialogues " Mona Darling Click to look into! >> Read More... ," "Lily Don't Be Silly," "Log Mujhe Lion Ke Naam Se Jaante Hain." In a career span of four decades, he acted in 200 movies. His first character as a villain was of Suraj from Zanjeer (1973). His most recognized roles are from Yaadon ki Barat, Zanjeer, and Kalicharan. During mid-seventies, he acted in over 57 films. His portrayal of the villain was a little different from that of others. He acted as a sophisticated, educated, well-groomed, evil mastermind gang leader, who generally smuggled gold biscuits.
9. Anupam Kher Anupam Kher is a very popular actor, director, and >> Read More...
Anupam Kher is the most versatile actor Bollywood has produced is also a well-known villain. In many movies, he has played role of villain but his most remembered of all is of the lethal but well-educated Dr. Dang in Subhash Ghai's movie Karma.
10. Ashutosh Rana A versatile actor, Ashutosh has worked in Indian f >> Read More...
When talking about villains how anyone could skip Ashutosh Rana's name. His ferocious voice and natural acting skills differentiate him from others. Not only in movies, but he has also played negative characters on small screen which when remembered today brings fear and chill among us. His best-performed characters are in movies Swabhimaan, Farz, Sazish, and Dushman.