1. Sultan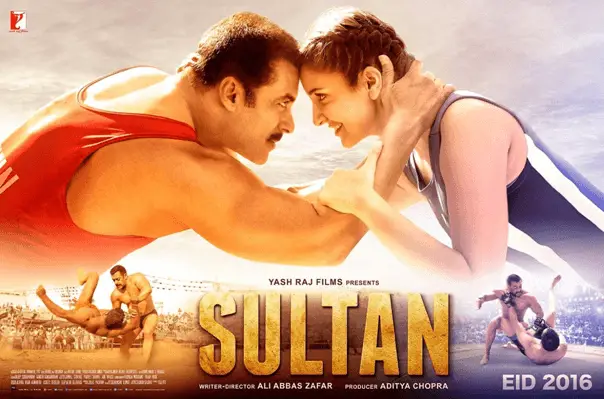 A young kite-chaser tries to impress a girl by becoming a wrestler, and eventually goes onto winning the World Championship. But this does not end here, as he goes on to also win a gold medal at the Olympics. Despite being a blockbuster, it was highly criticized by critics for its storyline.
...
2. Dilwale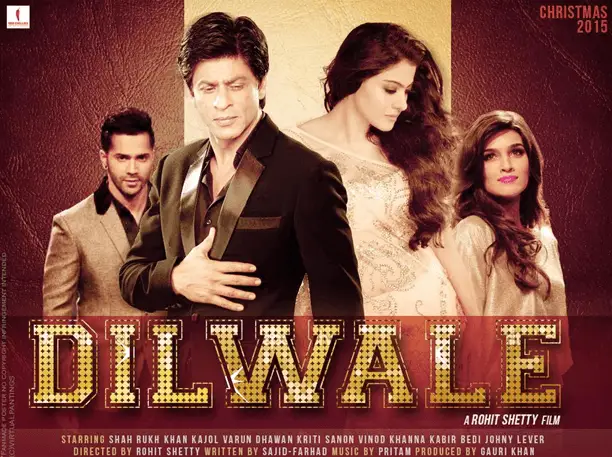 Director of the film,Rohit Shetty,was said to have only spent money on the cast rather than on the script.. It was said that the popular duo of Shah Rukh Khan Shah Rukh Khan or also known as SRK is a prominent >> Read More... and Kajol pulled the crowds to the theatres, while there wasn't any actual content in the film.
...
3. Dhoom 3
...
Despite obvious attempts, the film is neither gripping nor entertaining. It just falls like a deck of cards. The movie is predictable scene by scene, and the so called twist of the film is ripped off from a certain Nolan movie (not describing because this is the only good thing about the film). Critics highly criticized this movie because of the many loopholes in the storyline.
4. Chennai Express Click to look into! >> Read More...
...
The film was lacking too much in content to compensate for the two hour time period it consumed, and it somehow became one of the super hit films of Bollywood. This did not spare it from being bashed by the critics for its storyline.
5. Prem Ratan Dhan Payo
...
The film was not shy to show its culture but lacked basic content and sense. This did not stop it from becoming a blockbuster despite being one of the worst films of 2016 and being criticized by the critics majorly.
...
6. Bodyguard
...
This movie's main attraction of the film was Salman Khan Salman Khan is a very famous Indian actor and a pr >> Read More... . Salman Khan and Kareena Kapoor Khan Kareena Kapoor is a super hit actress working in I >> Read More... pulled crowds into theaters and converted it into a Blockbuster. If any actor would have been there instead of them, this movie wouldn't have even gotten the tag of a hit.
7. Kick Click to look into! >> Read More...
The film is another typical Salman Khan movie, a remake of South Indian film also named Kick. Now, the problem with someone like Salman Khan doing 'Kick' is that it will always be a sanitized version of the film. And there is also the fact that Salman Khan does no real acting in his films. He is simply waltzing around, mouthing lines, making faces, raising his eyebrows, and taking off his shirts. Salman Khan is one of the heroes in the Bollywood (and perhaps in the world) who has no need for a script, acting, and direction.
8. Sholay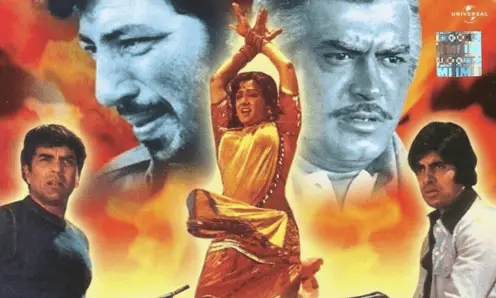 This beloved movie is the heartbeat of Indian Cinema. Critics bashed this movie when it first came out, but it eventually became an all-time blockbuster of Bollywood. The casting of and Dharmendra won over the hearts of the Indian people. And due to this movie, Dharmendra and Hema Malini Hema Malini is perhaps the only dream girl of the >> Read More... are the couple.
9. Happy New Year Click to look into! >> Read More...
Farah Khan Farah Khan is an Indian film actress, producer, di >> Read More... only spent money on casting in this movie and nothing on the script. It became a blockbuster, but you need a lot of courage to watch this whole movie because at some point you can't tolerate it. 0
10. Ready
Another remake of a South Indian which is intolerable. You will watch only Salman doing his stunts, showing his body and nothing else. Critics highly bashed this movie, but it turned to be blockbuster.