Oscars remain the biggest prize in the entertainment industry. India has submitted many films for the award since 1956. So far, only 3 Indian films have received a nomination at the Oscars. India has submitted many brilliant in this span, but many movies have gotten neglected by the jury. Today, we take a look at some of the movies that should have been the official entry to the Oscars but sadly weren't submitted. 
The Lunchbox was arguably the best movie of 2013, winning several awards at international film festivals. It follows the unlikely friendship between Ila and Saajan when the tiffin service messes up, and the lunchbox for Ila's husband gets delivered to Saajan.The movie is a cozy and heartfelt drama. But instead, a Gujarati film, The Good Road was submitted that year, which was a fine film, but The Lunchbox was probably the most qualified one.
...
2. Tumbbad  (2018)
Tumbbad sets a new bar for the horror genre in India. It revolves around a family who builds a shrine for Hastar, a cursed god, to get their hands on his wealth, and they face catastrophic consequences. Tumbbad successfully blends mythology with horror elements.Instead, Gully Boy Click to look into! >> Read More... was submitted as India's official entry, which later set the record for most Filmfare Award wins. It was a good film, but Tumbbad was a cinematic masterpiece that surely deserved to be submitted.
3. Gangs Of Wasseypur  (2012)
This cult classic two-part crime drama was one of the best movies of 2012, chronicling a rivalry spanning three generations between three families. It is a crude, violent, and gritty portrayal of the Dhanbad coal mafia. It also features brilliant performances from the cast.But the jury decided to go with Barfi, a straight-up knock of Buster Keaton and Charlie Chaplin's silent films. Gangs of Wasseyur even ranked 59th in The Guardian's Best 100 Movies of the 21st century. 
...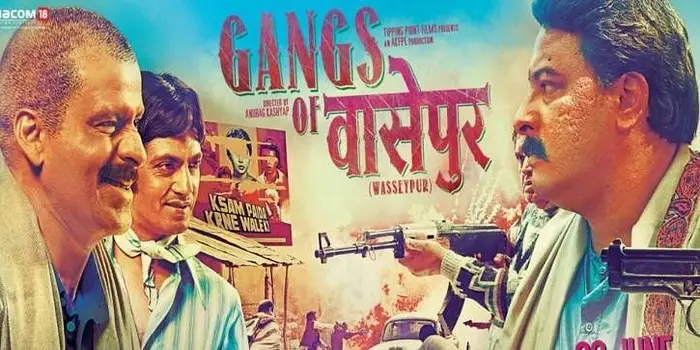 4. Kumbalangi Nights (2019)
One of the best Malayalam movies of all time, Kumbalangi Nights, was released in 2019. It revolves around four siblings who mostly do not get along, but after a series of events, they keep their hatred aside and support each other.It's a beautiful, touching, and relatable film that would have been a great contender for the coveted prize at the Oscars, but again, the jury decided to go with Gully Boy.
...
5. Black Friday (2007)
Another Anurag Kashyap Born on 10th September 1972, Anurag Kashyap has es >> Read More... directorial that got snubbed for the nominations was Black Friday. Based on the 1993 Bombay bomb blasts, it is loosely adapted from Hussain Zaidi's book of the same name. It covers the events leading to the blasts and the investigation that followed.Initially made in 2004, its release got blocked until the verdict of the trials was not decided. The jury instead chose to go with Eklavya, an unremarkable choice when Black Friday was a better film in every aspect.
...
6. Black (2005)
Black is considered to be one of Bollywood's most prized possession. It follows the story of Michelle, a girl with visual and hearing, who decides to take up the almost impossible task of graduating college with thehelp of her unconventional teacher.Black is an inspiring story that will make viewers realize their potential. But instead, Paheli was submitted for the Oscars because apparently, it reflected Indian ethos. Swades, directed by , would also have been a better choice than Paheli.
...
7. Satya (1998)
Referred to as one of the best underworld movies of India, Satya is directed by Ram Gopal Verma and written by Anurag Kashyap. Satya featured brilliant performances from the whole cast and was a masterstroke in writing.It successfully infused arthouse cinema with commercial entertainment. Satya would have been an excellent choice for the submission, but the jury decided to go with the Tamil film Jeans. While Jeans was a great movie, it has faded today, while Satya remains a milestone for Bollywood.
...
Another masterpiece released in 2012 was the biographical film Paan Singh Tomar. Tomar was a soldier and an athlete. When his mother is murdered and the police take no action, he is forced to become a dacoit. It is a brilliant film, and Irrfan gave a flawless performance. It deserved to get nominated as India's official entry to the Oscars, but the jury, for some reason, thought Barfi would be a better choice.
...
9. Udaan (2010)
Udaan focuses on the relationship between Rohan, who wants to become a writer, and Bhairav, his abusive father, who pressurizes him to become an engineer and forces him to work in his factory. Udaan is a heart-wrenching coming-of-age tale that will inspire you to raise your voice against the wrongdoings.The jury selected Peepli Live to be submitted for the Oscars, which was a fine film. But Udaan is still relevant today more than ever. My Name Is Khan, released the same year, would have also been another excellent choice.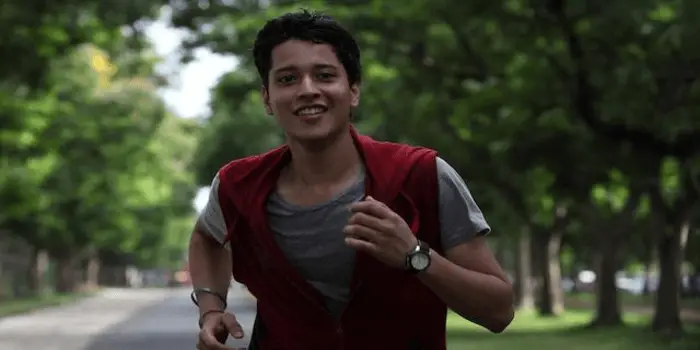 10. Kahaani (2012)
One of the best thrillers ever, Kahaani follows Vidya, a pregnant woman searching for her missing husband in Kolkata during the festival of Durga Puja. It keeps you hooked till the end and shocks you with its twist ending. Kahaani features a brilliant performance from Vidya Balan Vidya Balan is an award winning Bollywood actress >> Read More... and great writing and direction.But again, the jury submitted Barfi over this masterpiece. 2012 was an amazing year for movies. We don't understand why the jury submitted Barfi over the likes of Kahaani, Gangs of Wasseypur, and Paan Singh Tomar.