Awarded with awards like Padma Shri and Padma Bhushan, actress Shabana Azmi Shabana Azmi is a film actress of Indian origin an >> Read More... is one of the most loving and respected actresses, known for her distinctive roles in different movies. She is one of the most versatile actresses who has presented every character flawlessly. She also works as a social and women's rights activist. In this article, you will find the top 10 movies of Shabana Azmi which are still worth watching.
1. Masoom
Released in 1983, this movie of Shabana Azmi has a captivating story of a family whose life got disrupted by a shocking truth. The man of the family discovers that he has a child (a boy) from his previous affair. It was then further revealed to other members as well. Later he faces issues regarding his acceptance in his current family. The cast of this movie includes Naseeruddin Shah Naseeruddin Shah is an experimental actor and asso >> Read More... , Urmila Matondkar Urmila Matondkar is an Indian actress born on 4th >> Read More... , Aradhana, and Jugal Hansraj Jugal Hansraj is a prominent Indian actor, screenw >> Read More... .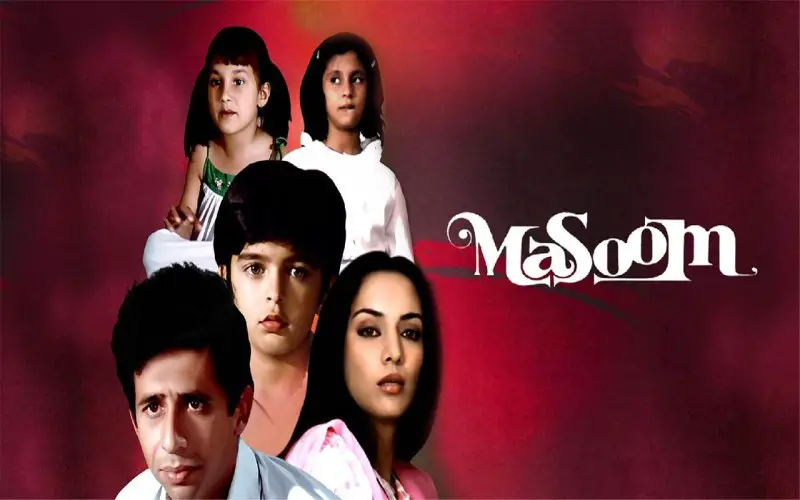 2. Arth
Directed by Mahesh Bhatt Filmmaker Mahesh Bhatt created a niche for himself >> Read More... , This movie of Shabana Azmi, Smita Patil This versatile actress was born on the 17th of Oct >> Read More... , and revolves around the life of an over-ambitious director. The story conveyed here is about how a man leaves his wife for another woman and, then how that woman embarks her journey to find her own new identity.
3. Morning Raga
Morning Raga is a musical drama film directed by Mahesh Dattani Mahesh Dattani is an Indian Director, writer, acto >> Read More... . The rusticity in the setting, catchy story, and inspiring characters all together make this film unique. The cast includes Shabana Azmi, Prakash Kovelamudi Prakash Rao ( Full Name - Prakash Rao Kovelamudi ) >> Read More... , and Lilleta Dubey. It is a story about a union of two different worlds.
...
4. Mandi
Directed by Shyam Bengal, this film is about a woman who runs a brothel where the most prominent men of the society used to visit. In 1983, this movie was made with some of the most amazing stars, including Shabana Azmi, Smita Patil, Ratna Pathak Ratna Pathak is an Indian actress who has been a p >> Read More... , Nasiruddin Shah, and Soni Razdan She is an actress as well as a film director. She >> Read More... .
...
5. Makdee/ The Web Of The Witch
Directed by Vishal Bhardwaj The most outstanding of a successful film producer >> Read More... , this film Makdee was released and promoted as The Web of the Witch in 2002. In this film, Shabana Azmi plays the character of a Witch who has abducted and cast a spell on a girl called Chunni. The rest of the film continues about how that girl's twin sister Munni finds her.
...
6. Ankur
This 1994 film is the most special movie because Shabana Azmi got her first acting break from this movie. The cast of this movie also includes Sadhu Meher Sadhu Meher is a noted film actor who stated with >> Read More... , Anant Nag Anant Nagarakatte was born in the year 1948 on 4th >> Read More... , and Priya Tendulkar Priya Tendulkar (expired in 2002 due to a heart at >> Read More... . The story is about a Dalit Couple whose marriage is in danger after coming up with Surya, the village Landlord's son, who tries to seduce his wife.
...
7. Godmother
Inspired by the life of Santokben Jadeja, this biographical film was released in 1999, starring Shabana Azmi, Sharman Joshi Sharman Joshi was born in Mumbai, Maharashtra to a >> Read More... , Anil Chaudhary Bio coming soon... >> Read More... , and many more. Directed by Vinay Shukla A well-known name in the field of writing, directi >> Read More... , this film has won the National Film Award for Best Editing for its powerful characters and dialogues.
...
8. Khandhar
Based on the Bengali short story Telenapota Abhishkar. This movie includes Shabana Azmi, Naseeruddin Shah, and Pankaj Kapoor as its cast. It was released in 1984. The story of this film is about a man who is a photographer and who pretends to be an admirer of a young lady in a village he is visiting but later regrets it because he starts having feelings for her, even after knowing that he has to leave her behind and how his lie will hurt her.
...
9. Paar: The Crossing
Directed by Goutam Ghose Gautam Ghose is a special man. He has won numerous >> Read More... , the character played by Shabana Azmi in this movie made her won the National Film Award for Best Actress. Based on the Bengali story Paari, written by Samaresh Basu Bengali Literature will be incomplete without talk >> Read More... , this 1984 film also includes Naseeruddin Shah, Om Puri Om Rajesh Puri is one of the widely noted senior a >> Read More... , and Utpal Dutt Utpal Dutt is a Veteran in Indian cinema who was a >> Read More... .
10. Sparsh
Naseeruddin Shah, Shabana Azmi, Sudha Chopra Sudha Chopra is an Indian movie actress and suppor >> Read More... , and Om Puri starrer this movie won numerous awards, two National Film Awards The National Film Awards gets presented every year >> Read More... , and two Filmfare Awards for Best Movie and Best Screenplay. Sparsh refers to the feeling of touch and how it is the only way to see and imagine the world for blind people.