1. 'Shaka Laka Boom Boom' -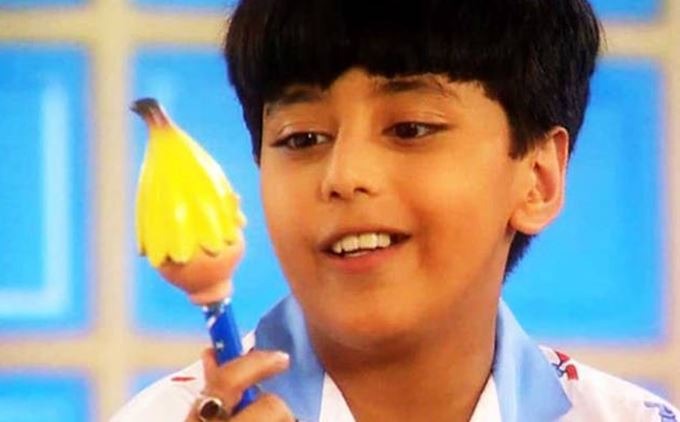 It is a famous television show, which came on STAR Plus channel. The story revolves around a boy Sanju and his attractive pencil. It is very famous among children. The series was also shown on Star Utsav. If we draw something with this pencil it becomes real and if we erase that thing it disappears. He uses this for people who are in difficult situations. The Magic Pencil can make both non-living and living things.
2. ' Son Pari' -
It released in the 2000's. It was the first fantasy show of a lady with magical powers and a cute child called Fruity. It was a daily fiction for children. It also gave the strong message that, only God is the most powerful being in this world. Fruity believes that when anyone dies they become a star. Fruity always searches for her late mother in stars. Son Pari always helps her because she is a kind child who always wants to help everyone else.
3. ' Gutur Gu 1' -
It was the first silent comedy serial for children. Anooj Kapoor was expecting this show will hit the market. It consists of the funniest family characters. The story revolves around a character named Balu, who is a conscious and intelligent character. Gutur Gu 2 also achieved a lot of success.
4. ' Hatim' -
It is an Indian television series that was originally produced on Star Plus in 2003. The story revolves around a prince Hatim Tai. Hatim has to answer seven questions to win the fight from an evil sorcerer. It is the dual combination of fantasy and action drama. Amrit Sagar is the director of this show which linked with movie Hatim Tai. Hatim attracted number of spectators during its original run.
5. ' Alif Laila' -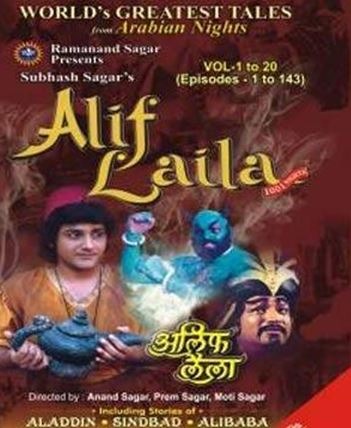 It is a TV series which links with the story - One Thousand and One Nights. Sagar Films produced this show. It came in two seasons. The first season was on DD National and another one on ARY Digital. It was also broadcasted in Bengali due to the high demand of kids. It was also re-telecasted on Dharma TV.
6. ' Shaktimaan' -
It is a fictional superhero TV show. Mukesh Khanna is the producer, and Dinkar Jani is the director of the series. More than 400 episodes of the show had come on Doordarshan. It was the largest show in this category. It went on for almost seven years. Mukesh Khanna played the role of Shaktimaan, and his alter ego Pandit Gangadhar Vidyadhar Mayadhar Omkarnath Shastri, who works in Aaj Ki Aawaz.
7. ' Vikraal aur Gabraal' -
It revolves around Vikraal, who was a Ghost Hunter. He always tells one story in each episode to Gabraal who is curios and wants to become a ghost hunter. The stories deal with the origin of Ghost, his rise and his end by the supernatural creature. At the near end of story Gabraal remains in shock over the fact and has to give a coin to know the end.
8. ' Baal Veer' -
It is the latest show which is going on at Sab TV. The story revolves around a boy, who has special powers. It has completed 1000 episodes. The story represents that Baal Veer always saves kids from danger and also helps every human being from black magic. It has gained wide popularity among the shows of Sab TV.
9. ' Chhota Bheem' -
It is an Indian animated, comedy and adventure series. It came in 2008 on Pogo TV; it focuses on a boy named Bheem and his friends. They live in Dholakpur. In this series, Bheem always protects his friends from Kalia. He also helps his king Raja Indravarma of Dholakpur from black magic.
10. 'Hero - Bhakti Hi Shakti Hai' -
It is an Indian action show, which first came on Hungama TV on 30 May 2005. It is about the heroic adventures and deeds of a boy called Joy, who get magical powers from the Goddess Durga to fight the villain Viraat. His has two great friends - Dholu and Bubble and they also get magical powers.