1. Sachin Dev Burman - S. D. Burman
Sachin Dev Burman was one of the greatest Indian music director, known for composing best melodious songs. In the beginning of his career, he worked in Bengali movies as music composer, later he began composing songs for Hindi movies. He composed music for more than 100 movies.
2. R. D. Burman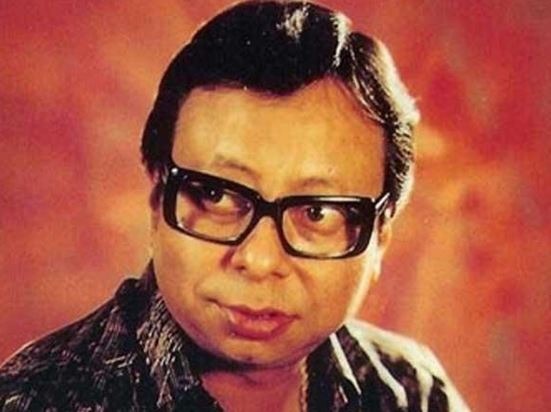 Rahul Dev Burman was legendary music composer India has ever produced. Rahul Dev Burman nicknamed as Pancham Da, was the only son of great Indian music director Sachin Dev Burman. Pancham Da revolutionized the Indian music influencing later developments significantly. Pancham Da composed music for more than 300 films.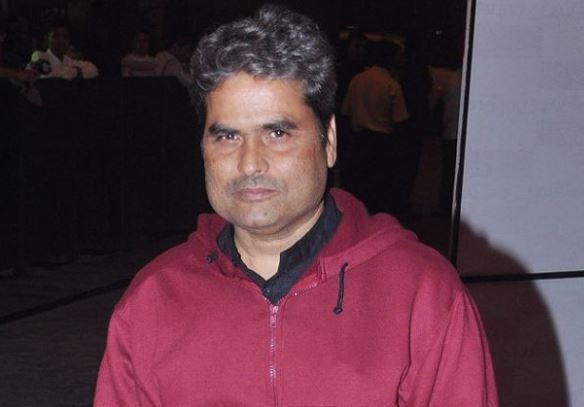 Vishal Bhardwaj is an Indian music composer and playback singer. Bhardwaj's composed music is melodious and has freshness. He made his debut with movie ' Abhay' (The Fearless) as a music composer. For his work in Hindi cinema, he won the Filmfare RD Burman Award and the National Film Award for New Music Talent and Best Music Direction respectively.
4. Shankar Mahadevan - Ehsaan Noorani - Loy Mendonsa
Shankar-Ehsaan-Loy, this trio consist of three people who is amazingly skilled and composed music across five languages- Hindi, Tamil, Telugu, Marathi and English. Shankar Mahadevan, Ehsaan Noorani and Loy Mendonsa, the trio have won National Film Award (India), Filmfare Awards, IIFA Awards. Their kit is full of fresh music, from classic to rock, they have everything.
5. ' A R Rahman'
A R Rahman is an Indian music composer, music producer, singer and songwriter. Allah-Rakha Rahman took the music to a new level and proved his skills all over the world. He contributed uniquely to the music world. AR Rahman has been rewarded for his contribution to the music world with glorious awards. Among the awards won by him for his contribution are two Academy Awards, two Grammy Awards, a BAFTA Award, a Golden Globe Award, four National Film Awards and fifteen Filmfare Awards. He is the pride of India and makes every Indian all over the globe proud. He has been glorified with Padma Bhushan, the third highest civilian award of India, by the Government of India in 2010.
6. ' Ilayaraja'
Ilayaraja is one of the legendary music composer in the South Indian Cinema, mainly active in Tamil Cinema. He is a finest music composer and composed over 6,000 songs and provided film scores for more than 1,000 films. Ilayaraja gifted South Indian music with integrated Folk-in Tamil and Western music sensibilities. He has won numerous awards for his creative music creations.
Yuvan Shankar Raja is the youngest son of legendary music composer Ilayaraja. He worked as a singer-songwriter, soundtrack composer and occasional lyricist. He is mainly active in South Indian Cinema and composed film scores for Tamil movies. At the age of 16, he began his musical career and regarded as a versatile composer. He uses Western music elements in his music composing.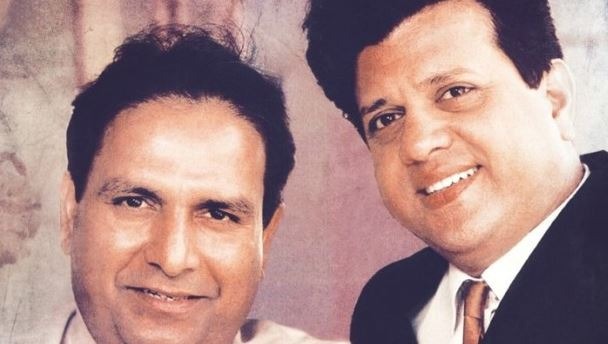 Shankar Jaikishan, together composed music for Hindi film industry. The duo worked together from 1949 to 1970 but later Shankar continued to work as Music Director alone under the banner Shankar-Jaikishan till 1987. They introduced Indian music in Western jazz. Their music composition set a new trend of freshness, gifted everlasting and versatile melodies to Indian music.
9. Anu Malik
Anu Malik is an Indian music director, music producer and singer. He is mainly active in the Hindi film industry and is a successful music director. He started his career in 1980 with movie Hunterwali 77 as a music composer. He is an amazing music director in Bollywood. He won many awards for his music, Includes National Award in 2000 for his music in movie Refugee, the Filmfare Best Music Director Award for " Main Hoon Na", and Baazigar.
10. Salim and Sulaiman
Salim Merchant and Sulaiman Merchant are brothers and work as Indian composer duo mainly for Hindi films. Salim and Sulaiman have worked on Bollywood Remix on the song Born This Way by Lady Gaga, also worked on I'm A Freak by Enrique Iglesias. Also they composed music for Hollywood Movie 'Sold'. The musical duo also worked to record the anthem for 2010 FIFA World Cup in collaboration with two foreigners; African singer Loyiso Bala and Kenyan singer-songwriter Eric Wainaina.