'If you are born in 1990's, then your childhood was awesome.' We encounter this text innumerable times whenever we go through any of the social media sites. Day/Night cricket matches, rise of the three Khans, amazing cartoons, and kids shows, everything blossomed in that era. One peculiar thing which attracted everyone was the emergence of Indi-pop music. Euphoria, Colonial Cousins, Alisha Chinai Alisha Chinai was born on 18th March 1965 and her >> Read More... , Sonu Nigam Sonu Nigam is a renowned Bollywood singer and comp >> Read More... and various other artists launched their harmonious and sizzling albums and rocked the nation. Here are the top 10 Indi pop songs of that golden decade.
1. Made In India Epic Channel showed a program called 'Made In Indi >> Read More... - Alisha Chinai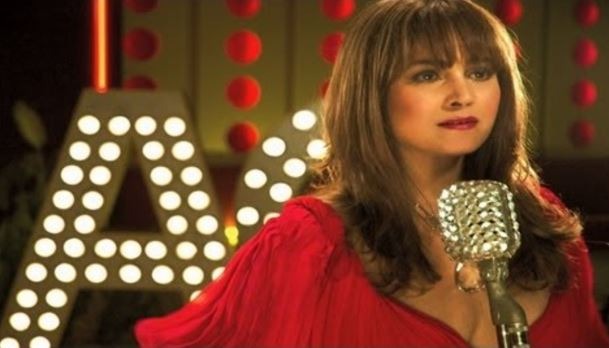 This song proved to be the milestone in the Indian pop culture, becoming the first one to be sold widely amidst the popular Bollywood tunes and music. Composed by Biddu and released on Magnasound Records in 1995. The music video features a princess who turns down suitors from various other countries and seeks for a man who has a golden heart, i.e. 'Made in India.' The song became immensely popular, and Alisha became the central figure of the Indian-Pop. She won the International Billboard Award for her album Made in India
2. Maeri - Palash Sen Palash Sen is an Indian singer, songwriter, m >> Read More...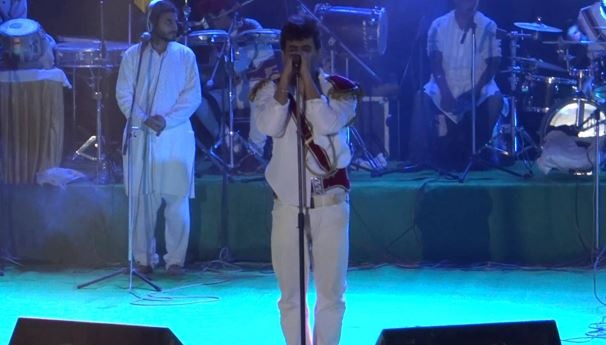 Phir Dhoom, album launched by Euphoria, had this beautiful track. Sung by Palash Sen, the lyrics "Maeriyard ohaeri" means "Mom I miss her." The music video features a group of musicians going to their destination. The protagonist dedicates the song to his lady love. Maeri was widely accepted and appreciated. Palash Sen became a poster boy for Indian-Pop music, and Euphoria became everybody's favorite.
3. Jaanam Samjha Karo Click to look into! >> Read More... - Asha Bhosle Asha is considered to be the second greatest femal >> Read More...
Extremely melodic, beautiful and cute song by the greatest pop artist ever Asha Bhosle. The music video tells us the story of a girl who accidentally meets a man and fell in love with him. It features Helen Brodie Helen Brodie is an Anglo-Indian actress, who worke >> Read More... and Mr. Handsome Milind Soman.
4. Piya Basanti Re Piya Basanti Rey belongs to the drama genre. Sony >> Read More... - Ustad Sultan Khan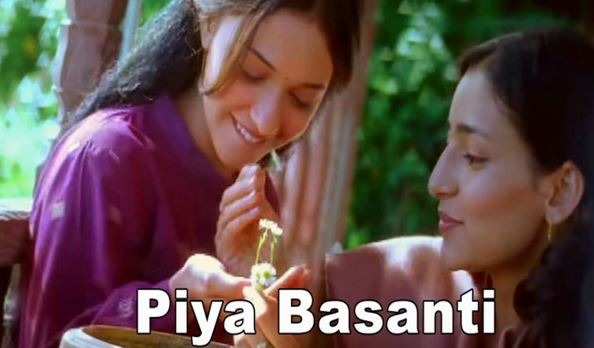 Piya Basanti Re saw the two genres of music together. The old classical tunes were given the tap of pop and Sultan Khan's voice gave it a soulful touch. The music video features two lovers who are desperately waiting for each other to meet. It won the MTV video music award and International Viewer's Choice Award.
5. Aakhon Mein Tera Hi Chehra – 'Aryans'
Featuring young and cute Shahid Kapoor Shahid Kapoor also identifies as the name Shahid K >> Read More... , Aryans made a beautiful song which has melody, meaningful lyrics, and brilliant filmography and which pleases the people of all generations. The video shows a story of a boy who wishes to express his feelings to his love but loses her to another guy. Shahid's acting and the music won hearts.
6. Tanha Dil – ' Shaan Shantanu Mukherjee is a very popular singer and kn >> Read More... '
If Sonu Nigam is Sachin Tendulkar Born in Dadar in Mumbai, Sachin Ramesh Tendulkar i >> Read More... of pop industry, then undoubtedly Shaan is Rahul Dravid Born in Indore in 1973, Rahul Dravid had been a su >> Read More... . And this song made him immensely popular in the whole nation. Fresh music, melody, pop, it was a mixed bag. The music video features Shaan himself, walking through the roads moving towards his destination leaving behind his love, friends and family. He misses them in the entire journey and later on realizes that they are with him until the end.
7. Sa Ni Dha Pa - Colonial Cousins
Their first song and Colonial Cousins rocked the nation with their 'Hinglish' touch. People still remember ' Hariharan Hariharan is a renowned Indian singer, who sings m >> Read More... ' and Leslie Lewis for this rocking album.
8. Lift Kara De Lift Kara De was a talk show hosted by Bollywood f >> Read More... - Adnan Sami Adnan was born on august 15,1973. He is keenly int >> Read More...
Certainly the most enjoyed track of the decade. Adnan Sami's this song was everybody's favorite that time. Featuring Superstar Govinda, the music video simply shows the protagonist wishes the almighty to lift up his life.
9. O Sanam - Lucky Ali Lucky Ali is a famous Indian singer, who was born >> Read More...
Lucky's first song in his debut music album Sunoh, O Sanam gave him many accolades and awards. It ruled on the MTV Charts for 60 weeks. Ali won the Star Screen for the Best Indi-pop male vocalist. The music video features the singer himself on the Arabian sand remembering his love. Beautiful and soulful music makes it certainly one of the greatest songs ever.
10. Ab Mujhe Raat Din - Sonu Nigam
Here it is the best song of the decade. Sonu with his ultimate soothing, romantic and soulful voice gave the song the very much needed touch. It made all the lovers to dedicate the track to their loved ones. The music video features a man who is devoting it to his lady love.