What? If you have not listened to these songs, you should. 
There are many songs available, but these are our Top 10. Music means different things to different people; Many enjoy listening to the songs and seeking encouragement, some while walking, some when doing chores, and some listen to appreciate art and the artist. The Indian music industry is diverse; it has pop to classical varieties.
...
Playback singers like Lata Mangeshkar Lata Mangeshkar, the veteran playback singer, had >> Read More... , Shreya Ghoshal Shreya Ghoshal, one of the most famous singers in >> Read More... , Monali Thakur Monali Thakur is a Kolkata-born playback singer an >> Read More... , Kishore Kumar Kishore Kumar is an Indian playback singer, who ha >> Read More... , Arijit Singh Most famous for his songs in Aashiqui 2, Arijit Si >> Read More... , and Papon are the backbones of the music industry. Lyricists like Gulzar and Javed Akhtar Javed Akhtar is an Indian poet, lyricist, film scr >> Read More... gave many deep songs. Amitabh Bhattacharya Amitabh Bhattacharya is a popular Bollywood singer >> Read More... , Prasoon Joshi Prasoon Joshi is an Indian poet, writer, lyricist >> Read More... , and many indie artists who write their songs are giving us hits with their talents. Musicians and composers like RD Burman are boon to our music industry. Today, Arman Malik, Pritam, AR Rahman, etc are giving us melodies like never before.
This article is for you to update your Spotify playlist and listen to these beautiful songs if you have not!
...
1. Mast Magan 
My heart only beats for you is described so beautifully by Bhattacharya in Mast Magan. "Man Mast Magan, Bas Tera Naam Dohraaye," meaning this heart only repeats your name. Amitabh Bhattacharya is the lyricist you should listen to if you have not!
...
2. Iktara
In the song Iktara, Bhattacharya personifies the rain as tears. "Jo Barsein Sapne Boond Boond Nainon Ko Moond Moond," meaning- The dreams pour like rain from the eyes in the form of tears. It's a song about emo souls. Listen to Iktara if you have not! 
3. Manmarziya 
Manmarziya, the literal meaning is the heart's wish. The song is about the heart that wishes for love and is stubborn about its decision. "Dil Mein Jaagi Ishqwali, Manmarziya," meaning the heart longs for love. 
...
4. Sawar Loon 
The song Sawar Loon describes the Shringhar a woman does. "Isi Bahane Kyun Na Mey Bhi Dil Ka Haal Zara, Sawar Loon," with these lyrics, Amitabh says how happy the woman is as nature changes. Using this as an excuse, she decorates the condition of her heart. Listen to it already if you have not. 
...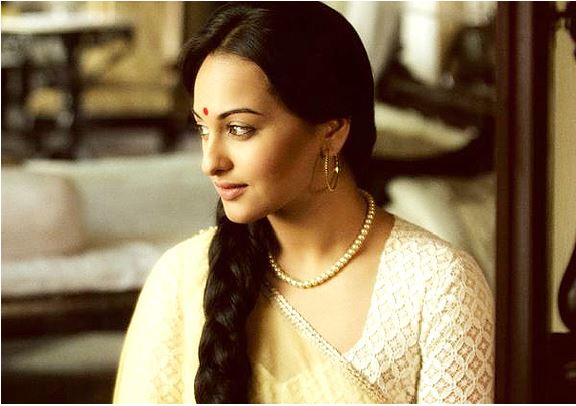 5. Mere Bina
Mere Bina is the most famous love song, and if you have not listened to it- go ahead. The singer of Mere Bina from the Bollywood not famous movie Crook is KK. KK is talented, and this is his top song. 
...
6. Masakali
Mohit Chauhan Mohit Chauhan is a Bollywood playback singer. He w >> Read More... is a must-listen playback singer. Listen to Masakali from the Bollywood film Delhi 6, if you have not already. The composer of the song is the great AR Rahman. Move your body while listening to it. Add it to your dancing playlist, and update your Hindi song playlist.
...
7. Tu Hi Meri Shab Hai
KK is the one artist you should listen to if you have not! His song Tu Hi Meri Shab Hai starring Hashmi and Kangana, from the Bollywood movie Gangster is the top song to add to your new playlist. This is the song to listen to when you are feeling romantic, add it to your love song playlist. The lyrics are so sweet. 
8. Zindagi Kesi Ye Paheli
The song Zindagi Kesi Ye Paheli says life is like a riddle, sometimes it makes us smile, and sometimes it makes us cry. The movie is the one you should watch and this song is the one you should listen to if you have not! Old melodies are worth listening to and this song is the proof. 
9. Ek Pyaar Ka Nagma Hai
The literal meaning of the song Ek Pyaar Ka Nagma Hai is a love song. It says life is nothing but our story. Santosh Anand Bio coming soon... >> Read More... is one lyricist who has written many philosophical songs. You should listen to his songs if you have not already. "Zindagi Aur Kuchh Bhi Nahi, Teri Meri Kahani Hai." 
10. O Saathi Re 
The song O Saathi Re is a song you should listen to if you like deep lyrics; The lyrics are- "O Saathi Re, Tere Bina Bhi Kya Jeena." Kishore Kumar has a melodious voice, and this song is proof! You should definitely give this song a try. Old Bollywood melodies are soulful, you should start listening if you have not till now!