Films have changed our society a lot more than we can imagine. We all love films; we just don't watch it; we live with it as it has become an integral part of our life.Every month there are many releases but we wait for some most anticipated movies because it might have amazing plot or cast or anything, and they create the hype before it is released. Sadly, some manage to create that hype in the mind of the audience but never get released, maybe because of its budget, actor dates, etc.
This is the list of top 10 Hindi movies that were not lucky enough to hit the theaters.
1) Devaa

 
Devaa was one of the most anticipated movies during its time(1987).The two great titans Subhash Ghai and Bachchan were supposed to be working together. Even Shammi Kapoor was also part of it but due to the creative difference among them, sadly the film never made it to theaters and even Ghai vowed not to make it with anyone else.
2) Dus

 
It was during 1996; Dus was the most awaited film of the year but unfortunately couldn't hit the theaters because the director Mukul S.Anand's sudden death left the movie undone.
Dus was supposed to feature Sanjay Dutt and Salman Khan in the lead along with Rahul Dev. Rahul Dev was supposed to debut with this film.
3) Khabardar

 
In this film Amitabh Bachchan as doctor and Kamal Hasan as a patient. The producer of the film stopped the shooting after fearing the controversy that surrounded it.
4) Paanch

Anurag Kashyap directorial Paanch was set to release in 2001 starring Kay Kay Menon, and Aditya Srivastava. But the Censor Board showed displeasure in giving any nod to release due to the dark portrayal of violence shown in the film. The producers left the project, and the complete movie couldn't be released. Later in 2010 it got leaked online.
5) Urf Professor

 
This is a black comedy by Pankaj Advani starring Antara Mali, Sharman Joshi, and Manoj Pahwa. Censor Board banned it due to excessive vulgar language and scenes in the movie.
6) Inshallah, Football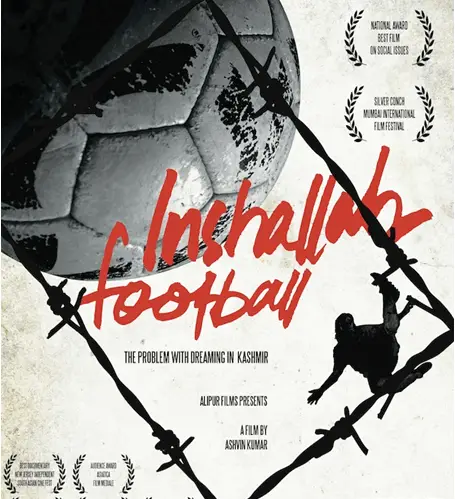 Ashvin Kumar directorial endeavor Inshallah was based upon a football player who was denied to travel abroad. Unfortunately, it couldn't be released as it dealt with a sensitive issue.
7) Kamasutra 3D 

 
Rupesh Paul directorial Kamasutra 3D starred Sherlyn Chopra.The film showed her in a role that got a lot of attention. The Censor Board never allowed to release it in India.
8) Jana Na Dil Se Door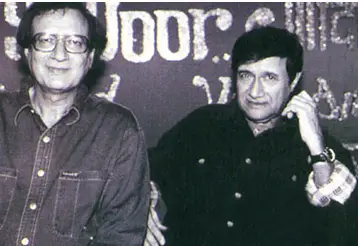 Dev Anand and his brother Vijay Anand (writer)teamed up for this project. Unfortunately, Vijay Anand died before it released and the film was left undone.
9) Sarhad 
J.P.Dutta's directorial venture Sarhad was started in 1976 starring Vinod Khanna, Bindiya Goswami and Mithun Chakraborty. The only reason it's on the list because the film was facing a crisis in cash flow and producers left the project in the middle thereby shattering many dreams.
10) Taalisman

 
Taalisman was based on a book Chandrakanta. The film was supposed to star Amitabh Bachchan, and it was Vidhu Vinod Chopra's dream project. It faced many delays due to financial issues and sadly the project was closed and may not see to hit theaters in future.