The New Year has begun and although everything else might remain the same, Bollywood surely has a new chest full of stories to throw our way. There are always movies that one looks forward to, be it because of our favorite celebrities or because one has a knack for well-portrayed stories. Everyone expects something.
Therefore, we bring to you a list of some of the most anticipated movies this year. You will surely want to find time in your busy schedules for these.
1. Raees Click to look into! >> Read More...
...
Based in 1980s in Gujarat, 'Raees' is the story of the peddler Raees Khan and his conflicts with a cop. The ' Shah Rukh Khan Shah Rukh Khan or also known as SRK is a prominent >> Read More... ' starring movie was released earlier this year in January and received lots of appreciation and acclaims by the audience. SRK's fans took it upon themselves to make sure his new venture sees the lights of success and they certainly succeeded.
2. Padmavati Click to look into! >> Read More...
...
Deepika Padukone Deepika Padukone is an Indian actress and model. S >> Read More... , Ranveer Singh Ranveer Singh Bhavnani is an Indian movie actor wh >> Read More... and Sanjay Leela Bhansali Born on 24th February 1963, Sanjay Leela Bhansali >> Read More... come together once again to take us on another thrilling ride with 'Padmavati'. But this time Shahid Kapoor Shahid Kapoor also identifies as the name Shahid K >> Read More... has joined the party which is the icing on the cheesecake. All three of these stars have their own fan bases all of whom are eagerly waiting for the movie that will release in November.
...
3. Rangoon Click to look into! >> Read More...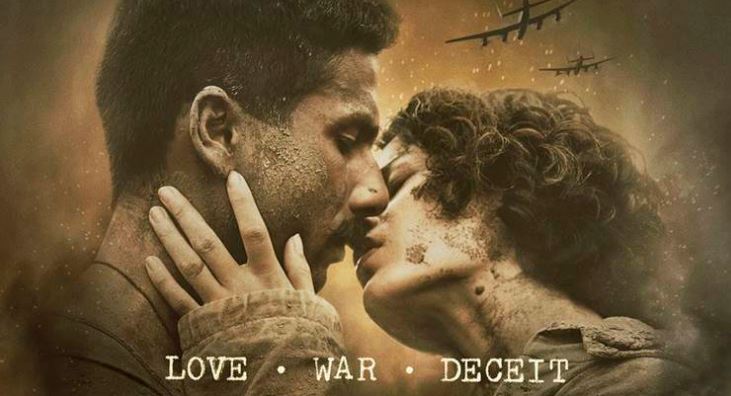 A romance set in the times of World War II World War II is a Malayalam information TV show on >> Read More... is set to come our way with the name of 'Rangoon'. Directed by one of the best directors in Bollywood, Vishal Bhardwaj The most outstanding of a successful film producer >> Read More... , it stars Shahid Kapoor, , and . The audience has always had a sweet tooth for old time romances, add to that the history Shahid and Saif share and we have the crowds on their toes for this one. Releasing in February 2017, this movie is expected to do well on Box Office Box Office is a Tamil entertainment TV serial whic >> Read More... .
...
4. " Golmaal Click to look into! >> Read More... 4"
...
'Golmaal' is back this year with all its crazy fun and hilarious jokes. In its fourth edition now, every movie in this series has always been looked forward to and the movies have always delivered what the audience expect of them. So it is only fair to eagerly await the arrival of Golmaal 4 and have it blow our socks off.
5. Kaabil Click to look into! >> Read More...
...
Releasing on the very same day as SRK's Raees is ' Hrithik Roshan Hrithik Roshan with his unimaginable dance moves i >> Read More... 's 'Kaabil'. It is the story of a blind man who wishes to avenge his visually impaired wife's rape and murder. An emotional story that had everyone hooked ever since the trailers and was successful in meeting the expectations of the crowds.
...
6. ' Phillauri Click to look into! >> Read More... '
With her successful first production venture in " NH 10 The film begins when the couple Arjun (Neil Bhoopa >> Read More... ", Anushka Sharma Born in an army family to Col. Ajay Kumar and Ashi >> Read More... is ready with a romantic comedy after the gritty story of NH 10. All the eyes are resting on this rom-com to see if it makes its way to the hearts of people later this year.
7. ' Tubelight Click to look into! >> Read More... '
Salman Khan Salman Khan is a very famous Indian actor and a pr >> Read More... returns to the screens this year teaming up with director Kabir Khan Kabir khan is a very much renowned director of Bol >> Read More... to give the industry another blockbuster movie. The sheer fact that Salman is releasing a movie in 2017 is enough for it to be anticipated by the whole nation and there would be a lot of burden on this one to meet the expectations.
8. " Baahubali 2 Click to look into! >> Read More... "
Baahubali will return this year to put to rest every single doubt we had about the first movie. The film took the nation by a storm when it was released and people are still not over the climax, the sequel, thus has a lot of heads turning its way in the hope of answers along with another thrilling ride.
9. "2.0"
' Rajinikanth 'Rajinikanth' is the name that is known in >> Read More... ' and are coming together for the first time for this venture. The sequel to ' Robot Click to look into! >> Read More... ', which did great at the box office, is being talked about all over the place primarily because of Akshay assuming a villainous role in this one. The audience has their hearts pounding while they wait for this movie to release in September 2017.
10. " Judwaa Click to look into! >> Read More... 2"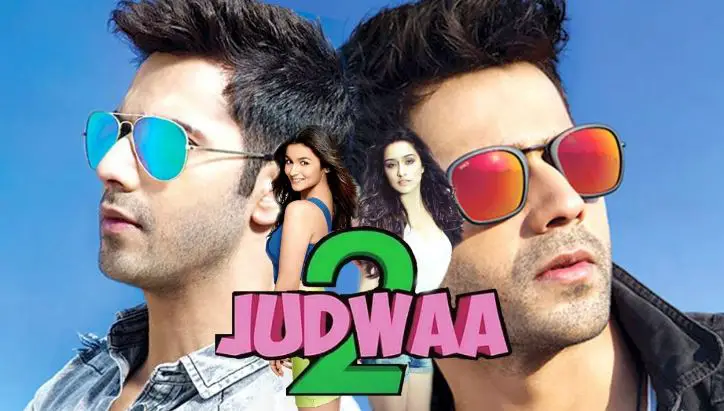 Varun Dhawan Varun Dhawan, a new comer entered Bollywood with h >> Read More... will be taking up the double role which was previously assumed by Salman Khan in the movie 'Judwaa' for this sequel. The actor has already proved both his comic timing and talents as an actor. So we are all waiting for the satire film to hit the screens so we can compare him with Salman and speculate. Although there are several other movies outside of this list that everyone has their eyes on, these are the ones we cannot afford to miss out. From battles between celebrity brands to the sheer thrills of the stories, Bollywood will keep entertaining us forever.