In an industry that is predominantly and glamorously visual, on-screen attire makes an imperceptible, yet dramatic difference on viewers. This list doesn't claim to be exhaustive or definitive. However, amongst the entries here are highly reputed and duly awarded films, that have brought their respective costume designers much fame. Few names which deserve mention but could not make it to the list involve Rudaali (1993), Lahme (1991), Lekin...(1990), Pestonjee (1987), and Trikal (1985). These selections are made based on the number and credibility of awards won by the film which may include National Film Awards The National Film Awards gets presented every year >> Read More... , Filmfare Awards, IIFA Awards, Bollywood Movie Awards, and Producers Guild Film Awards.
10. Parinati (1986)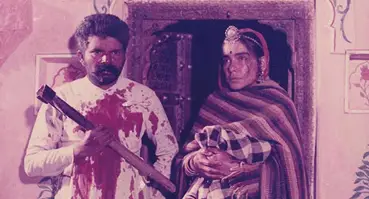 ...
Starring Surekha Sikri and Nandita Das Nandita Das is an actress and director extremely p >> Read More... , this poignant tale tells of two greedy innkeepers who resort to robbery and murder after their son leaves to seek a better life. Costume designer Prabhat Jha was lauded thoroughly for the authenticity of the clothing used in the film, and subsequently went on to bag the National Film Award in the category.
9. Bandit Queen (1994)
...
The film that made Shekhar Kapur Shekhar Kapur is a renowned Indian actor, director >> Read More... a household name also garnered accolades for Dolly Ahluwalia Dolly Ahluwalia is an actress, who became popular >> Read More... . Her work on the costumes exemplified the rugged and harsh realities of the people ravishing in the ravines of Chambal. Phoolan Devi may have won hearts, but the subtle acerbity of the costumes proved worth the while.
8. Taj Mahal: An Eternal Love Story (2005)
...
This one scores a little unfavorably with the critics; however, this didn't stop Anna Singh Anna Singh was born in Mumbai, Maharashtra. She is >> Read More... winning the National Film Award for creating breathtaking costumes in faithful accordance with the spirit of a period film.
7. Black (2005)
...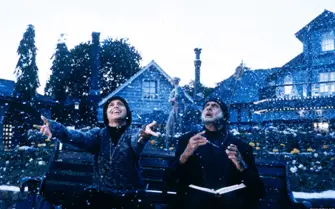 Sharing the honor with Taj Mahal: An Eternal Love Story at the 53rd National Awards, , the man behind the garments in Black, proved his worth as a costume designer par excellence. The muted, yet imaginative tone of clothes used in the film adds beautifully to the overall ambiance, thereby making Black, at an IMDb rating of 8.3, the best, critically speaking.
...
6. Jodhaa Akbar Click to look into! >> Read More... (2008)
...
Neeta Lulla Neeta Lulla is a costume designer, having worked i >> Read More... , another prominent designer, put in painstaking detail to recreate the costume and jewelry of Mughal era in this second feature of the list. Jodhaa Akbar also went on to win a slew of other honors such as at the Filmfare and the IIFA Awards.
5. Bajirao Mastani Click to look into! >> Read More... (2015)
...
The third period-drama to gain entry here, this film made ripples for the intricate imitation of the Maratha regime. , the lady behind the art of garb, has subsequently bagged numerous plaudits.
4. The Dirty Picture Click to look into! >> Read More... (2011)
To bring forth an embellishment of costumes with the perfect hues and tactile response, Niharika Khan Niharika Khan was born on November 21, 1996, in Ja >> Read More... did diligent and accurate research into those times, not simply to appear original but also to contextualize the narrative, as was appropriate for an India of the 80s. Needless to say, the film garnered massive traction on its release.
3. Devdas (2002)
Again, Neeta Lulla steals the show. But this time, she's accompanied by Abu Jani Abu Jani is an eminent fashion cum interior design >> Read More... , , and Reza Shariffi Reza Shariffi was born in Iran on 16th April 1967 >> Read More... on her work on the emotional tale of a wealthy lover whose life plummets to a nadir as he turns to alcohol and an existence of immorality to alleviate his pain. The intense, melodramatic passion that the film trudges through, is captured flawlessly by the costumes worn on-screen.
2. Haider (2014)
Vishal Bhardwaj's masterpiece proved to be another feather in the cap of Dolly Ahluwalia, who captured the essence of the characters and their moods with creative flourish. The frigid spirit of Kashmir exuded through the fabric of cloth and script alike, as this feature blazed in glory, sweeping multiple awards at the Filmfare Awards, 2015 Screen Awards, and the IIFA Awards.
1. Lagaan (2001)
The first ever Indian Oscar was won by Bhanu Athaiya Born on April 28, 1929, in Kolhapur, Maharashtra, >> Read More... . Though not for this film, Lagaan stands as one of her best works, after Gandhi. To beat the English at cricket is one thing, but to compete at an international level is an unparalleled feat by Ashutosh Gowariker. This 4-hour epic also happens to be the most critically acclaimed after Black, standing with an IMDb score of 8.2. Enough said?