When it comes to awards and events, the actors are not far behind in stealing the limelight from the actresses.
1. Shah Rukh Khan Shah Rukh Khan or also known as SRK is a prominent >> Read More...
...
The King Khan is not only known for his romantic movies but also for his red carpet appearances. The heartthrob since the 90s knows how to keep it charming yet gentleman like. And the humorous replies to the interviewers are the cherry on the ice cream!!!
2. Ranveer Singh Ranveer Singh Bhavnani is an Indian movie actor wh >> Read More...
...
The uprising superstar experiments a lot with style. From Jodhpuri pants to a mosaic print tuxedo. He carries all of the attires with his unique swag. He is also very picky about mustache styles. He also goes bald or keeps long hair according to the demand of the character he is playing and maintains it even off screen.
3. Ranbir Kapoor Ranbir Kapoor is a noted Indian film actor. He was >> Read More...
...
The new buzz of the town with his heart melting shy smile has a royal feel of the legendary Kapoor family. He keeps it sophisticated yet adds a punk of trendiness. The piercing he got recently is a die for a makeover.
4. Anil Kapoor Anil Kapoor was born on 24th December 1956 in Mumb >> Read More...
...
The Slum dog millionaire star with the Dhinak Dhin Dhaa moves robs the show every time. From crisp tuxedo, to shining leading brands' accessories, Anil Kapoor has no parallel. No wonder Sonam Kapoor Sonam Kapoor, Daughter of Anil Kapoor and model Su >> Read More... has got the style in her genes from her father.  
...
5.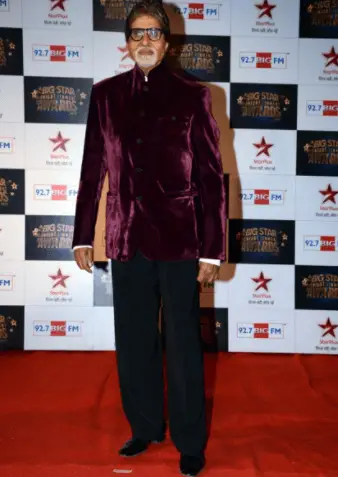 ...
The Shehensha of Bollywood has always been the showstopper for any of the red carpet events. His natural aura adds to the glory of whatever he wears. Whether be the sober yet majestic sherwanis or extravagant formals Big B carries them with a distinct splendour.
6. Ayushmann Khurrana This Vicky donor worked as radio jockey, Video joc >> Read More...
...
The singer cum actor, has a starry-eyed face and an adorable smile. He experiments a lot with style. From simple blue jeans, white shirt attire to a edgier traditional kurta pyjama look he manages to look the cute boy in everything.
7.
The actor who has no competition in action movies also has no parallel when it comes to the red carpet. A simple black and white suit combination with a bow tie on him does what icing does to cake. His masculine physique with the crush-worthy smile leaves no reason to take your eyes off him. Only he can pair up formals with sneakers with that grace!!
8. Salman Khan Salman Khan is a very famous Indian actor and a pr >> Read More...
The Box Office ruler also leaves no stone unturned for looking a suave on the carpet. His natural charm with his lucky bracelet is enough to make him look attractive. However, he also keeps things elegant. Audience nevertheless waits for the taking the shirt off moment!!!! 
9. John Abraham Like some of our sexy stars, John Abraham has had >> Read More...
The dreamboat sensation of Bollywood. He wears a simple jeans with a coat to look classic. He has a unique charm, a perfect blend of masculinity and charisma.
10. Tiger Shroff Jai Shroff or popularly known as Tiger Shroff is a >> Read More...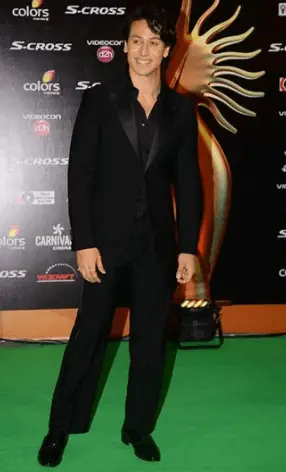 The rising sensation of B-Town is a great dancer, actor, action hero and a breath-taking red carpet stealer. He accessories uniquely with charm bracelets and neck ties. His long hair veteran hairstyle is an only one of its kind style.