1) Kalki Koechlin Kalki Koechlin is a famous film actress, model and >> Read More...
Margarita With A Straw fame actress Kalki Koechlin is a feminist. Feminism is not about beating the men to non-existence. Women and men are equal and will always be. To be a feminist does not mean that our sole purpose is to undermine men and to hate them, says Kalki. It merely means that we are standing for what is right.
...
2) Farhan Akhtar One of the most recognized young director of India >> Read More...
Farhan Akhtar started a campaign called Men Against Rape and Discrimination way back in 2013. Through the medium of music and his band 'Farhan Akhtar Live,' he connected with the youth and made them aware of the various social issues that women face today. These young people have brought about a positive change in life.
...
3) Deepika Padukone Deepika Padukone is an Indian actress and model. S >> Read More...
...
In a video for the Indian Vogue, Deepika appeared with other women and talked about her choices and her sexuality. Whether she loved men or women, it is about her and her choice only. Considering the country that we live in and the number of conservative practices people act upon, it is a pretty bold move.
4) Rahul Bose Rahul Bose, who is an actor, director, writer and >> Read More...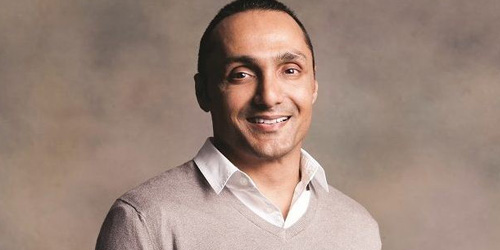 ...
Rahul Bose has always worked in films with messages that have questioned the conservative and conventional norms of society. On a question about whether he is a feminist, he replied coolly, "Of course I am." Through his films, he talks about gender equality, the life of prostitutes, and other social causes. His latest film, 'Bulbbul,' is a supernatural take on feminism and the deep patriarchal values ingrained in our society.
5) Sonam Kapoor Sonam Kapoor, Daughter of Anil Kapoor and model Su >> Read More...
...
Sonam Kapoor believes in the equality of the sexes in the workplace and the movie industry that she is a part of today. However small a role is, the message that women-centric roles put out should be clear cut. She wants people to dress- up because they want to and not because of fake validation and pleasing someone else.
...
6) Aamir Khan Aamir Khan or Mohammed Aamir Hussain Khan is Bolly >> Read More...
...
In his show, Satyamev Jayate, Aamir Khan talks about various social issues like the crimes committed against women, female infanticide and foeticide, and several misogynistic claims that have people have made across generations and societies. He also endorsed an ad showing gender equality. It also showed how daughters are rightful heirs too. His film, Secret Superstar Click to look into! >> Read More... , is a positive step towards that direction.
7) Raveena Tandon Raveena Tandon is an Indian film actress who is kn >> Read More...
Raveena Tandon believes that traditions can evolve, and its meaning can change over the years. The choices that we have, and subsequently make should not be a matter of judgment by anyone but ourselves. Since the #MeToo movement, the workplace environments have drastically changed, and women, ever since, have had better opportunities in matters related to the wage gap and work.
8) Siddharth Suryanarayan The business management graduate Siddharth has don >> Read More...
Siddharth Suryanarayan, of Rang De Basanti Click to look into! >> Read More... fame, talked about how stalking is depicted so casually in films that people have legitimized it up to an extent. It has become expectant of boys to assume that just because they approach a girl, they will instantly get her approval. Siddharth also talks about how the double standards of societies work. If the sexes get swapped, but the role remains the same, a girl gets called out to be a gold-digger, and worse, a slut.
9) Taapsee Pannu Taapsee Pannu is an actress and model of Indian or >> Read More...
Taapsee says that being a feminist is not about looking at a minor detail and going on about it. Feminism, according to her, is about seeing the bigger picture. She is well known for playing a badass, female-lead in movies. Her recent release, ' Thappad Click to look into! >> Read More... ,' is one such feminist movie where her character speaks out against domestic violence and how it is so common that women do not speak out about it.
10) Ashwin Mushran Ashwin Mushran has gained his fame in Bollywood as >> Read More...
Feminism, for Ashwin, is equality in India and the whole world too. Not differentiating between both the sexes is what he does, and further hopes that others do so. He often tweets about the abuse that women go through daily and talks about how the supposed culture of India keeps them from being empowered.