Many actors and actresses with so many talents had won many awards for their hard work and dedication. Seeing their work in Bollywood films, they get offers in Hollywood too. However, sometimes they refuse the offer from Hollywood. Here are some top Bollywood stars who rejected Hollywood movies.
1. Hrithik Roshan Hrithik Roshan with his unimaginable dance moves i >> Read More...
...
Hrithik Roshan had done many amazing Hindi films and also won a lot of awards. He's still the World's Most Handsome actor. However, Hrithik refused the Hollywood film Pink Panther 2, the role of Vicente.
2. Aishwarya Rai Bachchan Aishwarya Rai Bachchan is a popular Indian actress >> Read More...
...
The beauty of Bollywood Aishwarya Rai Bachchan is one of the gorgeous actresses. She did many Hollywood films, but when she got a role in Troy, she refused the role opposite . As the role had some intimate scenes with Brad Pitt, she has to refuse that.
3. Shah Rukh Khan Shah Rukh Khan or also known as SRK is a prominent >> Read More...
...
The King of Bollywood Shah Rukh Khan did many blockbuster films. He also did few films for free. SRK got the opportunity to work in Slumdog Millionaire Click to look into! >> Read More... in Hollywood, but he passed on the role to Anil Kapoor Anil Kapoor was born on 24th December 1956 in Mumb >> Read More... as he thought that the role might not suit him.
4.
...
Akshay Kumar is known for his best comedy and action in Indian cinema. We have recently seen him in the film Laxmi Bomb in which he played a transgender role. Akshay got a role in a Hollywood film with actor Dwayne Johnson Born on 2nd May 1972 in California, Dwayne Johnson >> Read More... , but refused as he thinks that Hollywood is not for him.
...
5. Irrfan Khan Irrfan Khan is a noted Bollywood actor who started >> Read More...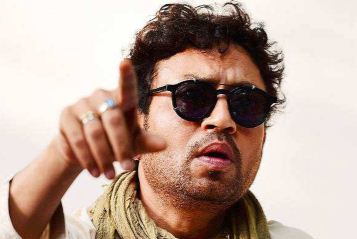 ...
Irrfan Khan worked in many movies like Life of Pie, Slumdog Millionaire, Angrezi Medium Click to look into! >> Read More... , Jurassic World Click to look into! >> Read More... , and many Hollywood and Bollywood films. However, Irrfan refused the movie Interstellar since he was shooting for The Lunchbox Click to look into! >> Read More... .
6. Priyanka Chopra Born on 18 July 1982, Priyanka Chopra is an establ >> Read More...
...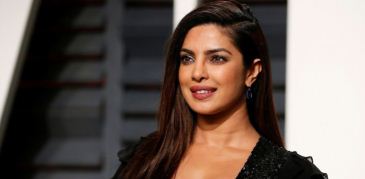 The Sizzling actress Priyanka Chopra refused the film Immortal in which she got an important role, which was later passed on to Freida Pinto Freida Pinto is a popular cinema and TV star who w >> Read More... . She has done the English series like Quantico. Priyanka gave her first preference to the Indian film 7 Khoon Maaf and refused the Hollywood film.
7. Naseeruddin Shah Naseeruddin Shah is an experimental actor and asso >> Read More...
The talented actor Naseeruddin Shah refused to take a role in Harry Potter Series. He was offered to do the role of Albus Dumbledore and the reason for denying is still unknown.
8. Deepika Padukone Deepika Padukone is an Indian actress and model. S >> Read More...
The stunning actress Deepika Padukone is the highest-paid actress in Bollywood cinema. She did a few Hollywood movies but refused to be a part of Fast And Furious part 7. It was heard that Deepika was busy shooting for the film, Happy New Year Click to look into! >> Read More... and could not make it for the Hollywood film.
9. Madhuri Dixit Madhuri Dixit is not just known as the also a smil >> Read More...
The versatile dancer and actress of Bollywood, Madhuri, got a chance to do Hollywood films. Madhuri was offered to do a cameo in a Hollywood film. As she was not satisfied with the role, she refused to participate. 
10. Ronit Roy Ronit Roy (Ronit Bose Roy) was born on 11th Octobe >> Read More...
Ronit Roy started his career in the Television industry. He worked hard to enter Bollywood. Rohit got a role in the movie Zero Dark Thirty Click to look into! >> Read More... , an Oscar-winning movie. But, he did not accept the offer, as he was working with Karan Johar Karan Johar is one among the top ten celebrities i >> Read More... in Student Of The Year.