1. Suno Na Sangemarmar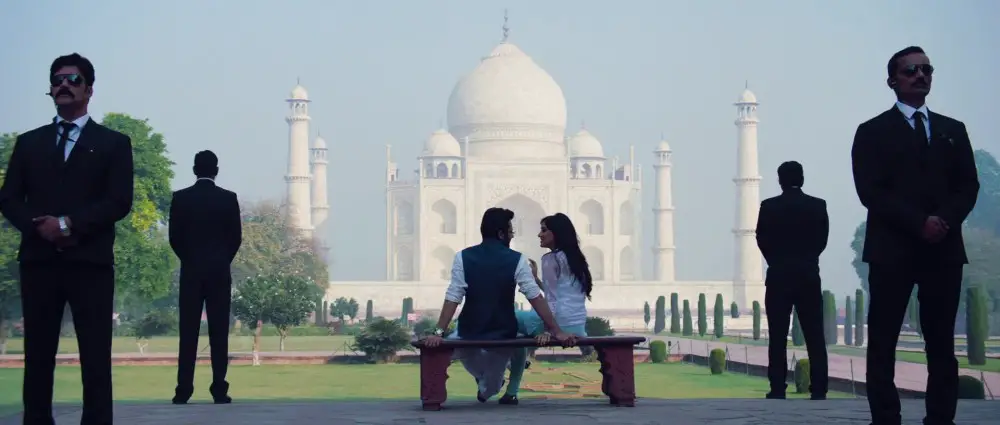 This romantic number belongs to the film Youngistaan, starring Jackky Bhagnani and Neha Sharma. It was sung by famous singer Arijit Singh and composed by Jeet Munir. This composition is one of the most beautiful pieces ever composed in Bollywood. The love it shows in the song by the man is amazing.
2. Ishq Risk
This song is of the movie 'Mere Brother ki Dulhan'. It stars Imran Khan, Katrina Kaif, and Ali Zafar. It was sung by Rahat Fateh Ali Khan, composed by Sohail Sen, and written by Irshad Kamil, under the label of YRF music. This song captures the risks involved in love, when Imran Khan finds himself falling in love with his elder brother's fiancée, unaware that she has the same feelings for him.
3. Bolna Halke
This piece belongs to the movie ' Jhoom Barabar Jhoom'. It stars Abhishek Bachchan and PreityZinta. It is sung by MahalakshmiIyer and Shankar Mahadevan and captures the little joys of new-found love.
4. Dhunki
One of the most badass songs of Bollywood, this one again belongs to the movie 'Mere Brother ki Dulhan'. This song is mainly an introduction to the role played by Katrina Kaif and how they have portrayed her in this song is stunning. Dhunki has the voice of Neha Bhasin and is composed by Sohail Sen.
5. Sunlo Zara
This song is from the movie ' Ekk Deewana Tha', starring Prateik Babar and the British Miss Teen World, Amy Jackson. Sung by Shreya Ghoshal, Rashid Ali, and Timmy, with the music provided by AR Rahman and lyrics by Javed Akhtar. It captures the love story of Prateik and Amy and the honeymoon period of their marital life.
6. Ajooba
This song belongs to the movie ' Jeans', featuring Aishwarya Rai Bachchan and Prashanth. It is sung and composed by AR Rahman. It shows Aishwarya in beautiful costumes and captures the romance between the main characters of the movie.
7. Sau Baar
This song belongs to the movie Yamla Pagla Deewana. It stars Bobby Deol and Nafisa Ali, as they fall in love with each other. The singers are Omar Nadeem and Shreya Ghoshal, with lyrics written by Irshad Kamil. The music director is Sandesh Shandilya, under the label of T-Series.
8. Mein Toh Superman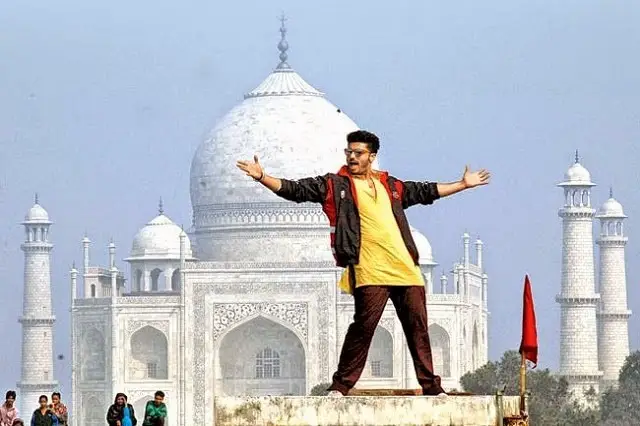 Another badass song sung with the monument cast of the Taj, this one is from the movie 'Superman'. This song also takes us through some of the gullies of Agra, and has provided many DJs with a song to rock their audience to. Starring Arjun Kapoor, it is sung by Wajid. Music is by the Sajid-Wajid jodi, lyrics by Kausar Munir, Danish Sabri, and Sajid.
9. Ek Shahenshah Ne Banwaake Haseen Taj Mahal
This song belongs to the 1964 movie ' Leader', when music was genuine and movies showed true love. It has It has Dilip Kumar and Vyjanthimala as the young couple, with singers Mohammad Rafi and Lata Mangeshkar. It is written by Shakil Badayuni and Hashim Khan.
10. MumtazTujheDekha
Capturing the love story of Shah Jahan and his wife Mumtaz, this song is from the movie with the name of the monument itself, 'Taj Mahal - an eternal love story'. It is sung by Pavadharini and Hariharan, and stars Sonya Jehan, KabirBedi, and Zulfi Syed. Listen to it once and you'll press the replay button again.