In most Bollywood movies, heroes are considered to be the main attraction, but there are times when villains are considered more popular than heroes. The ability to portray something abhorrent, and yet, manage to be the climax of the film, is the the trait of a great actor. These actors are remembered by the audience even after many years, due to their marvelous adaptation to their roles.
Here are 10 villains from Bollywood films who stole the spotlight from the hero, and are loved by Bollywood fans:
...
1. Padmaavat (2018)
Ranveer Singh's portrayal of Alauddin Khilji in 'Padmaavat' is one of his best on-screen performances. The film was re-watched by many people just for his marvelous performance. The film also included Deepika Padukone Deepika Padukone is an Indian actress and model. S >> Read More... and Shahid Kapoor Shahid Kapoor also identifies as the name Shahid K >> Read More... , but not much was remembered about them. The movie was Ranveer's show.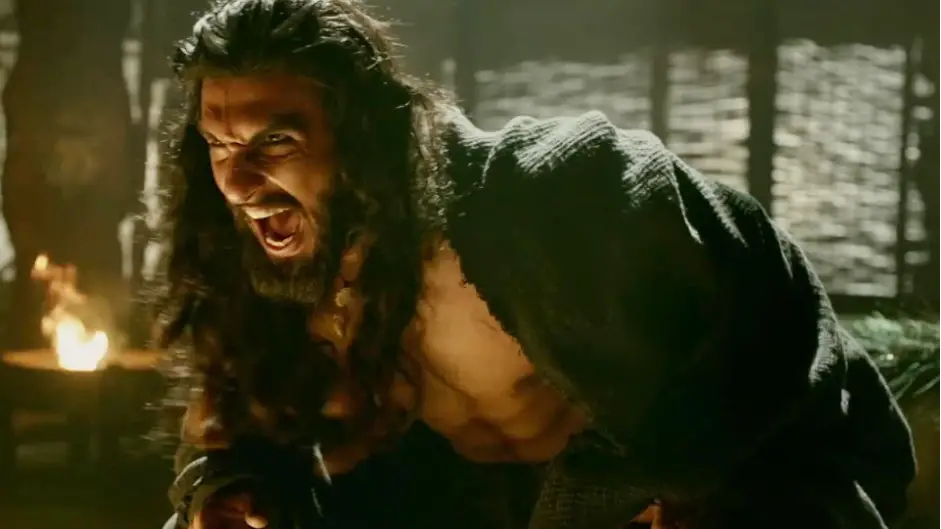 ...
2. Baaghi 2 (2018)
'Baaghi 2', directed by Ahmed Khan Ahmed Khan is a multi talented personality of the >> Read More... and produced by Sajid Nadiadwala Sajid Nadiadwala is undoubtedly one of the most in >> Read More... , is an action thriller film. It features Tiger Shroff Jai Shroff or popularly known as Tiger Shroff is a >> Read More... , Disha Patani Disha is an India based model turned actress. She >> Read More... , Manoj Bajpai, etc. The well-delivered bad boy character played by Manoj Bajpai as DGP Shergill is one of the best performances of the actor. The movie was a great experience for the audience.
...
'Badlapur', directed by Sriram Raghavan Sriram Raghavan is an estimable film director and >> Read More... , is a neo-noir action thriller film. The lead role of the movie was played by Varun Dhavan. But the performance of Nawazuddin Siddiqui Nawazuddin Siddiqui was born in Budhana in Muzaffa >> Read More... as a villain outdid others. His role was loved and admired by the audience. His villainous character was loved more than Varun's heroic one.
...
'Ek villain' movie starring Sidharth Malhotra Sidharth Malhotra is an Indian actor who was born >> Read More... , Shraddha Kapoor Shraddha Kapoor, born on March 3rd, 1989, is a you >> Read More... , and Riteish Deshmukh Riteish Deshmukh is the son of a politician, late >> Read More... is a romantic action film. The film was famous for the outstanding performance done by Riteish Deshmukh as a sadistic serial killer. He was also awarded 'The Most Entertaining Actor in a Thriller film' for this movie.
...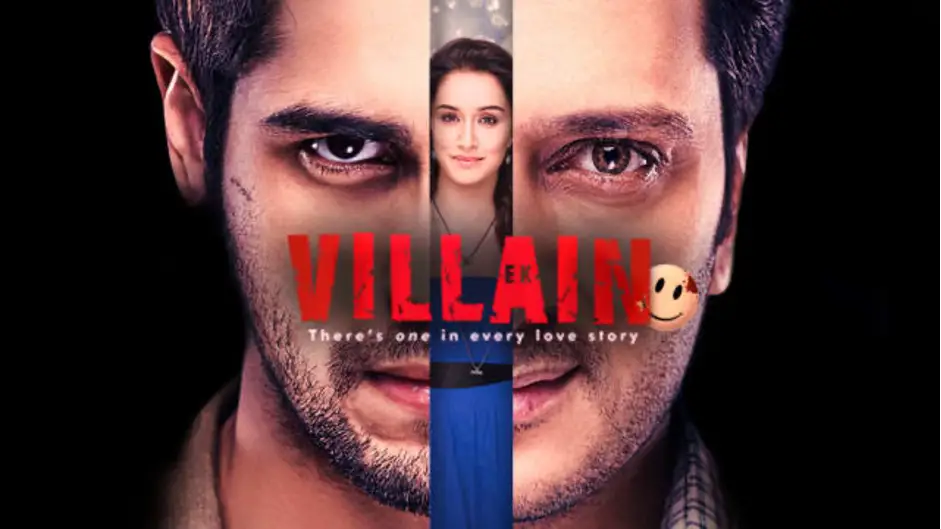 ...
'Dhoom 3', co-written by Vijay Krishna Acharya Vijay Krishna Acharya is also known as Victor Acha >> Read More... and written and produced by Aditya Chopra Aditya Chopra is an Indian film director, scriptwr >> Read More... , is an action thriller film starring Amir Khan Bio coming soon... >> Read More... , Abhishek Bachchan Abhishek Bachchan, or Abhishek Srivastava, is a ve >> Read More... , , and Uday Chopra Born on 5th January, 1973, This actor is the son o >> Read More... as main leads. The movie is famous for the great acting done by Amir Khan as he stole the show from Abhishek and Uday.
...
'Chennai Express', directed by Rohit Shetty Rohit Shetty is a famous Director in Bollywood who >> Read More... , is an enjoyable movie to watch. The villain's role was played by Niketan Dheer in the movie. The lead pair was Shah Rukh Khan Shah Rukh Khan or also known as SRK is a prominent >> Read More... and Deepika Padukone. There was no doubt about the audience loving Khan's acting, but what caught the attention of all was the acting of the villain. The viewers were impressed by Dheer's acting as 'Tangaballi' and it surpassed others.
'Agneepath', starring Hrithik Roshan Hrithik Roshan with his unimaginable dance moves i >> Read More... , Sanjay Dutt July 29, 1959, was the day when the two legends of >> Read More... , Rishi Kapoor Rishi Kapoor is an actor born in the prominent Kap >> Read More... , and Priyanka Chopra Born on 18 July 1982, Priyanka Chopra is an establ >> Read More... , is a film directed by Mukul Anand. This film is remembered by many because of the tremendous acting done by the antagonists played by Sanjay Dutt and Rishi Kapoor. Dutt's portrayal of Kancha was the extreme opposite of Danny Dengzongpa's and, yet both of them were equally powerful and intimidating.
8. Gangs of Wasseypur (2012)
'Gangs of Wasseypur', directed and produced by Anurag Kashyap Born on 10th September 1972, Anurag Kashyap has es >> Read More... , is famous for all the wicked characters involved in the film. But Tigmanshu Dhulia's acting as Ramadhir Singh was a classic. The way he guzzled the character and presented it on-screen is truly noteworthy.
9. Ra. One (2011)
'Ra. One', starring Shah Rukh Khan, Kareena Kapoor, and Arjun Rampal Amit Rampal is an Indian Actor, Host, Producer and >> Read More... , is a film directed by Anubhav Sinha Anubhav Sinha was born on 22nd June 1956 in Jamalp >> Read More... . The film's protagonist role was played by Arjun Rampal. He did a great job of depicting the villain and was appreciated for his acting skills. The film was successful but not considered a hit.
'Singham', directed by Rohit Shetty starring Ajay Devgn as the main lead, is a movie loved by all. The villainous character in this film was played by Prakash Raj Prakash Raj, born on 26th of March, 1965, as Praka >> Read More... , a massive star in the South Indian film industry. He is well known for his negative roles in Bollywood movies. Jaikanth Shikre is one of the most popular characters played by him.