Actors consider what movies they will star in very seriously, often taking into account the script, co-stars, directors, and whatnot. But not all projects offered to them are good or even okay, and sometimes actors pick up the bad ones. But it's not that they don't regret their bad choices. Today we are going to take a look at some of the Bollywood movies that actors regretted starring in.
1. Himmatwala And Rascals - Ajay Devgn
Ajay Devgn is one actor whose films are often praised by everyone and who stars in actually good movies. But there have been some movies that are so bad that even Ajay himself hasn't seen them. And he regrets doing them publicly.First is Sajid Khan's attempt at remaking the 80s movie Himmatwala, the end product of which was a pure cringe-fest. Second is Rascals, another iconic bad film directed by David Dhawan Born on 16th of August 1955, David Dhawan has alwa >> Read More... , which turned out to be a complete crap of a film.
...
After starring in movies such as 'Oye Lucky Luck Oye' and 'Dev D' Abhay Deol shocked everyone with his next project, Aisha. The film was terrible, and Abhay agrees with the critics and audience.He said, "While I was shooting, I realized the movie was more about clothes than acting." He then said that he would not sign any such movies in the future as it's not the kind of film he'd like to do.
...
Shaandaar is a prime example of the fact that with a lousy script, even luxurious sets, a great cast, and melodic songs can't even save the movie. Everyone was particularly disappointed with this film of Shahid, including him.He went on to say that signing Shaandaar was not a wise move. He also showed regret for doing Vaah! Life Ho To Aisi and Chup Chup Ke Click to look into! >> Read More... his two previous films.
...
4. Humshakals- Saif-Ali-Khan
Another Sajid Khan movie on our list is Humshakals. thought that doing this film would help him expand his market. But that was a huge mistake that he has come to regret agreeing to star in.He said that he "surrendered" himself to the movie and did everything Sajid asked. He also said that the film didn't have a script, and everything was inside the mind of the director. He also said he would never make a mistake like this again.
5. Boom - Katrina-Kaif
Katrina-Kaif regrets her debut movie in Bollywood for the right reasons. It was a terrible movie, and Katrina truly regrets her decision to star in the same.Katrina said that she wasn't aware of Indian culture and traditions at the time of signing the film, and if she was, then she wouldn't have done it. She said she won't do anything like that again in today's world. We wish Kat could have gotten her start in Bollywood from a better movie.
...
6. Kill Di– Govinda
No one expected Govinda to ever portray a villain on screen, but his performance in Kill Dil Click to look into! >> Read More... was epic. But this was the only good thing about the movie, which otherwise had a weak script, and was almost not bearable. He said in an interview that the kind of roles he wanted to do were not coming his way. He asked his family about it and they said he didn't have much choice. He only did the film to remain relevant in Bollywood. Seeing the result, he regretted being a part of the movie.
...
7. Aag –
Even one of the greatest actors Bollywood has ever seen, Amitabh Bachchan, has some bad movies to his credit. The biggest mistake of his career, according to him, is Ram Gopal Verma's Aag. Talking about the film, Bachchan said that the director and actor both should be held responsible for the failure of a project. He worked on the movie honestly and accepted that it was not the best decision to star in the film.
...
Priyanka Chopra has had a long and lustrous career in Bollywood, and she has found success in Hollywood too. But her career hasn't been precisely perfect with one or two awful movies. One of them is Zanjeer. Her character in the movie was used as a mere prop and an eye candy. It doesn't stand for what she believes a good character should be, and she regrets doing the movie. When asked about it, she decided to be honest and said, "Sometimes we make mistakes."
...
Good Boy Bad Boy was a straight-up bad movie, and Emraan knew this while filming it. He made it strategically clear that he only did the movie because he didn't want to upset his producers and co-stars. But the audience knew better, and it turned out to be a flop.Emraan said, "Some movie you have to do to run your kitchen, and Good Boy Bad Boy is one such movie that will put a lock on your kitchen forever." He very much regrets doing this one movie.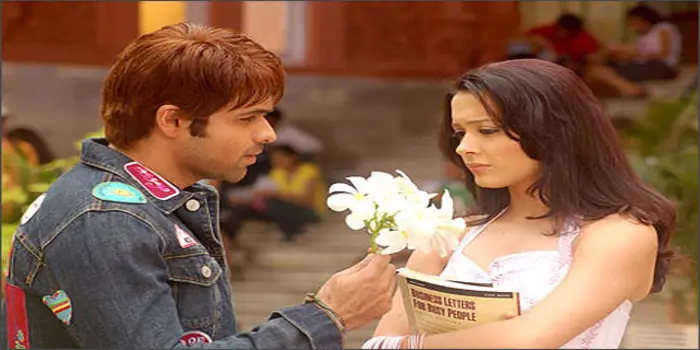 Twinkle is the one star on this list whose acting career never really took off. Her filmography consists of one bad film after another. She said about Mela, "Mela certainly left a mark or a scar, whichever way you look at it." And she meant on her and the entire nation. She once said that the future of her career depends upon the success of Mela, and as we know, it was her last attempt at acting. But we have to appreciate her honesty, mocking her performance in the movie.