Bollywood has been creating films of several genres. One of which includes the villain in the dual role. Here is the list of such films. Dual roles can explore different character portrayals in the same person proving their versatility. This concept keeps the audience engaged with thrills.
1. Baazigar
In the film Baazigar, Shah Rukh Khan Shah Rukh Khan or also known as SRK is a prominent >> Read More... plays the dual role of Ajay Sharma Ajay Sharma is a Hindi film as well as a televisio >> Read More... , the villain, and Vicky Malhotra, his look alike. Ajay's father was killed by Chopra. After growing up, he wants to seek revenge. He starts a relationship with one of Chopra's daughters named Seema. He meets Vicky, with whom Priya, the other daughter, falls in love. Now Ajay dates both women by taking advantage of his appearance. Ajay traps and kills Seema making it look like a suicide. Priya suspects and investigates with her college friend, who is a police inspector. Later he dies after a series of incidents when his identity is revealed.
...
2. Dhoom 2
In the film Dhoom 2, the dual role is played by Hrithik Roshan Hrithik Roshan with his unimaginable dance moves i >> Read More... as Aryan Singh Aryan Singh is a veteran actor. He has done four f >> Read More... and Mr. A, who is the villain. Mr. A steals Queen's Crown disguising himself. After investigation, ACP finds that there will be another heist. Jai steals another rare diamond disguising himself as Mr. A. He and Sunehri team up and plans a heist. He falls in love with Sunehri and reveals himself as Aryan Singh. Ali, Jai, and Bose form a group. But in Jai's words, Sunehri shoots Aryan. Later it is found that Aryan is alive. He leaves the crime world and opens a restaurant in Fiji. Jai and his team continue their heist.
3. Don
In the film Don, plays a dual role as Don, a criminal, and Vijay, his lookalike, a police officer. Don is a wanted criminal who is chased by 11 countries with the help of Interpol. Roma tricks with her fighting skills and enters Don's team to take revenge for her brother and his wife's death. DSP shoots Don and buries him in the graveyard. DSP decides to take help from Vijay, Don's lookalike, to arrest him and catch the rest of the gang. Later Vijay is kidnapped by one of the gang members. He finds a diary containing all gang's information and plans to hand it over to DSP. Finally, criminals are arrested.
...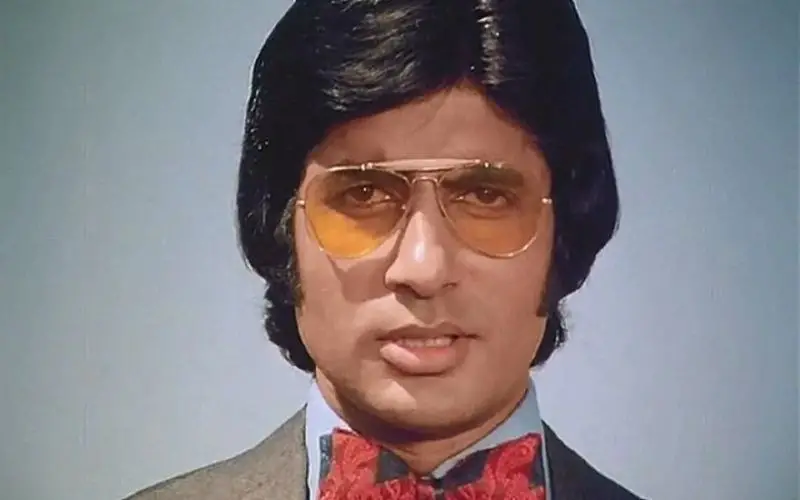 4. Duplicate
In the film Duplicate, Shah Rukh Khan plays the dual role of Bablu Chaudhary and Manu Dada, who is the villain. Bablu wants to become a chef and gets hired as a head chef at a hotel. Manu is a gangster. Bablu falls in love with Sonia. One day Bablu gets arrested, thinking of him as Manu. They switch places when Manu blackmails him. So, Bablu teaches Manu's gang about morals. Later after a series of incidents, Lily, a gang member, shoots Manu as she learns morals from Bablu. At last, Bablu weds Sonia.
...
5. Fan
In the film Fan, Shah Rukh Khan plays the double role of Aryan Khanna Aryan Khanna is a name that resonates with talent >> Read More... and Gaurav, the villain. Gaurav is an extreme level fan of Aryan Khanna. He acts like him in the local talent show. He wants to meet Khanna. He also defends Aryan when another actor criticizes him by beating him up. Now Aryan says that his behavior does not represent a true fan. Now Gaurav wants to take revenge. He tries to ruin his reputation all over the world. He even travels abroad to attend a show and sneaks inside with the help of his looks. Then Aryan talks to Gaurav's parents and catches him. He advised him to lead an everyday life normally instead of being a crazy fan. But Gaurav kills himself.
...
6. Dhoom 3
In the film Dhoom 3, Aamir Khan Aamir Khan or Mohammed Aamir Hussain Khan is Bolly >> Read More... plays the double role of Sahir Khan and Samar Khan Samar Khan is a popular Indian Film Director, who >> Read More... , who is the villain. The owner cannot repay his debt to a circus, so it gets closed, and commits suicide. Sahir, his son, when he grows up, robs the bank for revenge for his father's condition. He starts the circus again. The police who are appointed shoot him. Sahir performs a show where he disappears and appears in another place again. The police surround him and can arrest him with proof that he has a bullet wound mark. But, after checking it was not there. Later it is found that it is his twin brother Samar who helped to rob the bank.
...
7. Kaminey
In the film Kaminey, the double role is played by Shahid Kapoor Shahid Kapoor also identifies as the name Shahid K >> Read More... as Charlie Sharma and Sanjay Sharma Sanjay Sharma is a director who is propelling the >> Read More... or Guddu, the villain. Charlie works for three criminal brothers. Police kill three drug dealers and find cocaine. Charlie and the team invade the hotel to take all the belongings. They escape unknowingly in the police van and discover the cocaine. They plan to sell it. Police mistake Guddu for Charlie. Guddu marries Sweety. After a series of incidents, Guddu takes the cocaine to the police. Later, Sweety gives birth to twins. Charlie opens a bookmaking shop.
...
8. Sharmeelee
In the film Sharmeelee, the dual role is played by Raakhee as Kanchan and Kamini as the villain. Ajit Kapoor stops at a rest house while returning from the army base. He is a captain. He meets a beautiful lady over there. His father wants him to get married when he reaches home. He sees that it is the same girl whom he met. Her name is Kanchan. He agrees to marry her. Later he finds that it is not the same girl. She is her twin sister. She wants her sister to be happy, so she leaves. Kamini also tries to attack Ajit with a spanner at work by emotionally harassing him. Later found that she is a spy whom the army is about to encounter.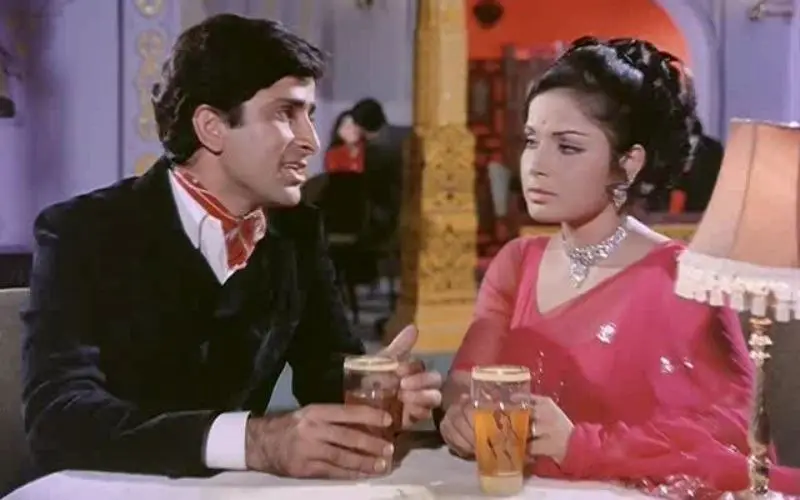 ...
9. Yakeen
In the film Yakeen, the dual role is played by Arjun Rampal Amit Rampal is an Indian Actor, Host, Producer and >> Read More... as Nikhil Oberoi Bio coming soon... >> Read More... and Kabir Malhotra. Nikhil and Simar suffer a car accident. Nikhil suffers more injury along with psychogenic amnesia. His face is reconstructed and provided with physical therapy. After returning home and reviewing his documents, Nikhil finds that he was suffering in his previous life. He starts doubting his wife. He learns that he had planned to divorce his wife for infidelity. With the help of a private investigator, he finds that she is having an affair with Kabir. Later found that Nikhil had killed Kabir and finally revealed that Nikhil is himself, Kabir.
In the film Seeta Aur Geeta, the dual role is played by Hema Malini Hema Malini is perhaps the only dream girl of the >> Read More... as Seeta and Geeta. They are twin sisters who are separated at birth. Geeta is poor, hostile, and has grown up as a street performer. Seeta is grown up with her cruel aunt. Frustrated, she, while committing suicide, is saved, mistaking it for her twin sister. After a series of incidents, the viewers know that Geeta vows to teach her aunt a lesson.