Bollywood has been creating films of several genres. Some films focus on designs and architecture to bring out the essence of the plot to match reality. Here is a list of films that show beautiful architectural designs.
1. Devdas
The film Devdas is about a love story between three people, Devdas, Paro or Parbati, and Chandramukhi. The film represents the Bengali architecture of zamindars house. The film is an adaptation of a Bengali novel by Sarat Chandra Chattopadhyay Sarat Chandra Chattopadhyay was also known as Sara >> Read More... named Devdas. The Bengali culture shown here is the typical Bonedi Bari which is the ancient form of bungalows where the zamindars lived. The characters here are shown wearing Bengali dresses, that is, Bengali style sari termed as Aath Poure and dhoti- Panjabi. Several times, the characters are shown speaking in Bengali. It shows Bengal's Zamindar culture. The film also shows Maa Durga's idol. They are shown following Bengali traditions.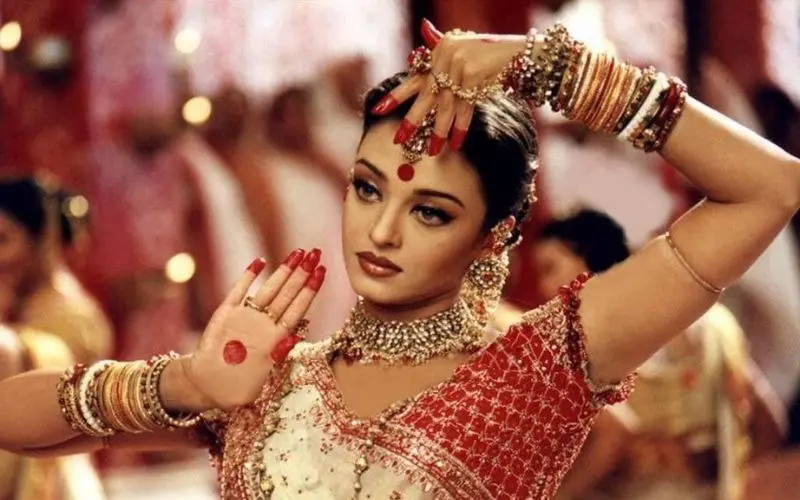 ...
2. Padmaavat
The film Padmaavat shows the ancient costumes worn by kings and queens. It represents ancient Indian palace architecture. They even highlight the pieces of jewelry. Jalal-ud-din Alauddin Khalji commits adultery with a different woman while attempting to become king of Delhi, and as a result, he is made the head general. Alauddin kills Padmavati when his nephew visits after she agrees to meet him on specific terms. Although Alauddin is feeble and Ratan refuses to murder him, the Khilji army can beat the Rajputs and take Chittor.
3. Mughal E Azam
The film Mughal-E-Azam shows the royal costume of ancient times. The film shows Mughal architecture. Emperor Akbar makes a journey to a shrine to pray for the birth of his wife, Jodhabai, because he does not have a male heir. When a maid informs Akbar of the birth of his son, he gives the maid his ring and pledges to grant her any wish. Prince Salim falls in love with court dancer Nadira, now known as Anarkali by the emperor, fourteen years later. Anarkali defies Akbar's demands to reject Salim despite how she has been treated. When Salim rebels and gathers an army to go up against Akbar and save Anarkali, his father condemns him to death.
...
4. Kalank
The film Kalank shows the traditional costumes of sherwani and lehenga. The film represents ancient Indian architecture. Her doctor informs Satya Chaudhry that she has cancer and will pass away shortly. Her childhood friend Roop consents to keep her liberal newspaper publisher husband, Dev Chaudhry, company. Roop works at her husband's publishing company and finds refuge in music. Roop misunderstands Zafar's motivations and develops feelings for him. After imploring Dev to pardon Balraj for his affair, Satya passes away. Roop marries Dev, but she is adamant that she will never be able to love him. When Zafar tells Roop that he eventually fell in love with her, Abdul stabs him in the stomach.
...
The film Bajirao Mastani shows various lavishing costumes worn by the king and queens. The film portrays ancient Indian palace architecture. Despite Radhabai's resistance to acknowledging Mastani as a daughter-in-law, Bajirao and Mastani fall in love, and Bajirao subsequently names her as his second wife. After Bajirao defeats Nasir Jung's army on his own in a fit of wrath and Kashibai begs her mother to free Mastani, Nana Saheb burns the letter, and Bajirao and Kashibai are united in death. As a result of his illness, Bajirao becomes insane and passes away, while Mastani perishes in captivity.
...
The film Detective Byomkesh Bakshy is about a fictional character developed by a Bengali author named Saradindu Bandhopadhay. The film represents the Bengali architecture of the colonial era. It shows the traditional Bengali dress-up. When Byomkesh Bakshi locates his missing father, Bhuvan Banerjee, he learns that blackmailing Sikdaar resulted in the death of Sukumar. To track Watanabe, who kills the volunteer and his receptionist before fleeing, Byomkesh disguises himself and Ajit. Byomkesh learns from Kanai Dao that the opium supply has been cut off and that Bhuvan had developed an "untraceable" recipe. While Yang is discouraged by Anguri Devi, he displays affection to entice her.
...
The film Jodhaa Akbar shows the costumes worn by the Mughals. The film represents ancient Mughal architecture. By defying Bairam Khan, Jalaluddin Akbar seeks to influence others with kindness, respect, and diplomacy. Jodhaa objects to being used as a political pawn, but Akbar permits her to maintain her Hindu faith. Jodhaa struggles between admiring Akbar's commitment to justice and his love of violence. Akbar apologizes to Maham Anga and looks at how his relationships and empire are run. Jodhaa is impressed when he abolishes the pilgrimage charge and declares that every religion is entitled to certain freedoms. Sharifuddin Hussain is defeated, yet he is left unharmed.
...
8. Lootera
The film Lootera is a love story of a village in West Bengal named Manikpur. The film shows Bengal's architecture. When Pakhi Roy Chaudhary and Varun Shrivastav connect over literature and the arts, a passionate relationship develops resulting in the sale of historic relics by the Indian government. Despite making their getaway at Ray Chaudhury's wedding, Varun and Dev are caught stealing idols and cash from the family's artifacts. Varun takes sanctuary at Pakhi's home after killing Dev and a police officer, but he stays behind to look after her. Pakhi becomes friendly with him and discovers one more leaf on the tree.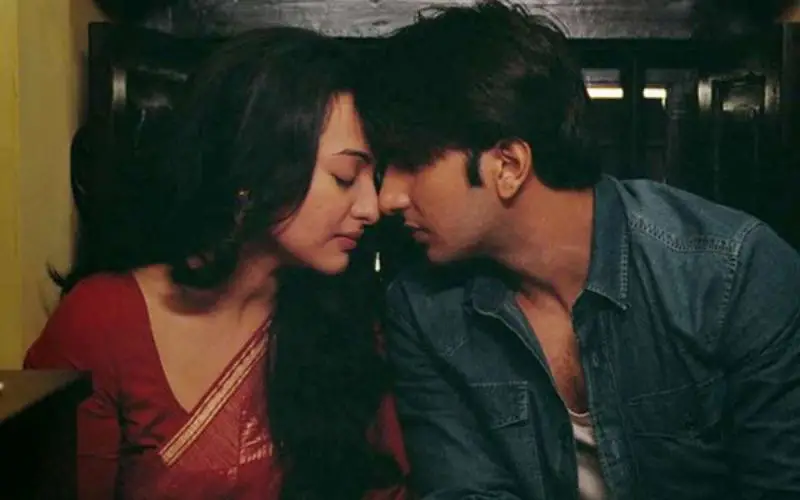 ...
9. Bulbbul
The film Bulbbul is a horror story. It shows the folk culture of Bengal. The film shows Bengal's architecture. Sudip, a rural physician, is sought out by Bulbbul to investigate a man's death that has been linked to the chudail. The mentally handicapped twin of Indranil, Mahendra, asks something unusual of Bulbbul. Satya has suspicions after Sudip checks Bulbbul's feet during his visit. Bulbbul is beaten and raped by Indranil when he becomes convinced that she has emotions for Satya. However, she returns determined to fight back against injustice. Bulbbul is revealed to be the chudail by Satya, who also ignites the forest to make her identity known.
10. Parineeta
The film Parineeta is a musical-romance film between Lalita Roy, Girish, and Shekhar Roy. The film shows the Bengal architecture of ancient times. The film is based on a novel by Sarat Chandra Chattopadhyay, named Parineeta. The term Parineeta means espoused. The portrayal of this film's characters' build, architecture, costumes, and landscapes signifies the Bengali culture. Specific Bengals' cultural practices are also shown in the film. The film is about a Bhadralok meaning, a gentleman who is a progressive man from upper-caste and pre-colonial Bengal. The film also shows the traditional dhunuchi Bengali dance from a scene of Durga puja. The lanes of Kolkata bring out the essence of Bengal.