Bollywood has been filming several genres of films. One such is the life of married couples and their uncertain livelihood. Several incidents lead the couple to separate for their good. Here is the list of films about divorce. These films portray the reason and aftermath of divorced couples.
1. Thappad
The film Thappad is about Vikram Sabharwal and Amrita Sandhu who are a happily married couple. He slaps her wife in front of everyone when his promotion is canceled because he was angry. He let it out on her. He does not want to take responsibility for his actions. Now she files for divorce. Unless he consents to a divorce by mutual decision. She was pregnant at that time. She files for domestic violence. Gujral and Vikram agree to separate. But he later understands his mistake and apologizes to Amrita. He also expresses regret to Netra and Sunita, the Sabharwals' maid, whose husbands had harmed them.
...
The film We Are Family is about a book publisher named Maya. She is divorced. She has three kids. But she does not like it when her ex-husband's girlfriend joins their family. She interferes with the children. A lot of chaos is created after several incidents. She finds out that she is suffering from cervical cancer. She now wants her husband's ex-girlfriend to take care of their children after she dies. She then leaves her career. Also moves in with her children. Maya becomes ill and Shreya takes good care of the children. They become a family. Now Maya dies and Shreya becomes their stepmother who loves them very much.
3. Neerja
The film Neerja is based on a real incident of a hijacked plane. It is about an air hostess who saved most of the passengers and crew members. Neerja always wanted to be an air hostess. Previously she was a model. She is unhappy with her arranged marriage. Because she gave less dowry and lacked household working skills. She left and got a job at Pan Am Airways. The plane starts from Bombay and lands in Karachi. Four terrorists there, hijack the plane. She gives priority to saving others. She gets shot and dies. The terrorists are killed. She is awarded with the Ashoka Chakra.
...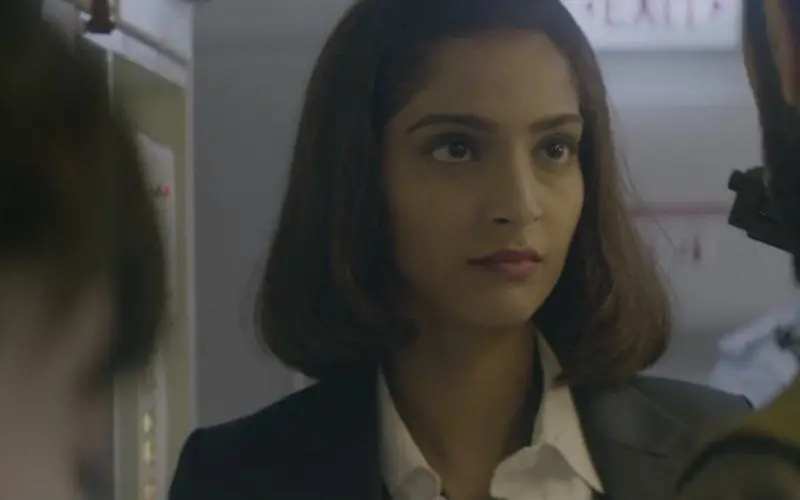 4. Nikaah
The film Nikaah is about the concept Nikaah by B.R. Chopra is a sociological commentary on the misapplication of the divorce regulations of sharia in Indian Muslim society. Haider and Nilofar get married, and Haider goes on to become a renowned poet and magazine editor. After being married, Nilofar discovers that Wasim is a workaholic who picks conflicts over little things. Wasim does not show up for their first wedding anniversary, so Nilofar divorces him by reciting Talaq three times. Nilofar is offered a position with Haider's magazine. The parents of Haider and Nilofar approve of their marriage. Nilofar declines Haider's offer of divorce through Talaq and opts to stay with him instead.
...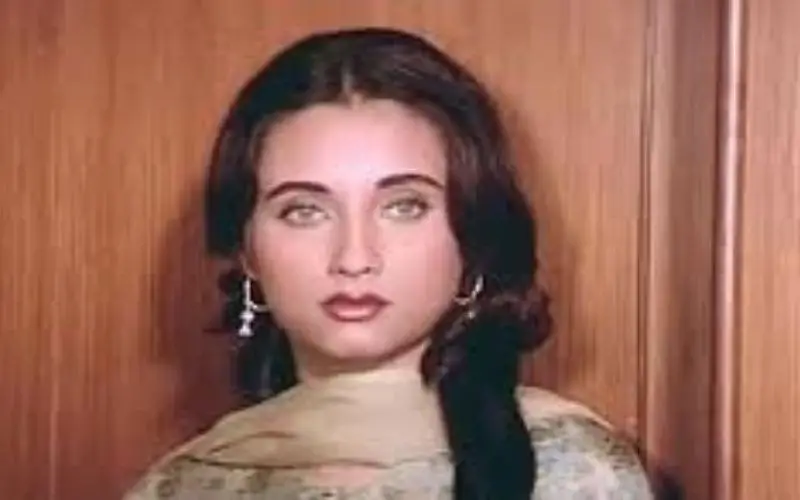 5. De De Pyar De
The film De De Pyar De is about Ayesha Khurana who is young and twenty-six years old and Ashish Mehra is fifty years old NRI businessman. They start dating. They come to a committed relationship. They talk about their age difference. Now, he takes her to meet his family in Manali. He tells a lie about her that she is his secretary because this has irritated Ishika. Manju and Ayesha are not good together. But he comes to be Ishita's future in-laws as Manju's brother. He requests Atul to let Ishika and Rishi's marriage after Ayesha leaves for London. Manju visits her in London to request a second chance after they come to know that they cannot live without each other.
...
6. Ijaazat
The film Ijaazat is about Mahender. He meets Sudha's father figure. He asks him to perform an engagement with her. So, he marries her. But he comes closer to Maya. Also, he wants to forget her to have a good married life. Maya moves before he comes. Though the husband and wife try their best to bring her home. Later, she writes him a letter talking about how she wants to break the marriage and stop any sort of contact with him. Maya rides a motorbike. She suffers after her scarf becomes wrapped in a motorcycle's back tire. When her new husband arrives to take her, Sudha is very sad. She begs for his forgiveness. Mahender begs her to leave him.
...
7. Decoupled
The film Decoupled is about a writer and his wife. They celebrate a party when they announce their divorce to all the people present there. In this case, during the party, all the people come to know about their bad and absurd relationship from their behavior. The fight continues and, in the end, everything becomes silenced. They understand that their marriage is dead. They, after separating understand each other's importance.
...
8. Jalsa
The film Jalsa is about Maya Menon Maya Menon is an Indian actress who belongs to the >> Read More... . She is a Television journalist. She has a good career. She lives with her mother and son named Ayush. She unintentionally strikes a young girl one night. Then she also leaves the scene. To protect herself, Rukhsana comes to know about the incident. Thus, she buries the case. Jalsa leads viewers on a quest to learn the truth about a crime that Maya, her lover, her boss, and the journalist looking into confusing case.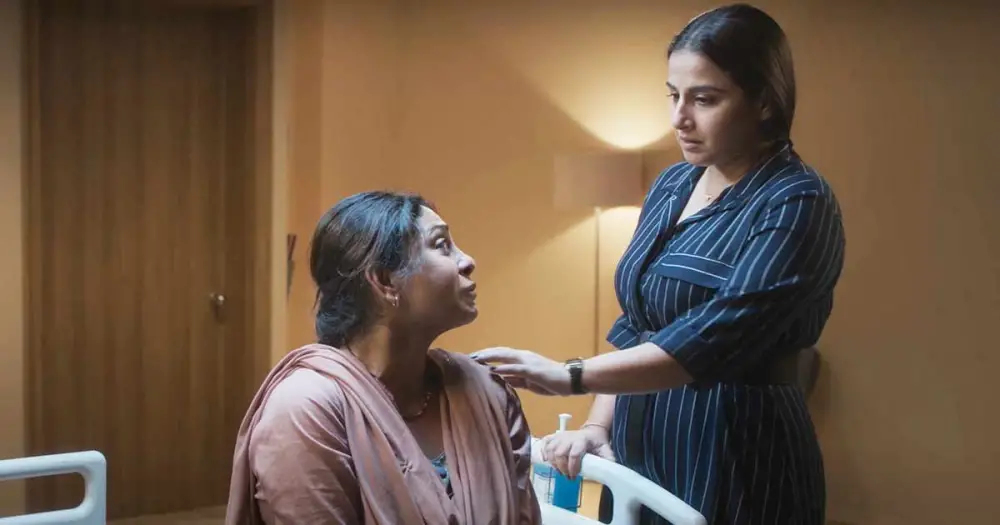 ...
9. Aandhi
The film Aandhi is about Aarti Devi. She is the drunk daughter of a politician She is saved by J.K. He is a hotel manager. They reconnect years later when she has become a successful politician. They feel close though they live separately. But she is reluctant to say this. Aarti tells to the public and voters that she abandoned her husband and family to serve the people of this country. When the other party sets a rally to mock her. She receives J.K.'s help. She wins the election and leads a happily-ever-after life.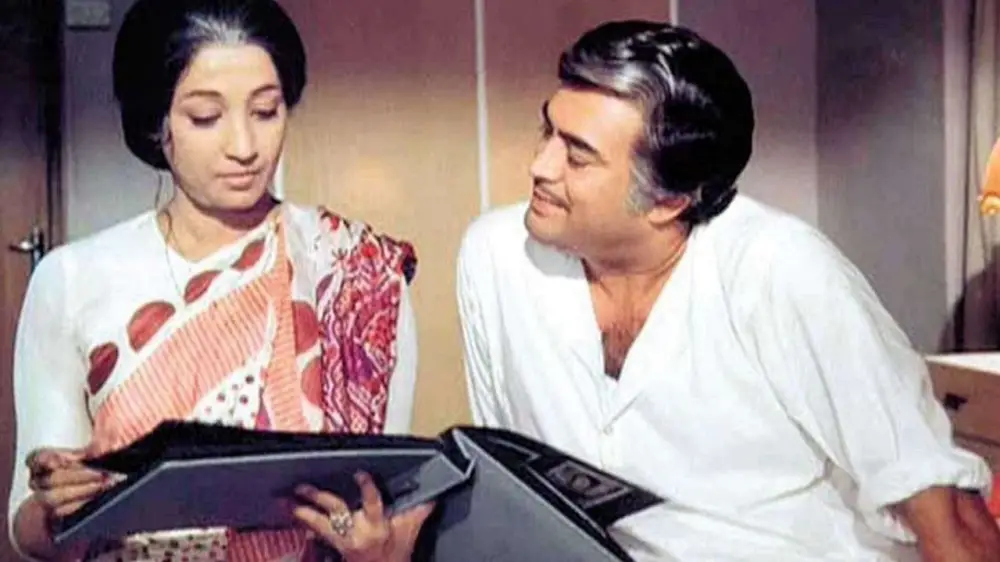 The film Chalte Chalte is about Raj Mathur and Priya Chopra. They are two friends. They meet in a vehicle accident. Now they fall in love. Priya discovers she is in love with Raj when it is time for them to move ways. They are married. Now they shift to Mumbai. But he is having financial problems. Now she asks for money from her ex-fiance. For this, he blames her for betrayal. She is waiting for Raj when he gets home. Now they fight till the end. Raj remembers his promise during their marriage. He sends her his charm to remind her of his existence. They keep arguing till the end.