1. Shah Rukh Khan Shah Rukh Khan or also known as SRK is a prominent >> Read More... & Salman Khan Salman Khan is a very famous Indian actor and a pr >> Read More...
The famous Khan's, were believed to be the best friends till 2007, well this all started from 's Birthday bash where events took an unfortunate face, and the actors ended their friendship. SRK apologized to Salman Khan on Koffee with Karan, but Salman didn't like the way it was made public. Though the Khan's rivalry SRK reportedly attended Arpita's wedding to give her blessing, they still don't eye each other till date.
...
2. Aishwarya Rai Bachchan Aishwarya Rai Bachchan is a popular Indian actress >> Read More... & Rani Mukerji Rani Mukerji is one of the most celebrated Indian >> Read More...
These two gorgeous Bollywood Divas were one's friend's things changed when Ash replaced Rani Mukerji in the movie ' Chalte Chalte Click to look into! >> Read More... ' with SRK and Rani also dated Abhishek for a while before the relationship of Ash and Abhi. These were the two main reasons for their fight.
...
3. Kareena Kapoor Khan Kareena Kapoor is a super hit actress working in I >> Read More... & Priyanka Chopra Born on 18 July 1982, Priyanka Chopra is an establ >> Read More...
...
These Internationally Known actresses have performed together a lot of times in different movies and shows, but they are also famous for expressing their thoughts about other people and didn't leave each other too in this process. The different dominant view of these actresses was the reason for the clash.
4. Karan Johar Karan Johar is one among the top ten celebrities i >> Read More... & Ram Gopal Varma Ram Gopal Varma is a famed Indian film director an >> Read More...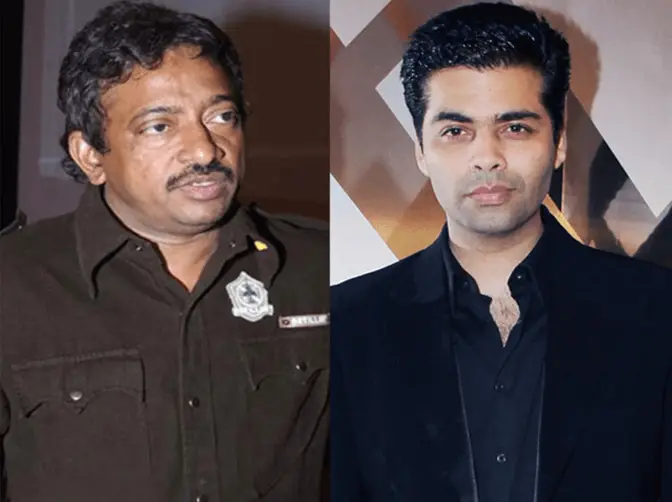 RGV and Karan Johar are one of the famously known directors of B-town, but with a twist, their love for each other is so high that they can't spare any movie, TV show or appearance in public without commenting or without being sarcastic to each other.
5. Aishwarya Rai Bachchan &
Miss Universe and Miss World pageant winners entered the film industry together. Sushmita being Miss Universe was instantly offered a movie. Similarly Aishwarya received movie offer too but due to the starting their careers together in 1994 and the difference between the crowns was the reason of the rivalry.
6. Bipasha Basu Bipasha Basu, born in January 7,1979 in Delhi, is >> Read More... and Kareena Kapoor Khan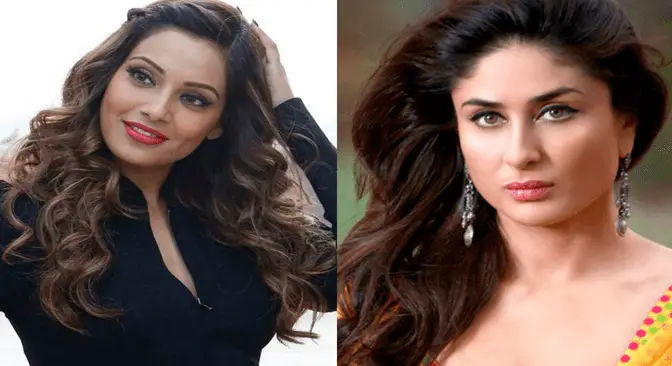 Kareena is known for her classiness, but she loves to tell her views about another actress too. During the shooting of Ajnabee, the two actresses were quite uncomfortable with each other's presence, and Kareena also reportedly called Bipasha 'kaali billi' and that her ex- boyfriend John had no facial expression and the catfight continued.
7. Deepika Padukone Deepika Padukone is an Indian actress and model. S >> Read More... & Anushka Sharma Born in an army family to Col. Ajay Kumar and Ashi >> Read More...
The main reason for their enmity is due to Ranveer Singh Ranveer Singh Bhavnani is an Indian movie actor wh >> Read More... who has dated Anushka for quite some time and ditched her over Deepika. Well, no one likes their ex-boyfriend's new girlfriend.
8. Ranbir Kapoor Ranbir Kapoor is a noted Indian film actor. He was >> Read More... & Sonam Kapoor Sonam Kapoor, Daughter of Anil Kapoor and model Su >> Read More...
These new bees in B-town got into a fight due to Deepika being one of the Sonam's closest friend and Ranbir's ex. Sonam has made many public comments on Ranbir for this. Hence an unwanted cold war exists between these celebrities.
9. Deepika Padukone & Katrina Kaif
Deepika was Katrina's good friend, but not every tale has a good ending. Katrina and Ranbir first met on Deepika's birthday party but with the unfortunate change of events led to Ranbir ditching Deepika over Katrina.
10. Shah Rukh Khan & Aamir Khan Aamir Khan or Mohammed Aamir Hussain Khan is Bolly >> Read More...
Their enmity isn't a new story. It comes from back in 1996 where Rangeela and DDLJ, both got nominated for best actor and both the movies were first offered to Aamir Khan first but he refused to act in DDLJ and chose to act in Rangeela but DDLJ won the award which according to Aamir wasn't fair enough, and he refused to attend any award after that.