Our favourite Bollywood superstars attained fame for their positive roles in their films. Apart from playing positive characters, B-town superstars also played some challenging negative roles in their respective films which we don't see them doing often. So we got the list of B-town stars who also won the award for their performance in the negative role.
1. Shah Rukh Khan Shah Rukh Khan or also known as SRK is a prominent >> Read More... -
...
We all have seen King Khan Shah Rukh Khan doing roles such as romantic hero, action hero, superhero, comedy hero and moreover SRK in his Bollywood career also played villain character in the film Anjaam and Darr. He bagged Filmfare Award for his incredible performance in a Negative role in the movie Anjaam.
2. -
...
Khiladi Kumar is a versatile actor. We have seen him doing films from every genre, and all the characters he played, he has done justice to it. Akshay played the villain in the suspense drama film Ajnabee. His performance in a negative role in the movie Ajnabee made him bag Filmfare Award in a Negative role.
3. Ajay Devgan Ajay Devgn is an Indian film actor. He is perhaps >> Read More... -
...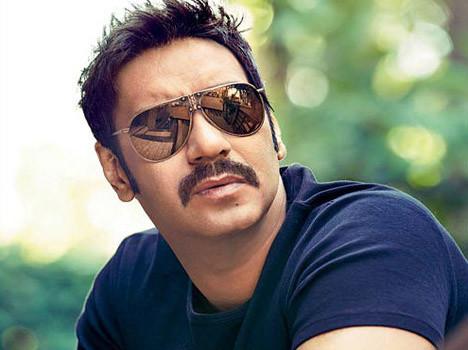 Ajay Devgan is one of the established actors in Bollywood. He is well-known for doing serious-type roles. In his Bollywood career, Ajay got to play a negative character in the film Dewangee. His role in the film Dewangee has won accolades and awards for his incredible performance.
4. Riteish Deshmukh Riteish Deshmukh is the son of a politician, late >> Read More... -
...
Comedian star Riteish Deshmukh is noted for doing comedy genre films. But moving out of his comedy roles, Ritesh took up the challenging role of playing a psycho killer in the super hit film Ek Villain Click to look into! >> Read More... . His performance in the movie made him win the Filmfare.
...
5. Paresh Rawal The Padma Shri award winner who shot to fame with >> Read More... -
...
Yet another talented and comedy actor Paresh Rawal also got the opportunity to play the villain role in the film Sir. His incredible acting in the film has made him grab the Filmfare trophy.
6. -
...
Pataudi Khan Saif is one of the famous Bollywood stars. Saif in his acting career span has done many films which gave him fame. He played a negative shade character in the film Omkara, and his excellent performance in the movie made him win the Filmfare Award.
7. Mithun Chakraborty When we talk about the few legends in the Indian f >> Read More... -
Iconic dancing star Mithun Chakraborty is the most famous Hindi actor. He has done some incredible films in his acting career. He is the three times winner of National Award. He bagged the Filmfare trophy for his performance in a negative role for the film Jallaad.
8. Ashutosh Rana A versatile actor, Ashutosh has worked in Indian f >> Read More... -
Ashutosh Rana is well-known for playing a negative character in Bollywood movies. He is the two-time winner of the Filmfare trophy for the films Dushman and Sangharsh. He won consecutively two Filmfare Awards in the category of best villain.
9. Nana Patekar Nana Patekar is a popular Indian actor who was bor >> Read More... -
Acclaimed actor Nana Patekar is also a two-time holder of Filmfare trophies in the category of negative character for the films Angaar and Apaharan. Nana is a talented actor in Bollywood. His excellent acting skills made him bag prestigious trophies like National Film Awards The National Film Awards gets presented every year >> Read More... and the Filmfare.
10. Suniel Shetty Suniel Shetty, a renowned Bollywood actor, was bo >> Read More... -
Talented actor Suniel Shetty has done several films in his Bollywood career. He is a versatile artist as he played characters in a comic, action, romantic and villain roles. His performance in the negative role in the film Dhadkan made him win Filmfare trophy in the category of best villain.