1. Kareena Kapoor and Shahid Kapoor Shahid Kapoor also identifies as the name Shahid K >> Read More...
The two dated for almost three years and what they had was no less than a fairy-tale romance. They never gave any hits while they were a couple, but their chemistry in ' Jab We Met Click to look into! >> Read More... ' left us wanting for more. They broke up during the shoot of this movie and unfortunately, never worked together again.
...
2. John Abraham Like some of our sexy stars, John Abraham has had >> Read More... and Bipasha Basu Bipasha Basu, born in January 7,1979 in Delhi, is >> Read More...
This handsome hunk and the Bengali beauty gave us couple goals for about a decade and then split, leaving the fans shocked. They were never seen acknowledging each other's presence, let alone starring in a movie together.
...
3. Salman Khan Salman Khan is a very famous Indian actor and a pr >> Read More... and Aishwarya Rai
...
This was one of the ugliest Bollywood break-ups of all times with no window left for friendship. Although, we loved them on and off screen, this couple never made it to their happy ending. But they sure left us with a blockbuster ' Hum Dil De Chuke Sanam Click to look into! >> Read More... ,' never to be seen again in a movie together.
4. Aishwarya Rai and Vivek Oberoi Vivek Anand Oberoi's birth was on 3rd Septembe >> Read More...
Vivek Oberoi made it to the top on Salman's hate-list when he started going out with Aishwarya Rai. The couple's relationship did not last for long, and neither did their movie career together. Much like their relationship, their only movie together- 'Kyun! Ho Gaya Na', did not do wonders for them.
5. Karishma Kapoor and Abhishek Bachchan Abhishek Bachchan, or Abhishek Srivastava, is a ve >> Read More...
Though not very popular as an on-screen couple, the two were on the verge of getting married back in the day. Rumors have it that Karishma's mother did not want them to get married due to Abhishek's drowning career and that is when the two broke off. The two families have not seen eye to eye since then, let alone work together.
6. and Rekha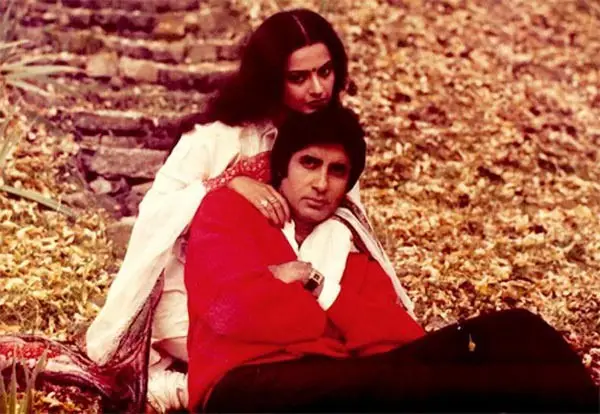 Their love story was ironically similar to their last movie together 'Silsila', after which Big B fell head over heels for Jaya Bachchan Born on 9th April 1948 Jaya Bachchan is an Indian >> Read More... breaking Rekha's heart. Till date, their love story is considered to be one of the most iconic love stories' in Bollywood.
7. and Shilpa Shetty A model turned actress, producer, entrepreneur and >> Read More...
This couple sizzled the screen with their hot chemistry, and their break-up drew a lot of media attention after Shilpa, in an interview, claimed that Akki used her. They were last seen in Dharmesh Darshan's ' Dhadkan Click to look into! >> Read More... '. They only shared the screen once more in the Season Finale of Big Boss which Shilpa was hosting.
8. Akshay Kumar and Raveena Tandon Raveena Tandon is an Indian film actress who is kn >> Read More...
Their Jodi was one of the most loved Jodi of all times. They were in a relationship for about three years after which the two broke up since one of them had commitment issues. The two were never seen together sharing the Big screen again.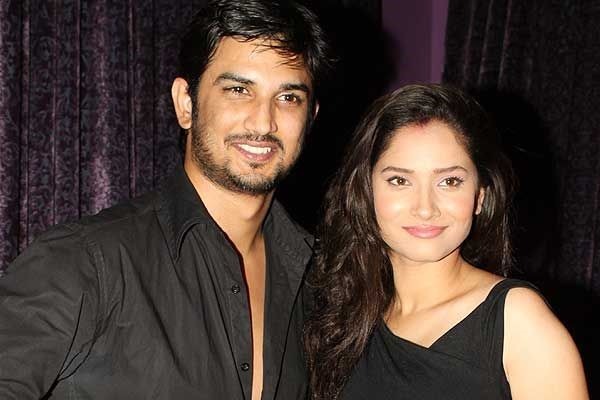 Their romance started on the television show they were working on together, and slowly the two fell madly in love. Sushant got successful in his Bollywood career, and eventually the couple parted ways. They have never worked together, either because Ankita never got a chance in Bollywood or because of their ugly break-up.
10. Priyanka Chopra Born on 18 July 1982, Priyanka Chopra is an establ >> Read More... and Harman Baweja Born on 13 November 1980, Harman Baweja is the son >> Read More...
The two were dating before Harman joined and eventually, failed in the industry. They were the B-town hot topic when Baweja made his debut with ' Love Story 2050 Click to look into! >> Read More... ' They worked together again in 'What's your Rashee', after which their love story failed the test of times, and so did Harman's Bollywood career.