Bollywood often depends on star power rather than an actor's abilities for a movie's success. But when the makers decide to go with actors solely based on acting talents, the film turns out to be extraordinary. Many actors have given brilliant performances in roles that no one expected them to do. Some unconventional casting choices have proved to be the best choices ever. Today, we look at some of the best casting choices in Bollywood movies.
The makers took a significant risk by casting Sushant in the titular role of the former captain of the men's Indian cricket team. Sushant wasn't known for leading high-budget films, and this movie was a biopic, so the casting had to be perfect. But it was one of the best performances of 2016. Sushant successfully portrayed Dhoni with all his persona and calm on screen. The movie also became a massive hit at the box office, grossing over Rs 200 crores.
...
2. Entire Cast (Gangs Of Wasseypur)
Gangs of Wasseypur has given us some of Bollywood's most iconic and memorable performances. Every member was perfectly cast in their roles and gave us brilliant performances. The film introduced us to gems like Richa Chaddha, Jaideep Ahlawat Jaideep Ahlawat is an Indian film actor. He was bo >> Read More... , Rajkummar Rao Raj Kumar Yadav, also known as Rajkummar Rao, star >> Read More... , and Nawazuddin Siddique and featured one of the best performances by veteran Manoj Bajpayee Born on 23 April 1969, Manoj Bajpai is first a Bol >> Read More... . This film is flawless, and we would not change one thing about it.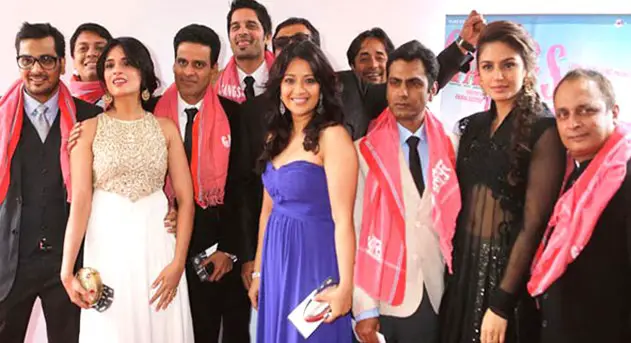 Before doing Black, Rani only featured in romantic comedies, like Hum Tum Click to look into! >> Read More... , Kuch Kuch Hota Hai, Saathiya, and others. But Black saw her in a completely different role as Michelle, a blind and deaf girl. Rani completely shut down her critics and gave a career-best performance in Black. Her portrayal of Michelle remains as outstanding as ever. Her performance is one of the best Bollywood has ever seen, and we can't imagine anyone else in the role.
...
Priyanka Chopra is a well-established name today, not only in Bollywood but in Hollywood too. One of her finest performances in Bollywood was in the film Barfi where she played Jhilmil, an autistic girl. Priyanka portrayed the difficult role with much ease. Director Anurag Basu felt he made a mistake casting Priyanka in the role of Jhilmil, but we are sure his doubts got resolved as the filming ended.
...
5. (Paa)
Despite being present in the industry for over five decades, Big B still manages to surprise the audience. He did the same in the film Paa with his role as Auro, a 12-year-old suffering from a rare genetic condition, Progeria.  Amitabh spent 5 hours every day in the makeup chair for the role. No actor other than Big B would have given such an outstanding performance, for which he also won the National Film Award for Best Actor.   
...
Vidya Balan gave a performance that would be talked about in the years to come in The Dirty Picture. The movie is said to be loosely inspired by the life of South actress and dancer Silk Smitha Silk Smitha is an unforgettable personality in the >> Read More... . Director Milan Luthria was adamant about casting Vidya for the role, and after seeing her performance, we know the reason. Vidya was initially reluctant about signing the film, but when she did, she gave one of her best performances in the role.
...
Baburao Ganpatrao Apte remains one of the funniest and most iconic characters in Bollywood, and a significant reason for that is Paresh Rawal's legendary performance. The makers played a masterstroke when they cast Rawal in the movie. The Hera Pheri films remain comedy classics till today, and Rawal shines in his role and makes the viewers laugh at every scene. His character remains the highlight of the movies, and the audience loves to watch him again and again.
...
One of the best casting decisions of recent years, Farhan Akhtar's casting in Bhaag Milkha Bhaag paid off hugely. Farhan performed phenomenally as the Flying Sikh of India, which earned him much praise and accolades. To prepare for the role, Farhan went through a rigorous training and workout routine. The movie is one of the best biopics ever, and Farhan's performance remains as memorable as ever.
...
9. Sridevi (Sadma)
Sadma remains as poignant and emotional as ever when it was in 1983. Sridevi played the role of Nehalata, suffering from amnesia, which regresses her to a childlike state.  Sridevi was new to Bollywood then, but the decision to cast her was the best, as she gave a brilliant performance and did full justice to the role. It remains one of her best performances ever.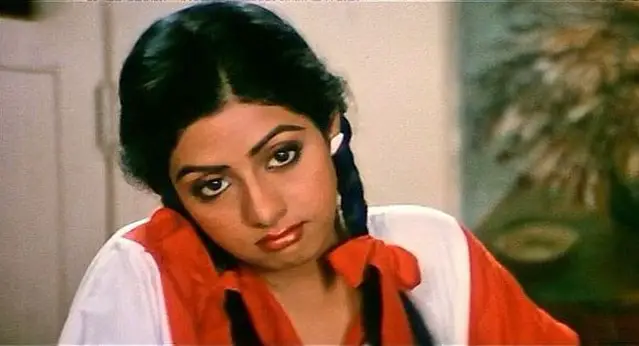 10. Rajkummar Rao (Shahid)
Rajkummar Rao has been giving great performances since the start of his career, and he is yet to give a bad performance. Director Hansal Mehta knew his potential and cast him in Shahid; a biopic of Shahid Azmi. Rajkummar gives one of the best performances in his role of Shahid, a former militant turned criminal lawyer. The film is one of the best biopics of the last decade, and Rajkummar won the National Film Award for Best Actor for his brilliant performance.