We have seen that many Hollywood actors decided to turn director. Few of them have also been successful. But this phenomenon is rare in Bollywood. After spending a few years in front of the camera, the actors also want to try what they can do if they are behind the camera. Only a few actors think of wearing the director's cap. Some of them tasted success, and some did not. Given is the list of actors or actresses who decided to take the directorial venture.
1. Ajay Devgan Ajay Devgn is an Indian film actor. He is perhaps >> Read More... - ' U Me Aur Hum Click to look into! >> Read More... '
...
Ajay Devgan is known for his acting skills and chiseled looks. He is a talented actor and competed against the Khan's in the industry. He also decided to turn director in 2008 with his rom-com. And he never thought of being a director again. His new venture " Shivaay Click to look into! >> Read More... " is creating quite a hype and is ready for a Diwali release.
2. Naseeruddin Shah Naseeruddin Shah is an experimental actor and asso >> Read More... - 'Yun Hota Toh Kya Hota: What If?'
...
Naseeruddin Shah is one of the most amazing actors in Bollywood who has given us movies like 'A Wednesday!". The actor also turned director in 2006 but failed miserably and never looked back.
3. Aamir Khan Aamir Khan or Mohammed Aamir Hussain Khan is Bolly >> Read More... - ' Taare Zameen Par Click to look into! >> Read More... '
...
The actor is well known for his acting skills and with a movie like "Taare Zameen Par" he proved that he is an outstanding director as well. His first directorial venture was a big hit and gave much parental advice to the parents whose child is dyslexic.
4. Rohit Roy Born on 5th April, 1968, Rohit Roy is an extremely >> Read More... - ' Dus Kahaniyaan Click to look into! >> Read More... '
The television actor surprised many when he decided to turn to the director's seat. He got a chance to direct Naseeruddin Shah and Shabana Azmi Shabana Azmi is a film actress of Indian origin an >> Read More... for his segment "Rice Plate". He was applauded for his venture.
5. Nandita Das Nandita Das is an actress and director extremely p >> Read More... - ' Firaaq Click to look into! >> Read More... '
Nandita Das's film is based upon the 2002 Gujarat massacre, with veteran actors like Naseeruddin Shah, Paresh Rawal The Padma Shri award winner who shot to fame with >> Read More... and Deepti Naval Deepti Naval belongs to India. She is an actress, >> Read More... . The film featured in many international festivals. Well, Nandita proved that she is a good actress and a great director.
6. Pankaj Kapur Pankaj Kapur is a prominent Indian actor and direc >> Read More... - ' Mausam Click to look into! >> Read More... '
The film directed by Panjak Kapur with main lead as Shahid Kapoor Shahid Kapoor also identifies as the name Shahid K >> Read More... could not work wonders at the box-office and failed miserably. The father-son jodi's magic sadly didn't work on-screen.
7. Anupam Kher Anupam Kher is a very popular actor, director, and >> Read More... - 'Om Jai Jagadish'
Some of you might remember the name of the movie, but only a few know that this was the directorial debut for Anupam Kher. The movie could not do so well for his career. But we all are happy to see Anupam Kher still acting.
8. Rishi Kapoor Rishi Kapoor is an actor born in the prominent Kap >> Read More... - 'Aa Ab Laut Chalen'
The actor was a charmer in his days, and he still is. But the actor's decision to turn director was definitely not a good one. His movie flopped at the box-office.
9. Abhishek Kapoor Abhishek Kapoor is a prominent Indian film actor-t >> Read More... - ' Rock On!! Click to look into! >> Read More... '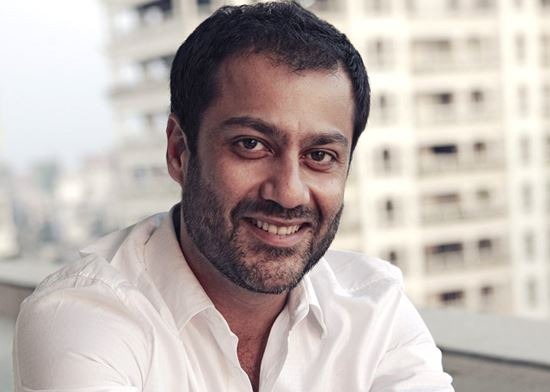 Abhishek Kapoor was not able to establish himself as an actor, but he did show his talent as an astounding director. The movie was applauded and the sequel of the movie will release in 2016.
10. Pooja Bhatt This chubby star of Bollywood had a different styl >> Read More... - 'Paap'
The actress is the daughter of Mahesh Bhatt Filmmaker Mahesh Bhatt created a niche for himself >> Read More... . Her acting career couldn't flourish, so she decided to turn into a director. She is known for her bold performances either on-camera or off-camera. ' Jism 2 Click to look into! >> Read More... ' and 'Dhoka' were some of the other movies directed by the actress.