1. Sunil Grover Sunil Grover is a stand-up comedian and a talented >> Read More...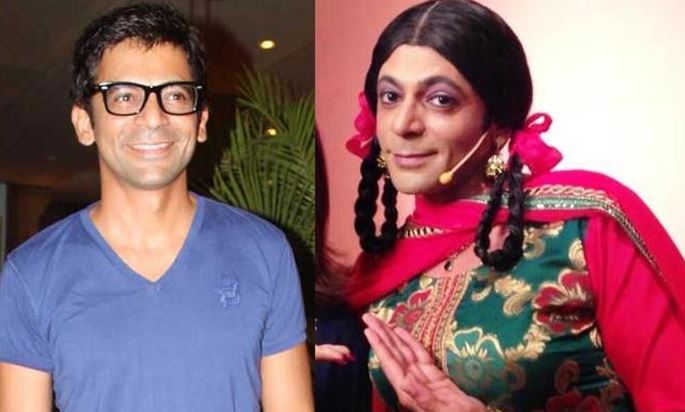 A.k.a Gutthi, the actor shot to fame with his famous character in comedian Kapil Sharma Kapil Sharma was born in a small town of Amritsa >> Read More... ' s Comedy Nights With Kapil. His feminine character immediately won hearts and Gutthi became a household name. Sunil then wanted to explore green pastures, which seemed fair enough. But controversy broke out as he wanted to take along with him, his character. The channel objected to the same citing the character to be their creative property. Grover had to drop Gutthi with the channel but it opened the gates for a larger debate about "who owns a character".
...
2. Upasana Singh Upasana Singh was born on June 29, 1975 and was ma >> Read More...
Another actor from the same show who suffered a much publicised exit was Upasana Singh. The actress stayed back when all the other actors moved with Kapil to another channel. Unfortunately for Upasana the show that she took up instead of her former show turned out to be less than ideal. She claimed she was not paid her dues and there was no creative liberty given to her. She made amends with Kapil and has now been roped in for the new show hosted by the comedian.
...
3. Shilpa Shinde Shilpa Shinde is a prevalent Hindi TV performing a >> Read More...
...
This exit was ultra-controversial and received more than its share of publicity. The lovable Angoori Bhabhi from '', complained of non-payment of dues and mental torture by her producers. The producers on the other hand claimed that the actress kept throwing tantrums at the set and ordered her own dresses despite there being a fashion designer for the show present on set among other things. What followed was a round of mud-slinging and allegations.
4. Amar Upadhyay Amar Upadhyay had started out as a small-time Indi >> Read More...
Amar played Mihir Virani in the popular Ekta Kapoor Ekta Kapoor; a legendry producer in Indian TV and >> Read More... serial ''. The actor immediately won over many fans. His popularity gained him a role in Bollywood. To pursue his career on the big screen Amar decided to quit the show. His departure from the show was very dramatic and was mourned by viewers. His fans wrote letters to the producer asking him to return to the show. A failure at films and a loyal telly following forced Amar to return to the show.
5. Kushal Tandon Kushal Tandon is a famous Indian model and Hindi s >> Read More...
The reality show Bigg Boss Bigg Boss Tamil is the Tamil language version of t >> Read More... has never been void of controversies. One such controversy was the mid-week eviction of Kushal Tandon. Kushal was evicted by Bigg Boss on charges of violent behavior. The eviction was particularly in news because fans believed that the makers of the show were biased as there were similar allegations by Kushal against another fellow contestant a week before his own eviction. His claims were brushed aside, and audiences believed that it was because of favouritism.
6. Karan Singh Grover Karan Singh Grover is a famous Indian actor who is >> Read More...
Before he became Bipasha Basu Bipasha Basu, born in January 7,1979 in Delhi, is >> Read More... 's husband, Karan Singh Grover was infamous for his infidelities and tantrums. On the sets of his show, ' Qubool Hai Qubool Hai is an Indian TV opera soap regarding th >> Read More... ', the producers complained of his unprofessional behavior again and again. His ways didn't really change and the producers had to show him the door.
7. Sonarika Bhadoria Sonarika Bhadoria is a TV actress. She was born on >> Read More...
TV's Parvati, Sonarika, bid adieu to her debut show because of what her producers allege, her tantrums and unprofessional conduct. She was soon sacked from the show and Mouni Roy Mouni was born on 28th September 1985 in Cooch Beh >> Read More... was signed to play her part.
8. Drashti Dhami Drashti Dhami is a Bollywood model and television >> Read More...
Drashti started hosting '', along with Ranvir Shorey Intro: Ranvir Shorey is a popular Indian movies ac >> Read More... . She was however found to be lacking spontaneity and the humour required to be a host. Her journey on the show ended in merely 3 weeks.
9. Giaa Manek Giaa Manek is an Indian TV actress, born on Febru >> Read More...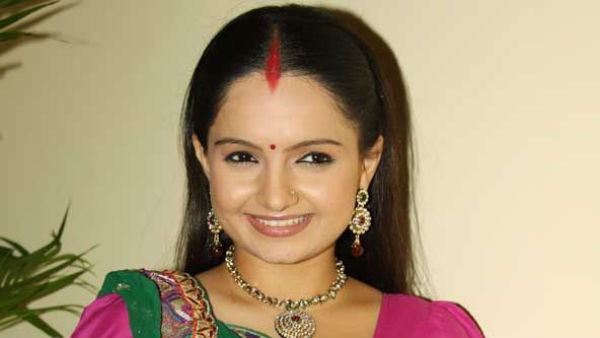 After being the face for Gopi Bahu, Giaa had to exit ' Saath Nibhaana Saathiya Saath Nibhana Saathiya is a popular Hindi daily so >> Read More... ' because she took up a reality dancing show. The producers pled that her taking up that show with a competition network is against the interest of the channel and she can only opt for it if she decides to quit her present show.
10. Parth Samthaan Parth Samthaan was born on 11th March 1991 is Pune >> Read More...
This teen sensation seems to be controversy's favourite child. Among a lot of his controversies was the reason for his leaving his popular show with MTV. Among the reasons speculated was the legal tussle between him and his director, who he accused of molesting him. The actor lodged a formal complaint and subsequently had issues shooting for the show. Owing to all the drama he left the show, and announced the same on his Twitter account.