1.
"Change is the nature of life but the challenge is the future of life. So challenge the changes. Never change the challenges." - Amitabh Bachchan
The timeless actor's quote on his profile, on the webpage of Madame Tussauds Wax Museum, New York Click to look into! >> Read More... . It's truly said that when you advise someone you are actually sharing your experience. Amitabh Bachchan is one of the legends in matters of actors who really mastered acting. As he says the challenge is the future, he means it. Talk about movies like Paa, Piku, Cheeni Kum Click to look into! >> Read More... . He never changed the challenging roles, rather absorbed his own self into it.
...
2. Priyanka Chopra Born on 18 July 1982, Priyanka Chopra is an establ >> Read More...
"Why should a woman have to pick between global domination and having the love of her life? " - Priyanka Chopra
...
Priyanka Chopra is known as of Bollywood. She has gained recognition in Hollywood without losing out on her Bollywood glam. She has done movies with her as the leading lady or without a male actor at all. She has her own music label and has a history of collaboration with singer Will.i.am and rapper Pitbull. With a hit US TV series Quantico, where she is the leading lady, this woman is conquering the world at continuum. Often asked by the Indian media about her love life and will she slow down once she settles, she questions the rationality of the media minds. Obviously, she is hinting that she is not going to stop whatever happens. She won't compromise, nor do we want her to.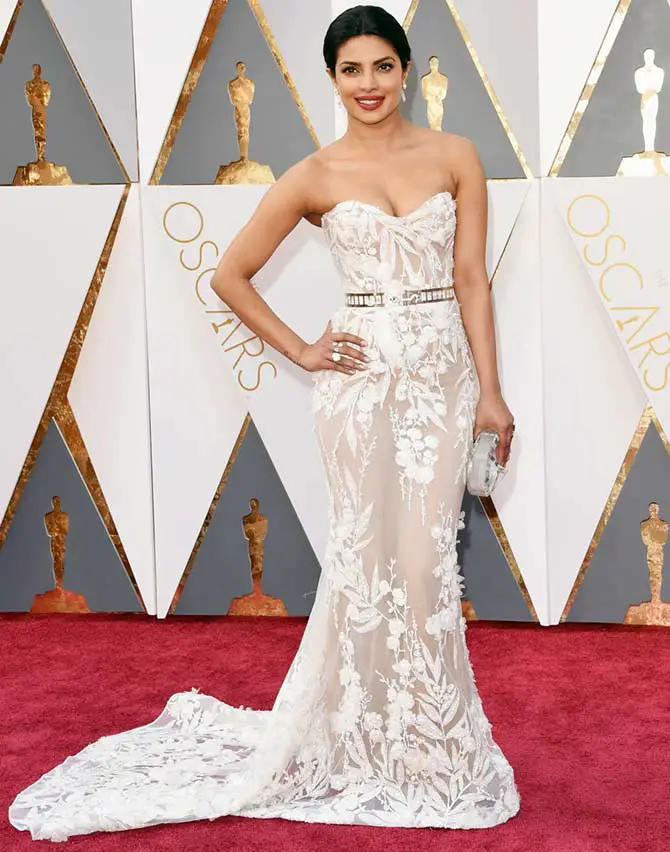 ...
3. Ranbir Kapoor Ranbir Kapoor is a noted Indian film actor. He was >> Read More...
"I'm quite detached from failure and success. Once a shooting is done, i kind of close that chapter in my life - Ranbir Kapoor
The Kapoor family star believes in sheer hard work. He gave it his best, be it Rockstar, Barfi, or Rocket Singh: Salesman of the Year. To him, success is giving his best no matter what the outcome is. Hence, he is always looking forward in life. As one of his dialogues in ' Yeh Jawaani Hai Deewani Click to look into! >> Read More... ' says, "Me udna chahta hu, daudna chahta hu, girna bi chahta hu, par rukna nahi chahta".
...
4. Anushka Sharma Born in an army family to Col. Ajay Kumar and Ashi >> Read More...
...
"The way you see is the way I am." - Anushka Sharma
The bubbly actress has always been in controversy. Be it her lips' surgery or Virat Kohli Virat is counted amongst the very best players, th >> Read More... . While giving an interview to the Indian Express, she expressed her core belief of being honest. With nothing to hide and the freedom to be oneself, is what makes her distinguished as an actress.
...
5. Shah Rukh Khan Shah Rukh Khan or also known as SRK is a prominent >> Read More...
...
"Whenever I start feeling too arrogant about myself, I always take a trip to the U.S. The immigration guys kick the stardom out of me." - Shah Rukh Khan
The U.S. immigration controversy was a big hit to India. King Khan who is revered, respected and loved was not treated well by the U.S. immigration staff according to him. King Khan who is a straight forward man, voices out his anguish about the same. He talks about how he has attained milestones in Bollywood and is still belittled when it comes to his religion which has nothing to do with it whatsoever.
6. Aamir Khan Aamir Khan or Mohammed Aamir Hussain Khan is Bolly >> Read More...
"I'm raising my voice as a citizen of the country. I don't want to enter politics." - Aamir Khan
The irony that was going around due to a fragment was taken out from the actor's interview was amusing. He spoke about India can get intolerant at times, which completely infuriated some people and generated hatred towards him. He was even asked to go back to Pakistan when the fact is that India is his homeland. Assertive as he is, he defended himself by highlighting this fact. Instead of labeling him with names even we cannot define ourselves.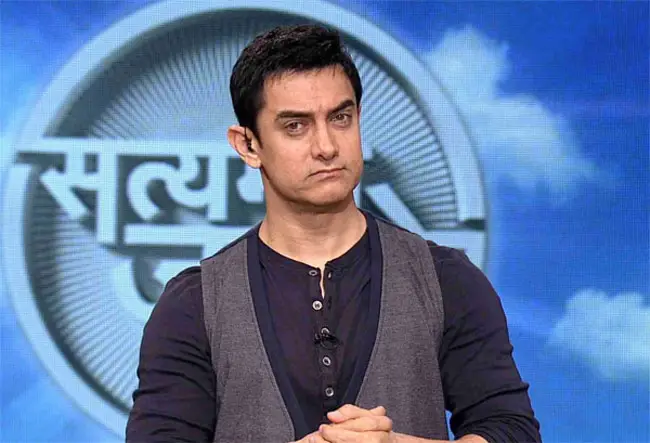 7. Irrfan Khan Irrfan Khan is a noted Bollywood actor who started >> Read More...
"For me, acting is becoming naked in front of people. That's a feeling i always get when I'm acting or auditioning. - Irrfan Khan
Constantly showcasing his abilities in the movies he has done till date. He is one, the fearless actor who can take up any role and blend it with his character. It's a message to all the actors out there, to get rid of your inhibitions while acting.
8. Vidya Balan Vidya Balan is an award winning Bollywood actress >> Read More...
"I think a woman should be wholesome, voluptuous and sizzling" - Vidya Balan
She's proving it, by her live example. Vidya Balan is a hit actress who has delivered praiseworthy performances despite the fact that she has been size 0. Constantly criticized for not being fashionable and quirky, she has always been inspiring by being herself. This is her message for the woman out there. Her movies are the evidence.
9.
"No one has got close enough to use or abuse me, and even if they did, I wouldn't get too emotional about it. The only thing I ever get emotional about is my family. I am kind to everyone but I trust no one. That keeps me from getting hurt." - Akshay Kumar
You will hardly hear about Akshay Kumar in controversies. The actor is known to keep to himself is a complete family man. He avoids bonding much with the insiders in his industry because he likes to focus on his work and then go back to his family. Through his life, he also shows us how to be on the safer side and yet be good. Does nobody any harm, does it?
10. Ranveer Singh Ranveer Singh Bhavnani is an Indian movie actor wh >> Read More...
"I've learnt that you should never take people seriously whether they praise you or trash you". – Ranveer Singh
Being in the industry he is, this young actor has equipped himself with the tips and tricks reached the level of proficiency. Known to be hyper active, he really doesn't care what people feel about him, be it good or bad!