With the recent death of famous daily soap actress Pratyuksha Banerjee, the rumor mill of the entertainment industry is running wild. There have been many cases in past where the celebs died at a very young age. Let's have a look.
1) Silk Smitha Silk Smitha is an unforgettable personality in the >> Read More...
Do you remember the erotic movie " The Dirty Picture Click to look into! >> Read More... " starring Vidya Balan Vidya Balan is an award winning Bollywood actress >> Read More... . Well, it was based on the life of Silk Smitha only. Gifted with good acting skills and sex appeal, she carved out her own name in the film industry. However, all this ended in a tragic way at the age of thirty-five, when she was found dead in her Chennai apartment. She is said to have committed suicide however, the topic of her death is still an unsolved mystery.
...
2) Jiah Khan Jiah Khan was a British-American actress, singer >> Read More...
We all saw her in Nishabd, Ghajini, Houseful and appreciated her for heracting and looks. She ended her life when she was of just 25 years. Initial, evidences all suggested that it was suicide however, her mother has accused Jiah's boyfriend responsible for her death.
...
3) Divya Bharti Divya Bharti was an Indian film actress and model, >> Read More...
...
One of the finest actresses of her time, Divya Bharti was found dead and drenched in blood in front of her apartment building at the age of nineteen. It is said that she fell from the window of her fifth floor apartment but whether it was an accident, suicide or murder is still a mystery for all.
4) Priya Rajvansh Priya Rajvansh was born in 1937, and her original >> Read More...
...
The "Heer Ranjha" and "Hanste Zakhm" fame died a tragic death. She was murdered in her apartment under mysterious circumstances. Although the truth later came out that she was murdered by her husband Chetan's sons for property. Her apartment in which she was murdered is said to be haunted.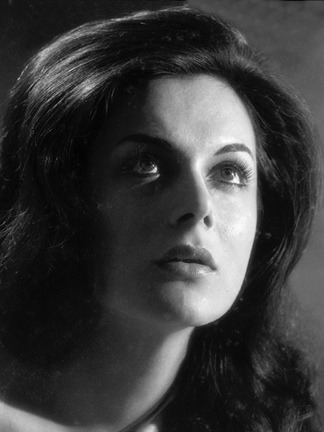 ...
5) Kunal Singh
Kunal Singh's death in 2008 became a cause for lot of speculations. It appeared that he has committed suicide after he was found hanging from a ceiling in his Mumbai apartment; however, there were signs of suspicious bruising on his body which told an entirely different tale. He died at the age of thirty.
...
6) Parveen Babi The actress who changed the face of Bollywood and >> Read More...
...
She was one of the top heroines of the 1970's and early 1980's. So, when she was found dead in her own apartment, rumors started flying about whether it was a natural death, suicide or had someone killed her. It was her society's secretary that informed the police that she had not collected milk and newspaper from her doorstep from three days and what ultimately came to light was really tragic and shocking.
7) Viveka Babajee The stunning Mauritian model Viveka Babajee had be >> Read More...
She committed suicide by hanging herself in her sixth floor flat in Bandra. However, what were the causes that pushed her to take such an extreme step is still a matter of debate. Some say that it was her break-up with boyfriend Gautam whereas others say that all the failure that she was encountering in her career acted as the last straw.
8) Nafisa Joseph Nafisa Joseph was a model and MTV video jockey. Sh >> Read More...
Nafisa Joseph was an Indian model and MTV video jockey. She was living a blissful and content life and was about to get married to her fiancé with whom she was irrevocably in love with. However, her entire world came crashing down when she found out that Gautam was already married. This drove her to commit suicide. She was 26 years old then.
9) Kuljeet Randhawa Kuljeet Randhawa was a model and an actress in Hin >> Read More...
The former Gladrags model appeared in a number of T.V series. She hanged herself at her apartment in Juhu and stated in her suicide note that she wasn't able to deal with the pressures in life and therefore, taking such a drastic step.
10) Pratyuksha Banerjee
Pratyuksha Banerjee became a household name few years back when she played the role of Anandi in BalikaVadhu and there was no turning back after that. We saw her in different roles in different T.V shows. She committed suicide on 1st April, 2016 and the reasons for her death are still unknown to us.