The actress and model rose to fame in the industry due to her connection with Salman Khan Salman Khan is a very famous Indian actor and a pr >> Read More... , but when people started to notice her, they found her exceptionally pretty and even though almost all of her fans agree that she just cannot act, they also agree that it is hard to come across someone as pretty as her. Moreover, she is also a wonderful dancer and maintains a body that is more like a dream. Today we will be talking about a few facts about the actress.
1. Her Supposed Debut
...
Katrina has been moving around a lot all her family and had barely spent any time in India when she started to look for work in Bollywood. We know she debuted with 'Boom', but it could have been ' Saaya Click to look into! >> Read More... ', a project by Mahesh Bhatt Filmmaker Mahesh Bhatt created a niche for himself >> Read More... . However, as the actress could not speak Hindi at all in those times, she had to be dropped.
2. Money Matters
...
In Forbes India, she was the only woman who was featured in the top 10 list of 2013. Celebrity 100 is a list they release yearly that ranks entertainers on the basis of their popularity and the money that they earn. Katrina was one of the top 10 entertainers and her earning was estimated to be Rs. 66 crores annually back then.
3. Her South Indian Fees
...
The actress has not just been a part of Bollywood films, but has also appeared in South Indian films. One of these films was called 'Malliswari', which released in 2004. For this film, Katrina charged 75 lakh rupees, which was back then the highest that any heroine had ever been paid in the South Indian film industry.
4. Her Family
...
belongs to a family that was settled in Britain. Her father is a brit businessman but has Kashmiri traces in him. She also has a brother and six sisters, of which one made her Hollywood debut with Dr. Cabbie, a film by Salman Khan. Another one of her sisters was caught in dirty controversies when an MMS of her emerged on the net.
...
5. Her Original Name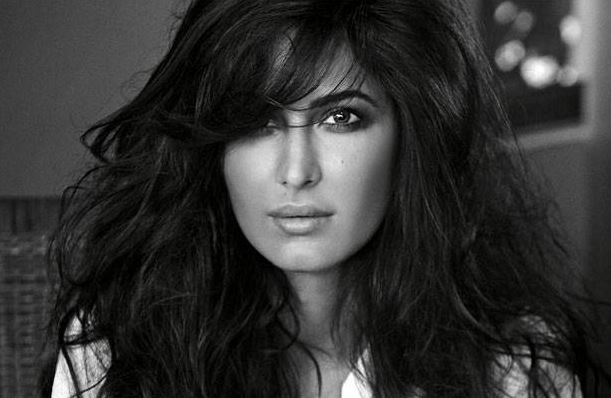 ...
Katrina's full name is not actually Katrina Kaif. It is actually Katrina Turquotte, which had to be changed because it is so hard to pronounce. Ayesha Shroff, who was producing Katrina's first film Boom, decided to change it to something more acceptable. They pondered upon Kazi, which had religious undertones, so it was rejected and finally, they settled with Kaif.
6. Her Childhood
...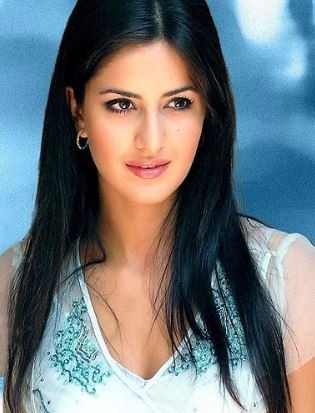 Katrina has been moving and traveling a lot since her childhood. First born in Hong Kong, the actress then moved to Hawaii, where she lived until her early teens. After this, they moved to England, and then a few years later to Mumbai. Among the countries she has traveled include Poland, Belgium, Japan, Switzerland, France, China and some European countries. She obviously could not attend regular schools while moving around so much, so her mother home schooled her, taking the help of courses available through correspondence.
7. Her Discovery
The actress started to model at a very young age, when she was in London itself. There, as she was walking the ramp of London Fashion Week, Kaizad Gustad Kaizad Gustad is a prominent Indian writer and fil >> Read More... , who was the filmmaker behind Boom, discovered her and offered her his film Boom, which went on to become her debut film, although it was not much of a success when it released in 2003.
8. Her Beliefs
The actress is said to be an extreme believer of God, to the extent of being superstitious. Before the release of each of her films, she visits Ajmer for the Dargah Sharif, Mount Mary Church in Mumbai and the Siddhivinayak Temple. She is also active in the charitable trust that her mother runs, called the Relief Projects India, where they collectively work for the girls that are abandoned by their family and against female infanticide.
9. The Acceptance
Katrina and Salman Khan had been together for quite a while before they broke up. Katrina had always denied the relationship, until 2011, when she finally admitted to being in a relationship with the actor who in reality is the reason behind her success. She admitted to him being her first ever serious relationship.
10. For the Society
It has skipped the notice of a lot of people, but all of her fans know that she has a music album which she released with the Oscar Award winning composer ' A R Rahman A.R.Rahman is a Legendary Music Composer, prominen >> Read More... ' in 2010, when the two wanted to collect money in order to build a school for the children of Madurai.
11. Her Citizenship
The actress has earned a lot of money due to her worn in the fashion industry and the cinema, but she does not have any property here in India. Even the apartment she lives in, is rented. Although she does own properties, but they are in England. She has lived in India for years, but is actually here on a Visa, employment Visa to be exact, as she is legally a citizen of Britain.
12. Her Reaction on Being Criticized for Boom
Boom was a huge flop, and was considered a B-grade movie. When Katrina found herself surrounded by criticism, she clarified that she had until then been living in England, where Bikinis and intimate scenes on screen was not that big a deal. However, she later realized that the first film of an actor forms their first impression, and Boom was really not the kind of expression she wanted to make.
13. Her Work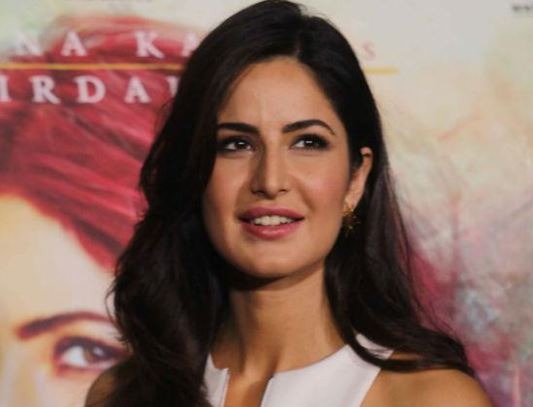 Katrina Kaif has been a part of more than 21 movies till date, and of all of them, she has been cast opposite in maximum number of films, almost all of which were successful. Also, it is not just Hindi films that the actress has been a part of. She has also appeared in a Malayalam film with ' Mammootty Muhammed Kutty Ismail Paniparambil is the original >> Read More... ', who is a huge Malayali superstar and two films for the Telugu cinema.
14. Her Achievements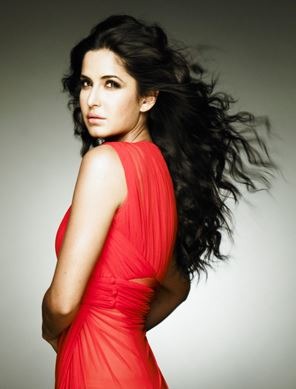 The actress is missing from all popular social networking sites, stating that she is an extremely private person, but she is still popular enough to be the only Bollywood celebrity to have their very own Barbie doll. In total, she has won more than 23 awards in her acting career.
15. Her Need for Truth
The actress knows her worth, and has been known to charge 5 crore rupees for an endorsement. At the same time, she remains very careful with the products she endorses and makes sure that the ones she chooses always deliver what they promise. In the years 2011 and 2013, she also became the most searched Indian celebrity, where she beat the likes of Salman Khan.
16. Her Favorites
The actress is extremely fond of the band Coldplay, Radiohead and Muse. Her favorite actors are and while her favorite actresses are Madhuri Dixit Madhuri Dixit is not just known as the also a smil >> Read More... and Kajol Devgan Born on 5th August 1974, Kajol was the heartthrob >> Read More... . She also loves to paint and as reported by Aamir Khan Aamir Khan or Mohammed Aamir Hussain Khan is Bolly >> Read More... , is also a great chess player.
17. Her Dislikes
The actress is often fondly called Kat, as a short form of her name Katrina. However, the actress confessed in an interview that she hates being called by the name and does not know who coined the name for her. She, like many other people, also does not like the dark and is afraid of it.
18. Her Expensive Tastes
In the first part of the movie series 'Welcome', the actress is seen wearing a silver dress. This dress is worth 2 lakh rupees and was gifted to her by Emilio Pucci, a fashion designer from Italy who is considered to be at par with brands like Gucci. Her favorite cuisine also matches her English upbringing, which is Yorkshire Pudding.
19. It's A Small World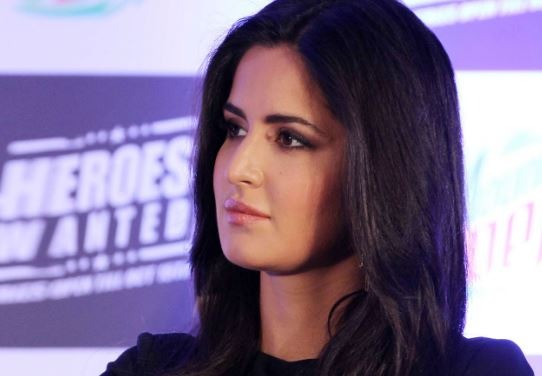 Isabel Kaif Isabel Kaif is a talented and inspired young actre >> Read More... , one of the most controversial Kaif sisters, studied acting at an institute in New York Click to look into! >> Read More... , called the Lee Strasberg Theatre and Film Institute. Coincidentally, it is also the institute where Ranbir Kapoor Ranbir Kapoor is a noted Indian film actor. He was >> Read More... , her most recent ex-boyfriend studied acting from.
20. The Film She Did Not Do
After her pairing with Ranbir had been a big hit in the film " Ajab Prem Ki Ghazab Kahani Click to look into! >> Read More... ", Anurag Basu Anurag Basu is a jack of all trade Indian film/tel >> Read More... wanted to cast her with Ranbir Kapoor in his film Barfi. He wanted her to do the role that ' Ileana D Cruz Ileana D'Cruz made her debut in Telugu film "Devad >> Read More... ' did, but for some unknown reasons, things did not work out and Ileana was finalized for the role. It turns to have worked in Anurag's favour anyway, since his film went on to become India's official entry into the Oscars and he got both fame and name like never before.