Kareena Kapoor Khan Kareena Kapoor is a super hit actress working in I >> Read More... has been a part of the film industry for a long time now. She has been through several phases, several relationships and although her film choices and the characters she plays are not too inspiring, sometimes what she does in her real life is a little inspiring. The actress in on her way to motherhood after having married and become his begum a few years back.
Today we will talk about 20 facts about the actress.
1. Working Through Her Pregnancy
...
The actress proved to be quite an inspiration when she stated that she will continue to work in her pregnancy and after it. The actress not only went through with it, but has been gracefully walking ramps and doing advertisements. She was inspired by her own sister, Karisma Kapoor Karisma Kapoor is a well known face from the famil >> Read More... , who was also working during her pregnancy, although she was not half as busy. The actress had appeared in an advertisement in the eighth month of her pregnancy.
2. She Is Proud of her Choices
...
When a person is as famous as Kareena Kapoor Khan is, it is obvious for them to hurt people in the process of moving ahead in their lives. Kareena too has made several choices and given statements that have hurt people. However, she does not regret any of it as whatever she did was what she believed suited her. Even though she has always worked with same group of directors, she thinks it is because they are the people who believe in her.
...
3. Her Plastic Surgery
The actress used to look like a bubbly, chubby girl in the initial days of her career. However, it all changed when the actress decided to go for plastic surgery, where she got her jaw bone and lips augmented. This did not work too well, as it just left her looking much older than her real age. Although now, since it has been so long, people have accepted her.
...
4. The Damsel in Distress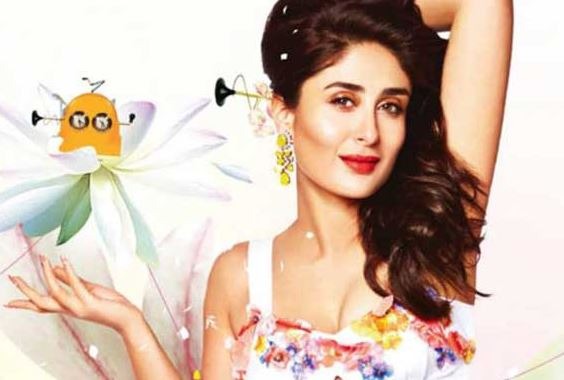 ...
Recently, the account that the actress uses to film her income tax returns online got hacked. This hacker went ahead and paid her income tax for the quarter, but changed her password, making it impossible for her accountant to access the account. A complaint was filed with the cyber cell reporting the same.
5. Her Part in Kaho Na Pyaar Hai
...
The actress was supposed to be a part of ' Hrithik Roshan Hrithik Roshan with his unimaginable dance moves i >> Read More... 's debut film Kaho Na Pyaar Hai. She was supposed to play the role that was eventually bagged by Amisha Patel. In fact, she had even shot for a few scenes for the film, a few of which were added the final product that we see today.
...
6. Kareena the Server
When the actress was shooting for the television show Jai Jawan, the actress went ahead and served food to the army men from a buffet that had actually been organized for her. She served them rice, among other food items and gave out laddoos which the army men gladly accepted. The actress also clicked pictures with them and gave her autographs.
7. Kareena in Bhansali's Next
Sanjay Leela Bhansali Born on 24th February 1963, Sanjay Leela Bhansali >> Read More... has been extremely successful as far as his last film, Bajirao Mastani Click to look into! >> Read More... is considered. His next film, 'Gustakhiyan', is supposed to be a biopic of Amrita Pritam Amrita Pritam was born in the year 1919, on 31st o >> Read More... , who was a poet. Deepika Padukone Deepika Padukone is an Indian actress and model. S >> Read More... and Priyanka Chopra Born on 18 July 1982, Priyanka Chopra is an establ >> Read More... , who were the first choices of the film have not committed to anything, so Bhansali met Kareena and things seem to be moving towards something concrete. She will be seen opposite Irrfan Khan Irrfan Khan is a noted Bollywood actor who started >> Read More... , who will play her lover in the film.
8. Kareena in a 32 Kg Lehenga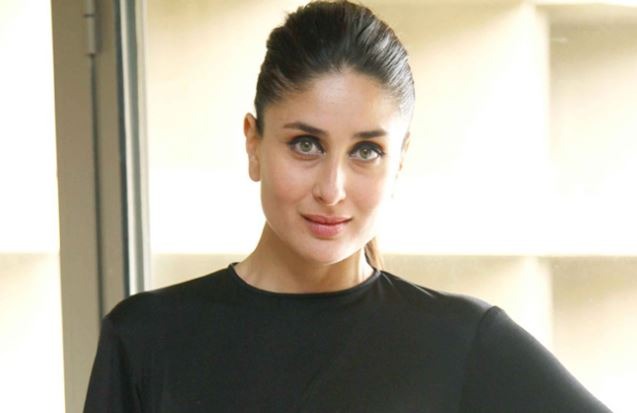 For her film Ki And Ka Click to look into! >> Read More... , the actress wore clothes that suited her role in the film. She wore suits and office wear that was leaning more towards power dressing. However, she is well aware that her fans love to see her in Indian wear, so for a song in the film, a lehenga was designed by specifically for her. This lehenga weighed 32 kgs.
9. A Pakistani Film
The actress was last seen in Ki And Ka and if reports are to be believed, she will next be seen in a Pakistani film, where she has a string role. The talks for this film have been going on for an extremely long time now and the actress is about to sign the contract, despite the fact that Pakistani actors have been banned from working in India.
10. Her Avatar For Ki And Ka
The actress was seen in the film Ki And Ka, wearing suits, pants and knee length skirts. This was the first time that Kareena had played the role of a corporate woman and the fact that it was so different from her previous roles was what make her take up the role, although its true purpose backfired due to insensitive handling of the subject.
11. Her Eagerness To Try Something New
The actress has been seen essaying several types of role, which includes romantic roles. She has also been seen showing off her dance moves, but it is very rare to see her actually doing action. The actress stated that she would love to do stunts in an action film, but knows that she does not have the fluidity that one must have in order to perform these roles.
12. She Wants To Work With New People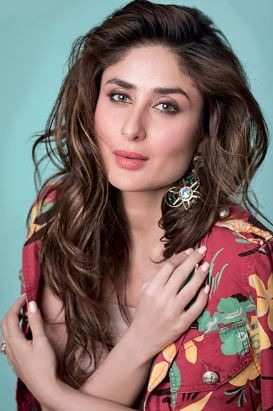 The actress has been seen working repeatedly with the same film makers. Now, she has stated that she is trying to work with new people as well, after having achieved great success with her film Bajrangi Bhaijaan Click to look into! >> Read More... , which received great opening in both Pakistan and India. She may be seen working with the Pakistani film maker, Shoaib Mansoor, who has made many critically acclaimed films in Pakistan.
13. The Response She Received For Mera Naam Mary
The actress has been a part of several films now, but for her item number in ' Brothers Click to look into! >> Read More... ', she received several compliments, including some from her sister, who said that she could not believe hot Kareena looks, even after marriage. She said that her husband and mother-in-law too like her glamorous roles and designer dresses more than roles like the one in Bajrangi Bhaijaan.
14. Kareena Leaves Section 84
Kareena was going to be a part of the film "Section 84", but has now chosen to walk out of it, as she is not happy with the final script and the dates were being pushed too much. The film is about section 84, which states that if a person who commits the crime is not of sound mental health while committing the crime, then the crime will not be considered an offense. It involved a girl, which would have been played by Kareena, who steps out of a mental asylum despite her schizophrenia and finds herself convicted for a crime.
15. Her Preference Of Individuality
The actress had done a wonderful job in Mary, the song she shot for Brothers. In an interview, Sidharth Malhotra Sidharth Malhotra is an Indian actor who was born >> Read More... stated that he wished there were a younger version of Kareena who he could date. In response Kareena stated that there will always be only one Kareena, as everyone should always be themselves and not try to be anyone else.
16. Kareena Replaced Anushka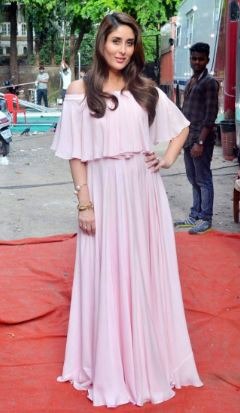 '' had written the script of the film Ki And Ka keeping Kareena and Arjun Kapoor Arjun Kapoor is a Bollywood star. He was born on 2 >> Read More... in mind, but things changed and Anushka Sharma Born in an army family to Col. Ajay Kumar and Ashi >> Read More... was about to play the role that Kareena did. However, ultimately, it was Kareena who got the role, which was great news for Arjun who has never been shy of expressing his admiration for Kareena and the massive crush he has had on her.
17. She Wants To Stay Away From Drama
When Shahid Kapoor was going to marry Mira Rajput Mira Rajput is the wife of the charming Bollywood >> Read More... , Kareena was asked how she felt about the marriage. Kareena stated that it was a marriage, not a soap opera. She further added that although she was not invited to the wedding, Saif and she are happy in Shahid's happiness and wish the best to him and his family.
18. Her Name
Today, the actress is making the Kapoor clan extremely proud with the mountains she is climbing in her career. She is almost always setting new trends and reaching newer heights. When she was about to be born, her mother Babita Kapoor Babita is a yesteryear actress who worked for a sh >> Read More... had been reading Anna Karenina Click to look into! >> Read More... , which is what inspired her name.
19. A Change Of Ambition
The actress was apparently extremely ambitious about her studies and had completed her 12th standard in commerce. Then she had taken admission in a law school, but dropped out as soon as talks of her joining the industry began.
20. The Films She Did Not Do
There are many roles that actors reject during their career. Kareena too rejected many roles, including Bride and Prejudice, Chennai Express Click to look into! >> Read More... and Ram Leela. The last two roles were then bagged by Deepika Padukone, and the films became huge hits.