1. Salman Khan Salman Khan is a very famous Indian actor and a pr >> Read More...
There's no surprise in having Salman Khan's name in this list, he is well known for his altruistic nature. Salman went out of his way to meet his 11-year-old fan from Pakistan. Abdul Basid, an 11 year old kid had developed jaundice after birth, due to further more complications he had to go through liver transplant. The boy had come to India for the transplant when Salman khan met him to show his gratitude for his little fan.
...
2.
A 100 year old named Bernandini D'souza, an Alzheimer patient didn't remember anything except Amitabh Bachchan. When this legendary actor came to know about her he arranged a meeting on his birthday. Amitabh celebrated his birthday with her; D'souza shouted his name and even danced with him.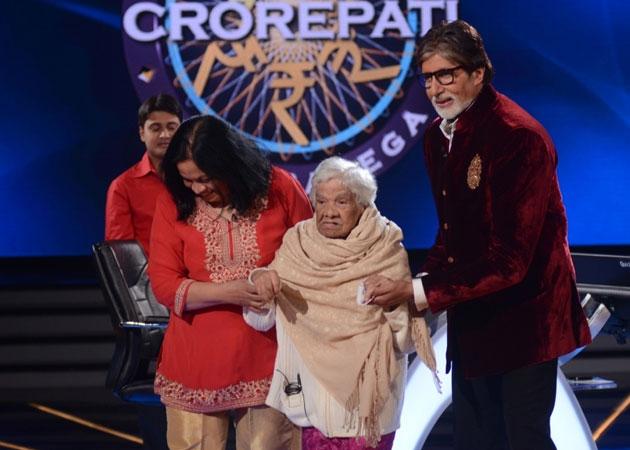 ...
3. Sanjay Dutt July 29, 1959, was the day when the two legends of >> Read More...
An auto-rickshaw driver, Sandeep Bacche is a huge Sanjay Dutt's fanatic. He abandoned wearing any footwear while the actor was in jail. Sandeep even went to get a glimpse of the star when he was released and got home. When the actor came to know about it he made sure to meet his fan.
...
4. Rajinikanth
Thaliva sure do have huge fan following and he also never miss a chance to show his gratitude to his fanatics. Agnes Santhanam is a heart patient. She was facing severe health-issue but had a wish to meet her favorite hero. Once she got to know that the actor is shooting nearby she decided to meet him. Actor was very generous and was really impressed by her strength.
...
5.  Sachin Tendulkar Born in Dadar in Mumbai, Sachin Ramesh Tendulkar i >> Read More...
...
The god of cricket has come across lots of crazy fans but one of the most eminent of them is Sudhir Chaudhary. Sudhir is a huge fan of Sachin and follows Indian team everywhere. When the legendary cricketer came to know about him, he invited his fan to lunch. Sachin also provides financial help to Sudhir if he wants to travel abroad for a match.
...
6.  Aamir Khan Aamir Khan or Mohammed Aamir Hussain Khan is Bolly >> Read More...
Nihal Bhatia is a teenager suffering from a rare genetic disorder, Progeria. Nihal thanked the actor for making the movie " Taare Zameen Par Click to look into! >> Read More... ," as it inspired him. The teenager expressed his thoughts through a Facebook post and when the actor came to know he arranged a meeting with his young fan.
...
7.  Mahendra Singh Dhoni Mahendra Singh Dhoni Ak MS Dhoni or Dhoni was born >> Read More...
In India, Cricket is not only considered as a sport, fanatics worship their favorite cricketer like gods. Ram Babu is a huge fan of Dhoni, he was suffering from dengue. When the cricketer came to know about his fan, he arranged a meeting with him and made sure he gets a proper treatment. Dhoni also sponsors for his travel and match ticket for all the matches of Indian cricket team, around the country.  
8. 
A young fanatic of Akshay kumar walked all the way from Haryana to Mumbai, to meet his idol. He walked for 42hrs, but unfortunately at that time Akshay wasn't in the city. The guy camped outside the star's building until he came back. When Akshay got the news about his fan after coming back to city, he came out and personally met his fan.
9. Priyanka Chopra Born on 18 July 1982, Priyanka Chopra is an establ >> Read More...
Saurabh Kant is a designer, artist and a huge fan of Priyanka Chopra. He painted a portrait of the actress with the minimalistic details. He gifted the painting, when he got to meet the star and Priyanka generously accepted his gift.
10.  Hrithik Roshan Hrithik Roshan with his unimaginable dance moves i >> Read More...
Jyoti Vishwakarma is a young and crazy fan of Hrithik from Kolkata. She adores the star so much that she has collected over ten thousand pictures of her favorite actor. Jyoti also have star's name tattooed on her hand. She was invited to a show where Hrithik surprised her. Jyoti was in tears after meeting her favorite star.