Movies present us with numerous kinds of actors; some are excellent with romance while some with action. But the toughest roles are of a psychic lover. And Bollywood has shown many epic psycho love stories which make awesome thrillers. So let us see here ten best actors who did justice to their roles.
1. Shah Rukh Khan Shah Rukh Khan or also known as SRK is a prominent >> Read More... – Darr Click to look into! >> Read More...
"Darr" is one of the finest thriller film made in Bollywood. Shah Rukh Khan's performance is the main thing which grabs the attention of the viewers. And a star was born after this movie; the crazy lover and his way of calling "Kkkkiran" are still famous until today.
...
2. Shah Rukh Khan - Anjaam
There is nothing which Shah Rukh Khan cannot do, from being one of the most romantic actors to being a villain, he can be anything and still be loved his fans. As he is a versatile actor and nothing can be more scary seeing him in the most psychotic roles.
...
3. Urmila Matondkar Urmila Matondkar is an Indian actress born on 4th >> Read More... – Pyaar Tune Kya Kiya
...
A love story gone wrong is the storyline of "Pyaar Tune Kya Kiya." It shows the crazy love of a girl, who is a simple but after falling in love, she loses herself. And she becomes crazy for someone who does not love her back, and finally she ends up in mental asylum.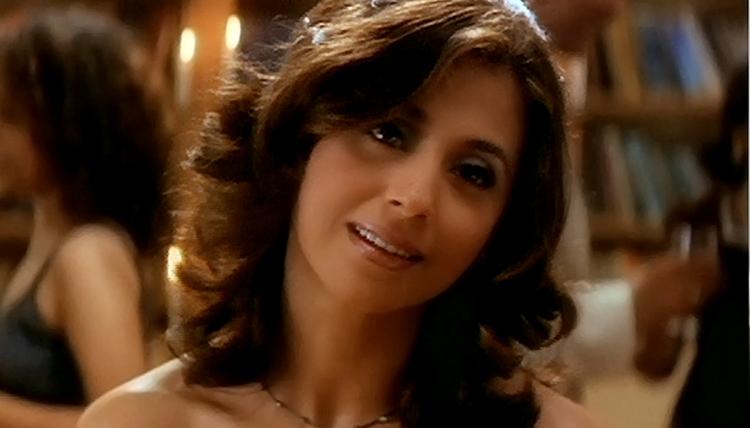 4. Kajol Devgan Born on 5th August 1974, Kajol was the heartthrob >> Read More... – Gupt Click to look into! >> Read More...
...
Kajol is a versatile actor; she is famous for her romantic roles as well as her bubbly nature. But in "Gupt" she was seen in a different character, as a psycho killer, whose affection is so deep that it leads to killing people. Kajol in negative acting gave us the chills.
...
5. Nana Patekar Nana Patekar is a popular Indian actor who was bor >> Read More... – Agni Sakshi
Nana Patekar is well-known for his real acting, his dialogue delivery, and superb presentation. He played a possessive husband in "Agni Sakshi" which made us believe that he can be anything and also a perfect villain.
...
6. Suniel Shetty Suniel Shetty, a renowned Bollywood actor, was bo >> Read More... – Dhadkan
...
Dhadkan is an epic romantic thriller film, whose music, acting, and everythingwas awesome. . Sunil Shetty's mad lover act is commendable, and he got lots of appreciation for it.
7. Priyanka Chopra Born on 18 July 1982, Priyanka Chopra is an establ >> Read More... – Aitraaz
The first ever Indian film which showed the assault of a man by a woman was performed by "Priyanka Chopra"and it was commendable. . She got applauded for her act of a rich spoilt and powerful woman.
8. Arbaaz Khan Born in a family that has strong ties in the film >> Read More... – Daraar
Arbaaz Khan is another great actor, who has given a good thriller like "Daraar." His psycho killer's performance was superb. And this will always be his best film until today.
9. Salman Khan Salman Khan is a very famous Indian actor and a pr >> Read More... – Tere Naam
Even though "Tere Naam" is one of Salman's biggest hits, he hated his character in the film. Because "Radhe" is a rebellious psycho person, and he assaulted the girl whom he loved, even though she said a " No Click to look into! >> Read More... ," he still followed her and forced himself upon her without her consent. It was later that, she also fell in love with him.
10. Riteish Deshmukh Riteish Deshmukh is the son of a politician, late >> Read More... – Ek Villain Click to look into! >> Read More...
Ritesh Deshmukh is a famous comic actor, who showed his versatility in "Ek Villain", when he got the chance to showcase his talent in a negative role. And it got the appraisal as nobody expected it from him.