Films have a personality where there are thin lines of professional and personal lives. As the famous charm that comes into the eyes of media- may it be a spouse, wife, son or daughter. Here are some personalities who keep their personal life away from media. The celebrity wife/husband want to live in their space; they are not under any press eye. Here are top 10 B-Town VIP's who are not spotted too much in the industry.
1. Rohit Shetty Rohit Shetty is a famous Director in Bollywood who >> Read More... and Maya More
Rohit love affairs are not much. The fans want to know about his married life. In 2005, Rohit and Maya got married. Many people do not know about Rohit Shetty's wife as she not into Bollywood Industry. Shetty's wife Maya More, who works at bank and always dedicates her life fully in family and at work. She is the women behind Rohit Shetty's success as a director. The couple has one son name, Ishaan Shetty.
...
2. Anurag Basu Anurag Basu is a jack of all trade Indian film/tel >> Read More... and Tani
The director, Anurag Basu found love with his wife Tani, while working with each other in the documentary film. The couple has daughters Ahana and Ishana. Anurag speaks about her that she is the women who handle and always handles him.
...
3. Rakeysh Omprakash Mehra Born on 7th July 1963, Rakeysh Omprakash Mehra is >> Read More... and P.S Bharathi
...
Bharathi is the editor and wife of Rakeysh Omprakash Mehra who is a film-maker and screenwriter. The duo has two children, Bhairavi and Vedant.
4. Rajkumar Hirani Rajkumar Hirani is one of the ace director, screen >> Read More... and Manjeet Lamba
...
Filmmaker of Bollywood, Rajkumar Hirani married to Manjeet, who is not familiar to the public, but everyone should know that she is an Air India pilot.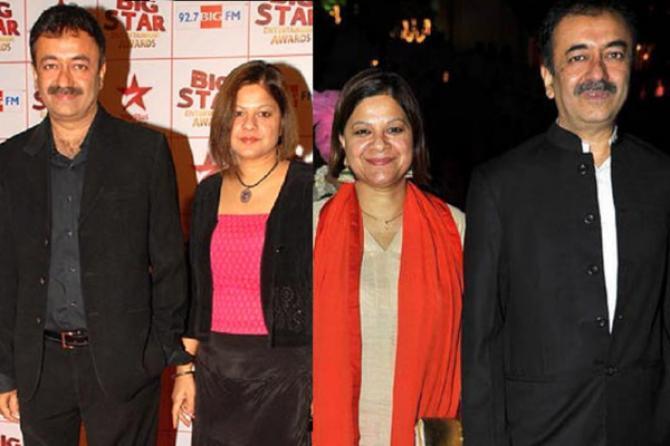 ...
5. Vikas Bahl Vikas Bahl (Born 1971) is an Indian film producer, >> Read More... and Richa Dubey
Richa is an interior designer who worked with Vikas in an advertising agency. Both of them were spotted on several occasions. Vikas says that Richa is extremely confident with herself and a very creative person. The couple has the same hobby for traveling.
...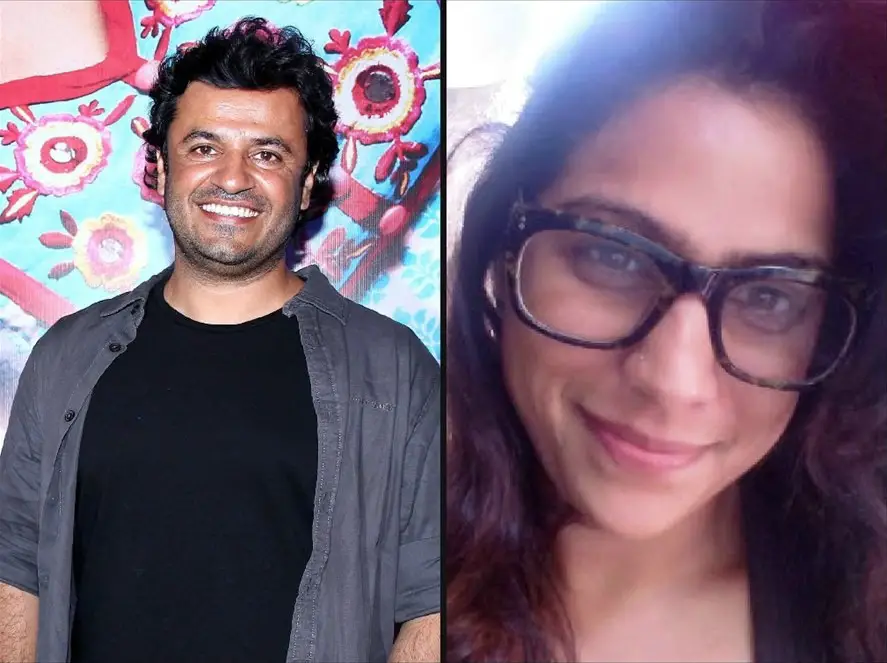 6. Mani Ratnam Mani Ratnam is an Indian filmmaker deeply rooted t >> Read More... and Suhasini Maniratnam Suhasini Maniratnam was born on 15th August 1961 i >> Read More...
...
South Indian actress Suhasini who works in Tamil industry. She is married to Mani Ratnam who had son Nandan in 1992. She is the national winner star in Telugu, Kannada, Malayalam, and Tamil.
7. Abhishek Kapoor Abhishek Kapoor is a prominent Indian film actor-t >> Read More... and Pragya Yadav Pragya Yadav, now Pragya Kapoor, was born on June >> Read More...
The movie Rock On director marries actress and model Pragya Yadav. Pragya filmed into Hawa Hawai, but her acting was unsuccessful to see more of movies like her husband, Abhishek Kapoor.
8. Dibakar Banerjee Dibakar Bannerjee is a director and screenwriter a >> Read More... and Richa Puranesh Richa Puranesh is a marketing executive with a bac >> Read More...
Dibakar is the National Award winner who tied knot with Richa Puranesh. Richa is the marketing executive of FMCG company. Dibakar's film Khosla Ka Ghosla which was a success and after that they settled in Mumbai along with their family members.
9. and Sunita
Gowariker is a famous film director for the movie Lagaan. Ashutosh is perfect in the field of direction, but even Sunita is a well-known producer from the movie What's Your Rashee and Indian Historic movie Jodha Akbar Jodha Akbar is a very popular epic historical tele >> Read More... .
10. Priyadarshan and Lissy
In 1990's Priyadarshan married a famous actress in Malayalam, Lissy. After 24 years of their marriage life, the director and the wife is meant to call quit in 2014.