The foundation of any movie is its story. It is the writer of a movie who gives birth to the idea of a movie. Let's salute the work of some of the most creative writers in this industry.
1.
He is considered to be one of the most renowned writers of Bollywood. In the starting of his career, he mostly worked with Javed Akhtar Javed Akhtar is an Indian poet, lyricist, film scr >> Read More... . In fact, the duo formed a script-writing team known as Salim-Javed. He tasted success for the first time with the script for the movie Andaz. Seeta Aur Geeta Seeta aur Geeta is an Indian Television drama seri >> Read More... brought out the concept of dual roles for actors. Sholay is one of the iconic films of Hindi cinema. With Mr. India, a completely new concept of supernatural powers was introduced in our country. Don is an action film whose dialogues are famous even today.
...
2. Javed Akhtar
He is the best mainstream scriptwriter of Bollywood. He earlier worked as a clapper boy and later became a dialogue writer with director S.M. Sagar's movie. He collaborated with Salim Khan where Javed Akhtar used to write dialogues for the scripts written by Salim Khan. Some of his hits include Deewar, Haath Ki Safaai, Trishul, Zamana, Kranti. Deewar, the Indian crime-drama film is remembered for its story. Trishul is the famous action film. Kranti is a story about the fight for independence in India. He is the recipient of 13 Filmfare awards and is also the holder of Padma Shri and Padma Bhushan.
...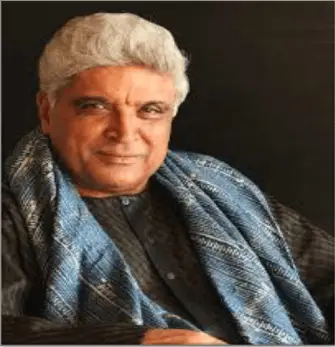 3. Juhi Chaturvedi Juhi Chaturvedi is a screenwriter from India and h >> Read More...
...
A graduate from Lucknow College of Arts, she has written scripts for highly critically acclaimed movies like Vicky Donor Click to look into! >> Read More... and Piku. With just two movies, she has proved her talent. She also won numerous prestigious awards for these films. She was awarded the Filmfare Award for the best story for Vicky Donor and is also the holder of IRDS Film award for social concern for the same movie. She secured the National Film Award for Best Original Screenplay, Best Dialogues and the 2016 Filmfare Award for the film, Piku.
4. Himanshu Sharma Himanshu Sharma had started his career by writing >> Read More...
...
A member of International Film and Television Club, Himanshu Sharma started his career with the movie Strangers which starred Nandana Sen Nandana Sen is an Indian Film actress, who is endo >> Read More... and Jimmy Shergil. He is the writer of the Tanu Weds Manu Click to look into! >> Read More... series and Raanjhana. Tanu Weds Manu series is a romantic comedy between the extrovert Tanu and the shy Manu. Raanjhana, a movie set in Varanasi explores the stigma against inter-religious marriages in India. These three movies were the box-office success, and he got a lot of adulation for his work.
...
5. Urmi Juvekar Women are increasingly making their mark in variou >> Read More...
Along with being a documentary film-maker, Urmi Juvekar is also an Indian screenwriter. She made her screenwriting debut in 1997 with the movie Darmiyaan: In Between. She has also written screenplays for Shararat, Rules: Pyaar Ka Superhit Formula, Oye Lucky! Lucky Oye! and I Am. Oye! Lucky! Lucky Oye! is a Bollywood black-comedy film based on the real-life thief Devinder Singh. She is a person with a great vision.
...
6. Jaideep Sahni Jaideep Sahni is an Indian screenwriter and lyrici >> Read More...
...
He gave Bollywood some of the very unconventional stories. His first film Jungle did not perform very well at the box-office. But the second script he had written for the movie Company proved to be a turning point for him. Bunty Aur Babli Click to look into! >> Read More... , the con-movie was a huge commercial success at the box-office. Khosla Ka Ghosla, the small-budget comedy film marking the debut of director Dibakar Banerjee Dibakar Bannerjee is a director and screenwriter a >> Read More... won a National Award. Chak De! India, the sports film starring Shahrukh Khan, is a fictional story about Indian women's national hockey team. Rocket Singh: Salesman Of The Year, is a film based on the life of a salesperson.
7. Zeishan Quadri Zeishan Quadri was born in 1983 in Wasseypur, Biha >> Read More...
This multi-talented person is a writer, actor, director, producer. He has written the story and co-written the screenplay for the Bollywood crime film Gangs Of Wasseypur and Gangs Of Wasseypur- Part 2. Gangs Of Wasseypur, whose story spans from early 1940's to mid 1990, is centered around the cold mafia of Jharkhand and depicts the hatred among the three crime families there. His work has set a benchmark for Hindi movies. He is currently working on a film with Madhur Bhandarkar Madhur Bhandarkar is an Indian film director, writ >> Read More... titled Madamiya and has also written a script Oh Womaniya.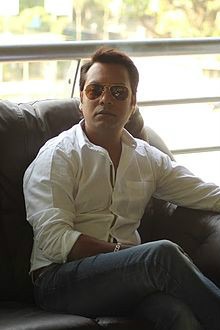 8.
The portrayal of emotions in his writings makes him one of the most sought after Bollywood writer. Socha Na Tha Click to look into! >> Read More... is the first movie script he penned down. He got recognized after the film, Jab We Met Click to look into! >> Read More... . This movie is a romantic comedy between two completely different people. Rockstar is considered to be one of his finest writings where he depicted the journey of a singer. Love Aj Kal and Highway gave him a lot of critical success. Highway is a story of a young girl from an affluent family who got kidnapped. Cocktail and Tamasha were box-office hits.
9. Ayan Mukerjee Ayan Mukherjee is the son of actor Deb Mukhejee an >> Read More...
Though he is just two films old, he is in the list of one of the most creative writers of Bollywood. His first film, Wake Up Sid Click to look into! >> Read More... garnered loads of critical praises. It is one of the best youth films of Bollywood. The film portrays the journey of a youth who does not know what he wants from life and the issues with his father. His next film, Yeh Jawaani Hai Deewani was a major box-office hit. It shows the transformation of a girl from being shy to accepting herself the way she is. It is a cult film of Bollywood.
10. Vikramaditya Motwane Vikramaditya Motwane is a film producer, writer, a >> Read More...
This talented writer started his career with the sports film, Dhan Dhana Dhan Goal. In 2009, he wrote the film Dev.D, which is a landmark film of Bollywood. It is a modern classic take on the novel Devdas. His next script Udaan is rated high regarding content. It is a movie about a boy who wanted to be a writer but was forced to get into engineering by his abusive father. Lootera is also one of his critically acclaimed works. This film is based loosely on O Henry's novel "The Last Leaf."