Isn't it a bit weird to have an affair when you are already married to someone? Well, for some people it isn't especially actors who work on the same set. So, here are top ten affairs that happened on sets.
1. Melanie Griffith and Antonio Banderas
This affair began, when the handsome Antonio set his eyes on his co-partner Melanie in the mid 90's. Antonio was already married to Ana Leza for eight years. Antonio and Melanie began a relationship on the sets of 'Two Much', and he separated with his wife, Ana. On the other hand, Melanie was also married for the second time to Don Johnson. In 1996, they both took a divorce with their respective partners and both married to each other in May. They were called the power couple but in 2014, they took a divorce.
2. Kristen Stewart and Rupert Sanders
How could Bella betray Edward? When Kristen was on sets for her new film, she got along with Rupert Sanders, who was 41-years-old. Rupert was already married, and they had two kids, and he was praying for this spotlight to die down, but it didn't as Kristen made a public apology to Robert Pattinson, since they both were in a relationship.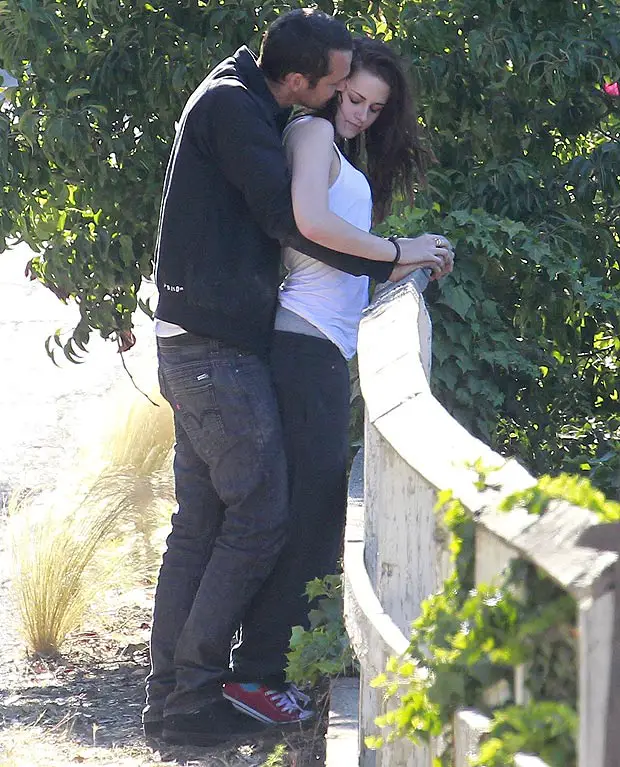 3. Tori Spelling and Dean McDermott
Tori Spelling and Dean McDermott hit it off together on the sets of 'Mind Over Murder' within twenty-four hours of its shooting. They both didn't care about their spouses back at home and shared a romantic relationship. They took a divorce with their spouses and got married to each other. Tori and Dean have four children, and in 2013, there were complications in their relationship as Dean began to have an affair with someone else.
4. Meg Ryan and Russell Crowe
Talking of quick divorces, when Russell walked into Meg's life on one of the sets, their affair began. Meg Ryan was already married for ten years to Dennis Quaid. When Dennis came to know about the news of his wife and Russell, he filed for a divorce. Unfortunately, Meg and Russell's relation lasted for only six months.
5. Jude Law and Sienna Miller
Since 1997, Jude was married to Sadie Forest, who is an actress, and they also had three children. They got divorced in 2003, and in 2004, Jude Law got engaged to Sienna Miller, who he met on sets, but things were complicated in this couples life. In 2005, Jude admitted to sleeping with the kid's nanny, and also he had two more kids from two different women. In 2011, this relationship went downhill.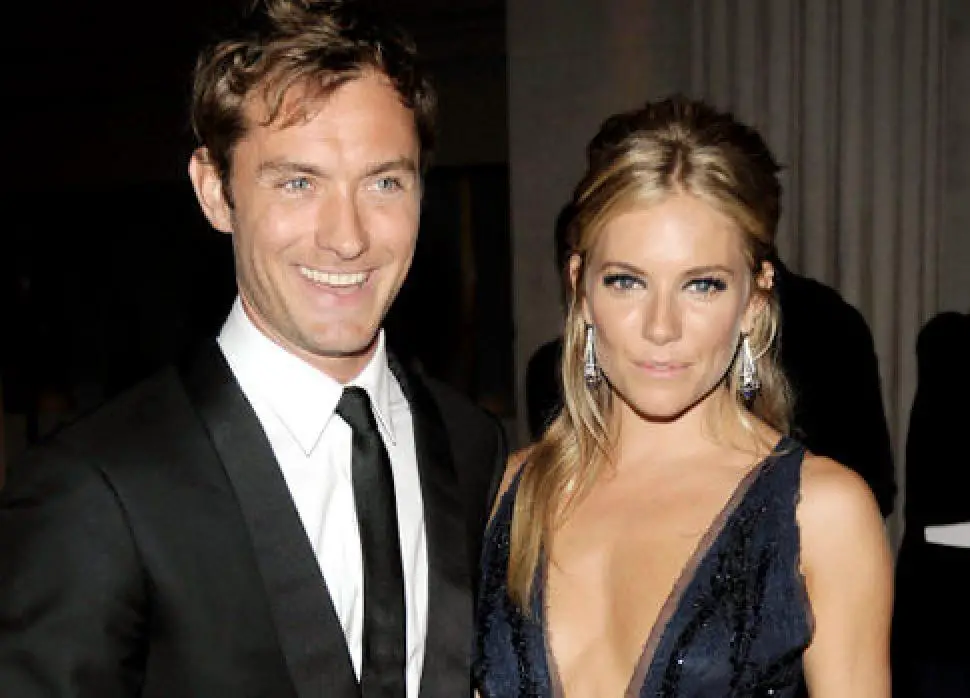 6. Jennifer Lopez and Ben Affleck
On the sets of 'Gigli' which is a rom-com movie, Ben Affleck and Jennifer Lopez started having feelings for each other even though J-Lo was already married to the backup dancer Cris Judd. In 2002, Cris and J-Lo took a divorce. Sadly, Ben and Jennifer lasted only for a year and a half.
7. Lauren Bacall and Humphrey Bogart
Humphrey Bogart was already married to Mayo Methot, but he still had an affair on sets with Lauren Bacall, who was not only an actress but a model as well. The 45-year-old Humphrey took a divorce and got married to the 22-year-old Lauren. They both have a son together. Their relationship ended within 12 years as Humphrey suffered from cancer and passed away.
8. Elizabeth Taylor and Richard Burton
Richard Burton and Elizabeth Taylor fell for each other on the sets of 'Cleopatra.' Elizabeth was already married to Debbie Reynolds, but she didn't care about it and continued her relationship with Richard. Elizabeth and Debbie took a divorce, and she married Richard. Richard was also married before so this makes both, Elizabeth and Richard's second marriage.
9. Rachel Weisz and Daniel Craig
On the sets of a psychological thriller film called ' Dream House,' Daniel Craig played the role of Rachel Weisz husband. Everything started getting real when Daniel broke up with Sienna Miller and started dating Rachel Weisz. In 2011, they two secretly got married.
10. Brad Pitt and Angelina Jolie
We all know about this Hollywood couple. In 2004, on the sets of the film, they began getting close to each other. This resulted in Brad Pitt leaving Jennifer Aniston. Brad and Angelina adopted multiple kids and are now married.