1. Nicki Minaj
I don't understand this woman at all. Either she is moving her ass like it is some kind of a vibrating machine or she is posting bizarre mirror selfies dressed like this and shamelessly classifying it as a Halloween dress up.
2. ' Kim Kardashian'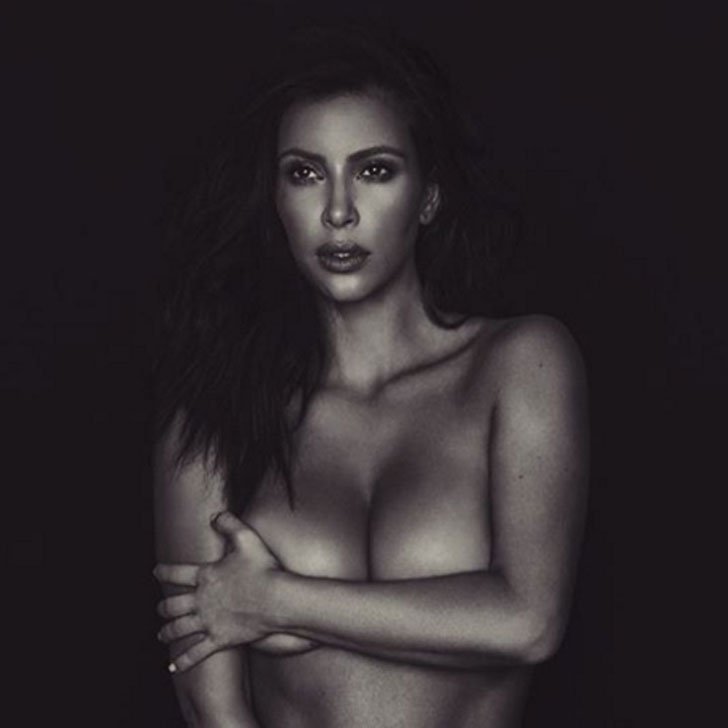 Just when you thought Nicki Minaj was weird, we bring to you Kim Kardashian. If you are a fan, you could even buy the book she created- a book full of Kim Kardashian selfies! The book has got rave reviews as well. Like this one: "They should perfume the pages so that the blind people can hate it too." and, "Given a choice between this book and the bible I would choose the bible. BTW I'm an atheist." Stop this madness Kim! For the love of god! Stop it!
3. James Franco
How do you explain an Academy Award nominee posting a photo of himself covering his private part with his hand? I don't want to live on this planet anymore.
4. Miley Cyrus
Miley was fine when she was a Disney Star. Our childhood was fun and innocent. And then she suddenly turned into this outrageous provocative woman, making headlines for the jaw-dropping, eyes popping selfies on her Instagram account. Look for yourself if you don't believe me!
5. Lady Gaga
Lady Gaga is known for bizzare makeup-less selfies and selfies with her creepy dolls. Every time she comes up with a new weird picture, she draws the wanted unwanted attention and the world goes GAGA!
6. Tyra Banks
The American model posted a photo without any make-up and you'll be mind blown. Her forehead looks hysterically large and the eyes have a scary green colour. This is what aliens really look like.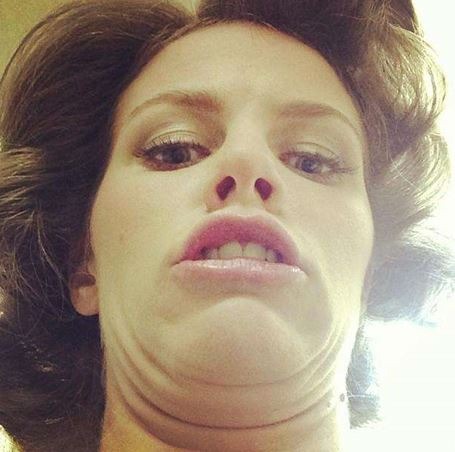 That's not even a double chin anymore, it's triple, quadruple chin maybe. Everything about this picture is weird. Those multiple 'chins', those nostrils, those teeth and that expression. Stop scaring people!
8. ' Rihanna'
Rihanna had posted this photo on Instagram during Diamonds World Tour some time back. Rihanna darling, clicking photos with an endangered animal? The picture is more on the unusual side than the hideous one. But Riri's photo did get two individuals arrested who were in possession of this slow lorris, a listed protected species native to South Asia. Well done on that Rihanna!
9. ' Madonna'
"Yeah, I'm grillin'. It pisses everybody off when I wear my grill, so that's why I wear it." Yes Madonna, it does piss everybody off, when you wear those ridiculous gold and diamond teeth caps. And you know what makes it even more hideous? Posting a selfie with that outrageous accessory.
10. Louis Smith
That body is hot. The thong is not. Louis Smith is an Olympic gymnast and Strictly Come Dancing star, and he is hot as hell. But this selfie is just too embarrassing, so we had to have him on this list.