If we go back to the history of animations, it's quite complicated. However, Walt Disney Walt Disney or Walter Elias Disney was an American >> Read More... is considered to be the creator of an era of cartoons, and the first film made in his studio was Snow White and the Seven Dwarfs in 1934. Post the invention of coloured TV; Flinstones was the first animated show. Believe it or not, everybody loves to watch cartoons. Some of them we wish never ended. Here is a list of such shows.
Tom and Jerry
...
It was the most popular and loved cartoon series of the 21st century. It showed the rivalry between a cat and a mouse. It started as a short film in 1940 by and under MGM studios. After winning the Academy Awards, they continued the TV series Tom and Jerry in 1975 and remade more from 1980-82, 1990-93 and 2006-08. Various movies have been made for the same.
The Flinstones
...
It was the first television series under Walt Disney's animation. It started on 30th September 1960 and ended on 1st April 1966, became a top-grossing cartoon. It was about two families, the Flinstones and the Rubbles that lived in the stone-age era and had the amenities that were a blend of old and modern times like cars made of stone and wood, double storied houses and even dinosaurs co-existed.
The Popeye Show
...
A cartoon series that started on 19th November 2001 under Famous Studios, that revolved around the hero, Popeye who fought with Bluto to save his lady love Olive from his ill intentions. His secret of power was spinach. The opening shots of the episodes were black and white keeping in mind the original series that filmed in the 50s. The show aired on Cartoon Network for two years and ended on 20th July 2003.
Dennis the Menace
...
The cartoon show was conceived by newspaper comic column, written by Hank Ketchman and is said to be inspired by his son. It was about two middle-class neighbourhood families, the Mitchells and the Wilsons and the lovable boy, Dennis Mitchell who unintentionally bumped into problems. Four series of the column published in 1953, 1956, 1958 and 1981. The cartoon made two seasons, aired in 1986-87 and 1988 on Cartoon Network and Fox Channel.
...
The Powerpuff Girls
...
The show was created by Craig McCracken, which revolved around three girls made by a scientist, Professor Utonium, who was their father. Three girls emerged with different qualities that fought with the monsters when the mayor called them to save their city of Townsville. The show premiered on Cartoon Network on 18th November 1998 and continued for seven years, officially ended on 25th March 2005.
Duck Tales
...
This one was one of the favourites of the kids in the 20th century. It was produced by Walt Disney Television Animation and centred on Uncle Scrooge and his three great-nephews that he took care of when Donald Duck went into the US Navy. Uncle Scrooge, being the richest duck always went after hunting for other treasures, or tried to save his money from the villains who tried to swindle it. The show started on 18th September 1987 and went off-air on 28th November 1990.
Johny Bravo
This American animated series, created by Van Partible, revolved around a guy with coiffure hairstyle and muscular body, who lived with his extrovert mother, and had a neighbour who had a crush on him. The boy made unsuccessful attempts of dating women that were a mixture of devious adult jokes polished with comedy. It premiered on 14th July 1997 and ended on 27th August 2004 with a total of 67 episodes.
Adventures of Mowgli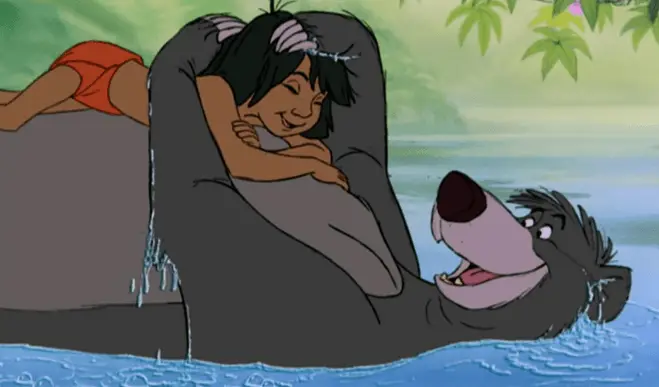 What originally released in the Soviet Union between 1965 and 1971 became a known cartoon of the 80s and the 90s. It was made by Soyuzmultifilm Studio and centred on Mowgli, who by bad luck was left in a jungle and grew up under the guardianship of a wolf family to become the leader of the place. The show was later conceived by the US in 1996 and renamed it as Adventures of Mowgli with variations from the original adaptation.
The Road Runner Show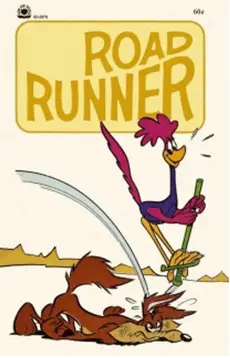 The RRS earlier showed on the showcase Looney Tunes During the golden age of American animation, one o >> Read More... and Merrie Melodies Merrie Melodies is also known as the Looney Tunes >> Read More... , produced by Warner Bros between 1948 and 1966. It then compiled from the former and showed the rivalry between a fox and an ostrich with the former always plotting against the latter. It later combined with The Bugs Bunny Show to make a one hour journey, and a Mexican band covered its song in 1999.
Bob The Builder Bob The Builder is a British animated series creat >> Read More...
This British animated show was created by Keith Chapman that showed the hardship faced by the contractor Bob during his construction and renovation contracts. He had a partner Wendy and a set of talking vehicles and equipment that always responded, "Yes we can" whenever asked, "Can we fix it?" The show aired from 28th November 1998 to 10th June 2012 and revived in 2015 with modifications made.
Dexter's Laboratory
It is an American science fiction series centred on a genius scientist boy Dexter, who had his secret lab in the house and fought hard to keep his older sister Dee Dee out. He has a pet monkey to look after the place and faces challenges from his fellow classmate Mandak, who is a rival and another intelligent boy who envies Dexter.
Phineas and Ferb's
After the success of The Simpsons The Simpsons is a funny, highly popular American s >> Read More... and Rocko's Modern Life, creators Dan Povenmire and Jeff Marsh came together for the third time with PnF. It was the story of Phineas Flynn and his British stepbrother Ferb Fletcher, who work on new projects that irritate their dominating sister, Candace, and by the time she plans to reveal it to her mother, they wrap things up. The show started on 1st February 2008 on Disney Channel, and after four seasons and 222 episodes, the show ended on 12th June 2015.
Recess
Another famous American animated series in the 20th century was creators Paul Germain and Joe Ansolabehren's Recess under Walt Disney's production that revolved around six students of fourth grade and their fun against the regular studies at the playground in their school backyard. The show premiered on ABC channel on 31st August 1997 and ended on 17th September 1999. A couple of movies were made based on the series named Recess: School's Out and Recess Christmas: Miracle on Third Street in 2001 and 2003 respectively.
Make Way for Noddy
The show was jointly produced by Britain's Chorion and SD Entertainment of the US. The show originally premiered on the Showcase Milkshake from 2nd September 2002 to 16th July 2007 and was later launched in the US in 2005. It centres on Noddy, who drives around the fictional city of Toy Town in his car and successfully helps anyone who is in need after facing a few obstacles.
Courage the Cowardly Dog
This American animated series of horror and comedy genre, created by John R. Dilworth was about a pink beagle that lived with an old married couple in an isolated house. The trio always faced bizarre misadventures related to the paranormal. The series was also nominated for the Academy Awards but unfortunately lost. It premiered on 12th November 1999 and continued up to 22nd November 2002 with four seasons, each of 13 episodes.
Aladdin
Although a cartoon, young girls adored the character as much as children did. A handsome young, poor guy that fell in love with a princess of Arab, and with his monkey, parrot, gene and flying carpet battled the villains
Chip 'n' Dale
This one also came from Walt Disney Production. Two chipmunks were created in 1943 basically for the show Donald Duck where they were his enemies or kept fighting Pluto, the dog. Chip was wise, and Dale was witty, Chip had a small black nose whereas Dale's was red. These antagonists went to become so famous that a separate show with limited episodes was made on them. But we still wish to see more of these little creatures.
Oswald
The character was created by Dan Yaccarino Bio coming soon... >> Read More... and aired on Nicklodeon's Nick Jr slot. It centred on a big blue Octopus that lived with its adorable dog Weenie in a fantasy place Big City. The town was colourful and had hominoid animals and things which Oswald came across and tried to solve their problems.
The Sylvester and Tweety Mysteries
The animated series, produced by Warner Bros. who unfortunately died shortly before the premiere was about a cat Sylvester that was granny's pet and another pet Tweety (a bird), where the former always tried to eat the latter even amidst solving mysteries. Tweety, however, was guarded by a dog Hector and Sylvester ended up with failure. The show aired from 1995 to 2001.
The Rugrats
Rugrats also meaning the toddlers was an American animated series that the makers created for Nickelodeon. It was about four kids and their day to day lives that were shown more like adventures. The show had four seasons that aired from 1991-94, 1995-96, in 2003 and 2004.