When we watch older songs consecutively, it makes us feel bored as we have already heard them many times, whereas when we hear some new music, it makes us feel energetic and provides a total brain workout which indeed makes us feel relaxed and pleased. So here is the list of the new songs which came in from the year 2020 till 2022.
1. My Universe
The song is brought to us by Coldplay and BTS. Also, it is from the album named Music of the Spheres by Coldplay. The release year of the song is 2021. And the song's composers mentioned above are Guy Berryman, Will Champion William Champion also known as Will Champion was b >> Read More... , SUGA, j‑hope, RM, and Chris Martin Chris Martin is an English singer, songwriter, mus >> Read More... .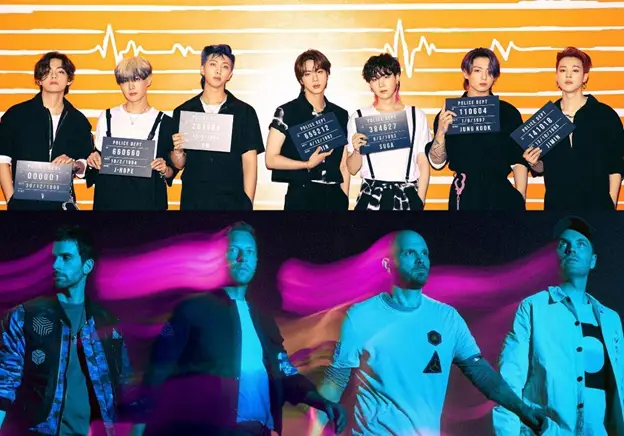 ...
2. Light Switch
The song shown above is by Charlie Puth Charles Otto Puth also known as Charlie Puth is an >> Read More... . It is also from the album called "CHARLIE" this song was released in January of 2022. Commercially, "Light Switch" has been Singapore's top-charting single since its preview. Christian Breslauer was the director of the music video for the song.
3. Diet Coke
Pusha T is the artist who created this song, and the producer of it is Kanye West Kanye West is a Hollywood singer, hip hop recordin >> Read More... and 88-Keys. This song came under the rap genre and was released in February of 2022. This is a new single by Pusha T, which features Fat Joe as a co-signer.
...
4. Til You Can't
This song is by Cody Johnson. The song's plot revolves around taking advantage of the opportunity while you still have it, which is advice. Till you can have it, it is not about before the situation permits you. It was released in the year 2021. It is from Human: the double album.
...
5. Shivers
Shiver is a song by worldwide famous English musician Ed Sheeran In West Yorkshire, there lies a market town in Cal >> Read More... . The writer of the song are Ed Sheeran, Kal Lavelle, Johnny McDaid Born to John McDaid and Pauline McDaid, Johnny is >> Read More... , and Steve McCutcheon, and apart from that, the producers are Fred Again, Ed Sheeran, and Steve Mac, the genre of the song comes under pop dance.
...
6. Money
Lisa already created history with her album and the music video for her solo debut single, "Lalisa," and in September 2021, she released "MONEY," another massive success. Also, this song comes under the genre of Hip hop, K-Pop, and Korean Dance. International choreographer Kiel Tutin choreographed the dance over the music.
...
7. Hold My Hand
This song is by a famous New York US artist named Lady Gaga Stefani Joan Angelina Germanotta or ostentatiously >> Read More... . It is among her new popular album and the soundtrack for the movie "Top Gun: Maverick."It has released in the early month of May of the year 2022. The composers of this song are Lady Gaga and Bloodpop.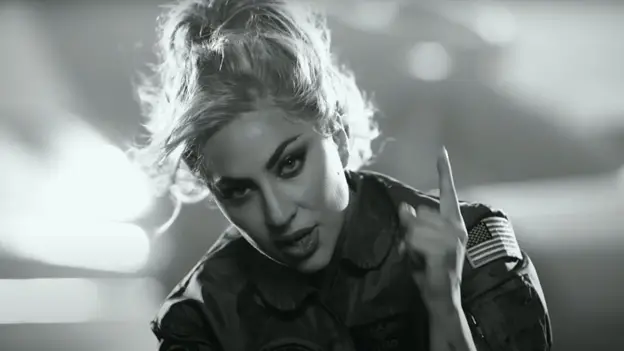 ...
8. Bam Bam
This song is by two fabulous and unique artists, Camila Cabello Karla Camila Cabello Estrabao is an American-Cuban >> Read More... and Ed Sheeran, and it is the second single from Camilla's third studio album, Familia. Apart from Camila Cabello and Ed Sheeran, the song's writers are Eric Frederic, Edgar Barrera, Cheche Alara, and Scott Harris. And this song comes under the genre of Latin pop.
...
9. After Last Night
The song "After Last Night" is by Silk Sonic, a famous American duo consisting of Anderson Paak and Bruno Mars Bruno Mars is the stage name of Peter Gene Hernand >> Read More... with the association of Bootsy Collins And Thundercat. It was the 5th single from the Silk Sonic album; This song was released in the July of 2022. And the producer of this song is Bruno Mars, The Stereotypes, D'Mile.
10. Until I Found You
American singer-songwriter Stephen Sanchez is the song's writer, and the music is released in early 2022. The genre of this song comes under soft pop. He actively started focusing on his themes and write-up in early 2020. Apart from this, he is also good at guitar and many other vocal instruments.