Songs from the set of albums can be completely listened to. The artist can present an entire musical narrative in an album. The listener has more possibilities for music to choose from while searching for different continuous reverbs. Albums provide musicians the chance to participate in unique, ongoing artistic creations.
1. Celia
Celia is album from the famous Nigerian female singer Tiwa Savage. Her album contains song like Save My Life, Koroba, Ole, Dangerous Love, FWMM (F*CK With My Mind), Celia's Song, Glory, Attention, Bombay, Us (Interlude), Park Well, Pakalamisi, Temptation. And she released this album in end of August of 2020.
...
2. Live Forever
Live Forever is an album by Bartees Strange is  English-born American musician. He released this album in October of 2020. His songs present in this album are Jealousy, Kelly Rowland, Boomer, Mustang, In a Cab, Mossblerd, Flagey God, Ghostly, Far, Stone Meadows, and Fallen for You.
3. Kid Krow
This album is by American singer and writer Conan Gray titled Kid Krow. This album contains 12 songs named Comfort Crowd, Wish You Were Sober, (Online Love), Affluenza, The Cut That Always Bleeds, Maniac, (Can We Be Friends?), The Story, Little League, Checkmate, Heather, Fight or Flight. And the release date of this album was March of 2020.
...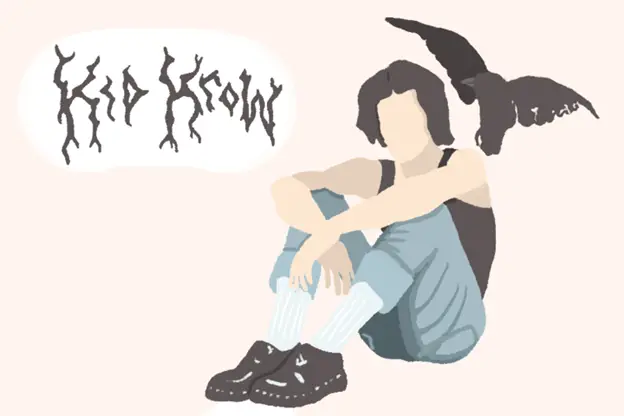 4. Starting Over
Starting Over is an album by Chris Stapleton Christopher Alvin Stapleton, born on April 15, 197 >> Read More... that has won many awards like the Country Music Association Award for best single and song of the year. The list of songs present in this are Nashville, TN, Worry B Gone, and You Should Probably Leave, Watch You Burn, Old Friends, Whiskey Sunrise, Maggie's Song, Joy of My Life, Hillbilly Blood, Joy of My Life, Arkansas, Cold, When I'm with You, Devil Always Made Me Think Twice, Starting Over. This album was released in November of 2020.
...
5. Fake It Flowers
Beabadoobee, a British singer and songwriter, released her first studio album, Fake It Flowers. The list songs in her album are Sorry, Yoshimi, Forest, Magdalene, Horen Sarrison, and How Was Your Day? Back To Mars, Emo Song, Charlie Brown, Dye It Red, Worth It, Further Away, Together. This album was released in October of 2020.
...
6. Sixteen Oceans
Sixteen Oceans is the popular album from Kieran Hebden, a British electronic musician named Four Tet. this was released in March of 2020. Here is the list of the song present in it Love Salad, Harpsichord, Hi Hello, Something in the Sadness, Bubbles at Overlook 25th March 2019, ISTM, Romantics, Teenage Birdsong, Baby, School, Insect Near Piha Beach, Green, 4T Recordings, 1993 Band Practice, This Is for You, Mama Teaches Sanskrit.
...
7. Miss Anthropocene
Miss Anthropocene is the fifth album by Grimes, she is already famous for her previous hits, but she had added a few extra toppings in this album. Here is the song she listed: So Heavy I Fell Through the Earth, Violence, 4ÆM, New Gods, Before the Fever, Darkseid, Delete Forever, You'll Miss Me When I'm Not Around, My Name Is Dark, We Appreciate Power, Idoru. She released this album in February of 2020.
...
8. Set My Heart On Fire Immediately
The album, as mentioned above, is the only album of the 2020 year made by American musician Perfume Genius. As it is the only album he made that year, so he added some fantastic songs in it, namely Moonbend, On the Floor, One More Try, Nothing at All, Leave, Just a Touch, Your Body Changes Everything, Jason, Without You, Describe, Whole Life. .
...
9. Petals For Armor
Petals For Armor is an album by Hayley Williams, and she is renowned for her melodies in rock songs. This album is based on the genre of experimental and art pop. She has added the following songs to her album. She released this album in Sudden Desire, Cinnamon, Roses/Lotus/Violet/Iris, Over Yet, My Friend, Pure Love,  Why We Ever, Dead Horse, Creepin, Simmer, Leave It Alone, Taken, Sugar on the Rim, Watch Me While I Bloom, Crystal Clear.
10. Fetch The Bolt Cutters
Fiona Apple Fiona Apple is an American Singer cum songwriter. >> Read More... is a famous solo singer who has rocked everyone with her Fetch the Bolt Cutters album. A few of her very favorite songs are Fetch The Bolt Cutters, Shameika, I Want You To Love Me, and Under The Table. She released this album in April of 2020.