Every year, Indian cinema celebrates its golden jubilee, and people all over this country celebrate the movies produced by Marathi filmmakers. They are the masters of cinema that entertain millions of audiences every day. These directors have brought smiles to people's faces in a tremendous way in India by presenting world-class films with stories that strike a chord inside every viewer's heart. Their international acclaim has resulted in these movies being appreciated worldwide and winning numerous awards like National Film Awards The National Film Awards gets presented every year >> Read More... , Screen Awards, etc. So let's check out the top filmmakers with their best movies.
Marathi film director and actor Mahesh Manjrekar is an Indian filmmaker who has made many world-famous Marathi movies. In his career spanning over three decades, he has directed more than 45 films and been a part of over 60 Marathi films as an actor. His notable works include the 2016 blockbuster "Natsamrat." Apart from this, his other popular directed films include Vaastav: The Reality, Pitaah, and Hathyar.
...
Nagraj Manjule is an Indian film director and screenwriter who has directed ten films in Marathi cinema and six feature films. He also receives four state awards for his contributions to Marathi Cinema. Manjule's directorial debut was in 2009 with the award-winning feature film Pistulya. He is also the director who directed the legendary movie Sairat, Fandry, and Jhund.
Marathi film director Nagesh Bhonsle is a pioneer of the industry in Maharashtra and continues to give direction for films in his hometown to this day. He's been with the industry since 1969 and has directed around six films in his illustrious career, ranging from comedy to thriller genres. One of his most renowned films is Gallit Gondhal Dillit Mujra. He has acted in some of these movies as well.
...
People worldwide know him as a Marathi film director and screenwriter, Ravi Jadhav. He has directed over thirty films and has won multiple awards for them, which includes three national film awards. Some of his movies include Timepass (parts 1,2, and 3), Natarang, Nude, and Banjo. Apart from being a director, he is also a producer and screenplay writer.
...
Sanjay Surkar is a Marathi film director, actor, and scriptwriter. His debut film as a writer and director was "Chaukat Raja" in 1991. He has written the scripts of all his films, including Aai Shappath. He also has won 3 national film awards for the best feature film category in the Marathi film industry.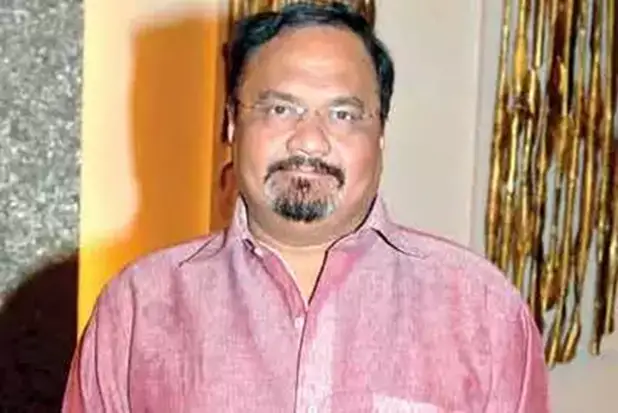 ...
Mahesh Kothare is a director, producer, and actor in Marathi cinema. He made his directorial debut with Dhumdhadaka in 1985. Kothare has acted in more than 100 films as an actor and playback singer in many of his movies. His recent film "Zapatlela 2" was one of the Marathi blockbuster movies of 2013. Kothare is one of the top Marathi actors of all time as of his blockbuster movie Zapatlela, Dhadakebaaz, Full 3 Dhamaal, and Majha Chakula.
...
Gajendra Ahire is one of the most influential figures in the Marathi film industry. Starting as a scriptwriter, he soon became a director in his own right and won many prizes and honors. A few of his best-known movies are Nilkanth Master, Dear Molly, Pimpal, Sumbaran, and Kulkarni Chaukatla Deshpande.
...
Amol Palekar is one of India's most famous film directors, he won numerous national prizes, and now he has been awarded five national film awards by the government of India. In addition to his film work, he has directed plays ranging from Shakespeare to Indian legends. A few of his great hits from the 20th century are Gol Maal, Rajnigandha, Naram Garam Naram Garam was a cookery show, which was hosted b >> Read More... , Chitchor, and Chhoti Si Baat Story Coming Soon. >> Read More... .
...
Sanjay Jadhav is a noted Marathi film director. His work in the Marathi film industry started with him being an assistant director for acclaimed filmmaker Mahesh Kothare. His first film, released in 2008, was entitled "Checkmate." That year also saw him being nominated at the state level for his work in directing and screenwriting. Since then, he has led many more movies and performed some scriptwriting.
10. Umesh Kulkarni
Umesh Kulkarni is one of India's most celebrated filmmakers and playwrights. He mainly makes a movie based on the theme of the lives of ordinary people in contemporary Indian society. He is also recognized for his comedy-centric movies like Highway, Jaundya Na Balasaheb, Vihir, and Deool. The first installment won a National Film Award for Best Non-feature Film, and he has won 3 national film awards.