The Padma Bhushan award, which is India's third highest civilian honor, was established on 2 January 1954 by the Government of India. The award recognizes distinguished service in any field for contributing the most elevated commitment to the nation. In the current year, 2022, 16 people have received the award. So let's check out the celebrities who have won the Padma Bhushan Award.
Ajoy Chakrabarty, often called Pandit, was a Bengali poet and scholar who wrote on music and linguistics. He has contributed to fields of Hindustani classical songs and composed them as a lyricist. He won the Padma Bhushan in the year 2020 at the hands of Ram Nath Kovind In the year 2017, Ram Nath Kovind was elected as 1 >> Read More... . One of his best hits in the year 2020 was for the film Bandish Bandits Bandish Bandits is a web series streaming on Amazo >> Read More... with the song Garaj Garaj.
...
2. Sharan Rani
Sharan Rani Backliwal Bio coming soon... >> Read More... was an Indian classical sarod player and music scholar from Delhi. She was a disciple of the sarod maestro Ali Akbar Khan Born on April 14, 1922, in Brahmanbaria, Banglades >> Read More... . Rani is often known as one of the foremost sarod players in the world. She won the Padma Bhushan award in 2000 through the hands of K. R. Narayanan for her contribution to the art domain.
3. Rajinikanth
In India, one of the most beloved movie stars is Rajinikanth. Known as "Baasha" in the Tamil language and as "Big Boss" in English, he is famous for his mostly action roles. Rajinikanth's acting career took off once his popularity spread to international audiences, and he became a world-renowned artist. Rajinikanth is known for playing memorable characters symbolic of India's cultural identity. He received the Padma Bhushan in 2000.
...
Radha Reddy is a dancing guru and choreographer in the dance form Kuchipudi. She's a versatile dancer with expertise in Bharatanatyam and Kuchipudi, the classical dance forms from southern India. In addition to teaching at several prestigious institutions in India, including Sri Krishna Gana Sabha Dance Academy in Chennai and New Delhi's Kalakshetra institute. She was awarded the Padma Bhushan award in the year 2000.
...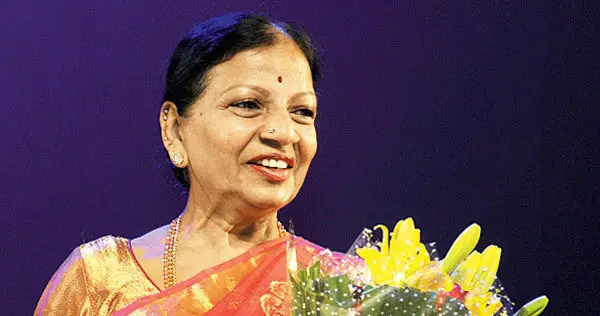 5. Ustad Rashid Khan
Ustad Rashid Khan is one of India's most accomplished qawwali singers, distinguished more for his lyricism than his singer power. He mastered Indian classical music and later got recognized for his extreme hardship and dedication. He won The Padma Shri in 2006, and later in 2022, he won the Padma Bhushan award.
...
Victor Banerjee is an Indian film actor who has primarily performed in Bengali and Assamese language films apart from the Hindi and English ones. He has won Best Actor, supporting actor, and Non-Feature Film Cinematography awards in National Film Awards The National Film Awards gets presented every year >> Read More... . And later, he was awarded the Padma Bhushan in 2022.
...
7. KS Chitra
Krishnan Nair Shantakumari Chithra is an Indian playback and Carnatic singer. She has recorded songs for film music in different Indian languages and has performed live concerts in countries worldwide. She is famous for her Raat Ka Nasha song from Asoka and Sathiya Ye Tune Kya. She got the Padma Bhushan in 2021 for contributing to the music industry.
...
8. Mohanlal
Mohanlal is also known as "the colossus of Malayalam cinema" and "the superstar of Malayalam cinema ."He made a mark with his performances in leading roles such as Ramu, Kadha Thudarkadal, Manichitrathazhu, Oppam, and Iyobinte Pusthakam Click to look into! >> Read More... . He has achieved many awards in his career, but the highest honored award he got is Padma Bhushan.
...
Dev Anand made his acting debut in Hum Ek Hain in 1946, appearing in over a hundred Hindi, English, and regional films. People appreciated him for his debonaire charm and consistent performances. In 2001 he was honored with the Padma Bhushan award. Though he started his career as an action hero, he later focussed on romantic comedies with social themes.
10. Amitabh Bachchan
Since starting acting at a very young age, Amitabh Bachchan has been in more than 175 films. He is one of Bollywood's biggest stars and is known as "Big B ."Bachchan has won seven Filmfare Awards and twenty-seven international awards. In 1984, he was honored with Padma Shri, and later in 2001, he won Padma Bhushan.