Some actors work in multiple languages rather than restrict themselves solely to their native tongue. Some may even go so far as to teach themselves a foreign/ unknown language because they are driven to try new and different things rather than follow the same path that others have taken. Even working in various languages films makes them attached to the audience of that language and also acknowledge their culture and mesmerizing effect over the viewers of it. So let's check out a few well-known movie artists who have performed in multiple language movies.
Ashok Saraf is a primarily Marathi filmmaker known for performing films in multiple languages. As an actor, he has explored themes such as gender identity but mostly comedic characters. His famous Marathi movies include Ashi Hi Banwa Banwi, Dhum Dhadaka, Dharla Tar Chavtay, and Saglikade Bombabomb. At the same time, He is known for his famous character of Head Constable Savlekar in popular movies Hindi Singham.
...
2. Rajinikanth
Rajinikanth is among the only people who have worked in about six different linguistic film industries in India: Tamil, Telugu, Hindi,  Bengali, Kannada, and Malayalam, and he also got very much recognition for each language film. He has been part of around 160 films (including all languages). A few of his top credits include Bhagya Debata (Bengali), Kabali (Tamil), Hum (Hindi), and many more.
Shriya Saran is again a famous personality known for her suspense, action, and dramatic character in movies, typically in Hindi, Telugu, and Tamil language movies. The best hits include R.R.R. in the Telugu film industry, Drishyam and Drishyam 2 in the Hindi film industry, and Sivaji: The Boss Click to look into! >> Read More... in the Tamil film industry.
...
Rana Daggubati is an actor from Chennai who was born in 1984. He is very famous for his dominating and hardcore roles in movies. His villiantic role in the legendary movie Bahubali 1 and Bahubali 2 (Tamil language) has surprised us. At the same time, he won our hearts by supporting actor roles in Housefull 4 and Baby (Hindi language movies).
...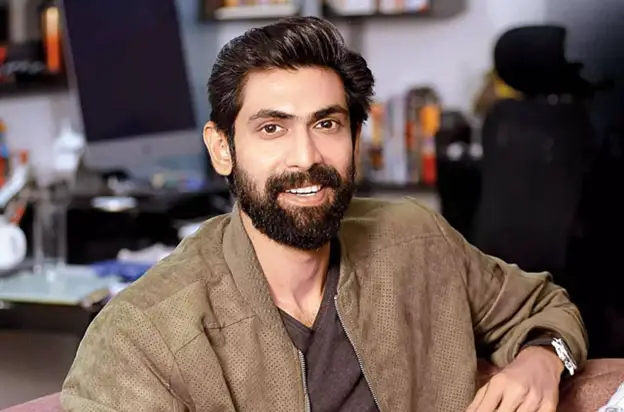 Kay Kay Menon is an Indian actor. His most prominent starring film roles are in south Indian languages and Hindi. His blockbusters include the 2013 thriller Udhayam NH4 in Tamil, whereas Ghazi and Baby (Hindi) form villain roles. He has also done many other movies, making him a well-recognized personality in both film industries.
...
She has been a part of more than 50 films, often playing the role of a strong woman. Pooja Hegde did something different and became an actress at fifteen with the movie Mugamoodi, a Tamil language thriller drama genre directed by Mysskin. Apart from Tamil language movies, she is famous for her contribution to Mohenjo Daro Click to look into! >> Read More... and Housefull 4 in the Hindi cinema world.
...
Kriti Sanon is an Indian actress recognized for her work in Telugu and Hindi-language films. As among the most successful actresses in the present era of Bollywood, she has garnered two Filmfare Awards, six Filmfare nominations, and three I.I.F.A. Awards. Her performance in Telugu films includes in movies Dohchay and Son Of Satyamurthy, whereas Bhediya, Heropanti, Dilwale, and Housefull 4 are in the Hindi cinema world.
...
Johnny Lever is an Indian actor known for his work in Hindi and Marathi movies and a famous comedian. He acted in over 150 commercially successful films from the 1980s till now. He's also remembered for his comic roles in Hindi films such as Housefull 4, Phir Hera Pheri Click to look into! >> Read More... , De Dana Dan Click to look into! >> Read More... , Golmaal 3. But acted in Marathi movies in the early 2000s, like Khatarnak (2000).
...
Nana Patekar is a renowned Indian actor and film producer; his real name is Vishwanath Patekar. He has acted in around 300 films and is known for his dynamic roles in various genres, be it drama, thriller, or comedy. His most famous films are in Marathi, Hindi, and Tamil languages. Kaala (tamil), Natsamrat (marathi). In comparison, the movies The Attacks of 26/11 Welcome Back Click to look into! >> Read More... and Shagird are in the Hindi language.
Known for his significant roles in Hindi cinema also his supporting role in the Tamil film industry, Paresh Rawal is a prominent actor and performer. He has won the National Film Award (Best Actor) and twelve Filmfare Awards. Paresh Rawal has had an illustrious 40-year career in which he's acted in many films, television series, and commercials. Phir Hera Pheri, Hungama 2, Sanju, Bhagam Bhag, and De Dana Dan are his best hits in Hindi, whereas Soorarai Pottru Click to look into! >> Read More... , Shankar Dada M.B.B.S. in Telugu language.