It's every fan's dream to one day get married to their favourite actor or actress. Once in awhile, there are some lucky fans that tend to get married to their favourite celebrity. Here are ten lucky fans that have gotten married to their favourite celebrity.
1. Nicolas Cage
In 2004, Nicolas got married to Alice Kim, who was his fan. He met her at a restaurant, in which she worked. They were married for several years after.
2. Matt Damon
Matt began dating his fan that helped him get away from an autograph-chasing group in Miami. Luciana Barroso and Matt Damon then got married in 2005.
Ruben met his fan, Surata Zuri McCants, at a CD signing in 2008. He then got married to her. But later, the romance was no longer seen between the two and they got divorced in 2012.
Julia Roberts got married to her fan named Daniel Moder. Daniel was also a cameraman who was working on, 'The Mexican', which was a film in 2000. They then got married after two years.
Patrick Dempsey met his wife/fan, Jillian Fink, when he took an appointment to cut his hair. Patrick and Jillian got married in 1999. She is now his hair stylist as well.
Kelsey met his huge fan on a flight where Kayte Wash was a flight attendant. They met each other in 2010. They began dating and she prompted Kelsey to take a divorce with his third wife named, Camille Donati.
Jerry Seinfeld married his huge fan, Jessica Sklar in 1999. She was the public relations executive of the show, 'Seinfeld'.
8. Jessica Alba
Jessica married her fan, Cash Warren. Cash and Jessica met in 2004 when they were working on the sets of Fantastic Four. Cash Warren was a production assistant.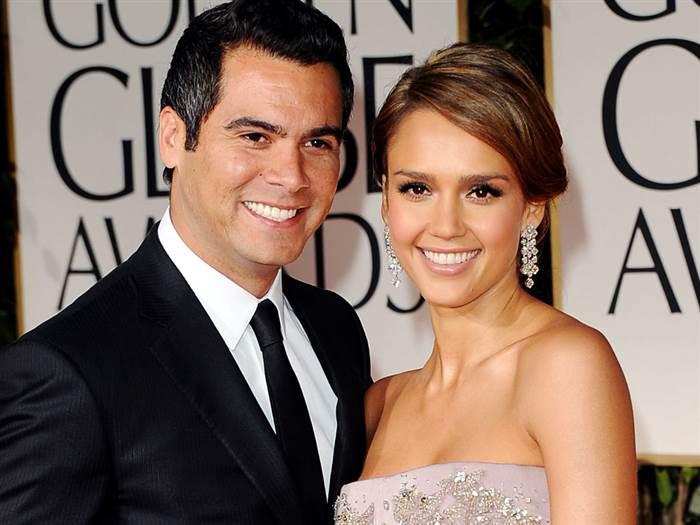 9. Steve Harvey
Steve Harvey is now married to Marjorie, who was his fan. They met in 1990 on one of his shows that Marjorie came for. At that time, he told her that they would get married someday. And then in 2007, they got married and currently living happily.
10. Tobey Maguire
Tobey met his wife, Jennifer Meyer, who is a jewelry designer, in 2003 on the sets of the film, 'Seabiscuit'. They were introduced there for the first time. After three years, they got engaged.