Celebrities try a lot to live a normal private life now and then, but it doesn't seem to be possible as cameras keep flashing at them every minute of their lives and reveal their secrets. Even though it's tough, some celebrities have been successful in keeping their private life a bit secret and away from the public eye. Some of the celebrities try to hide their relationship with other celebs don't want to talk about their sexuality. Here are ten celebrities that you don't know are gay.
1. Sam Smith Samuel Frederick Sam Smith was born on 19th May, 1 >> Read More...
Sam rose to fame when he featured in 'Latch' by Disclosure in the late 2012. He started becoming successful with his first album 'In the Lonely Hour' that included hits like 'Stay  with Me' which won him a Grammy Award. The whole world thought that Smith was straight for the first two years of his rising career until his interview in 2014 where he spoke about his sexuality, that he is homosexual.
...
2.
Zachary admitted that he knew that he was gay since he was 9-years-old. For many years, people thought that Zachary was straight until he surprised everyone in October 2011 where he came out to the world. He announced about his sexuality after a teenage boy Jamey Rodemeyer was bullied for being gay who then committed suicide.
...
3.
...
Though Amber married one of the most famous stars, , she still admitted to being completely bisexual. She has a proof about her being bisexual. She dated Tasya Van Ree for four years before she could marry Johnny Depp. She is currently a LGBT activist.
4. Bob Harper Robert Bob Harper was born in Tennessee on 18th Au >> Read More...
...
The star of "The Biggest Loser", Bob Harper was working there for more than a decade. Everyone assumed that he was straight, but he admitted he was gay during the fifteen seasons where he surprised his co-star by telling about his sexuality on a show where one of the contestants could not admit their sexuality to the world, especially their parents.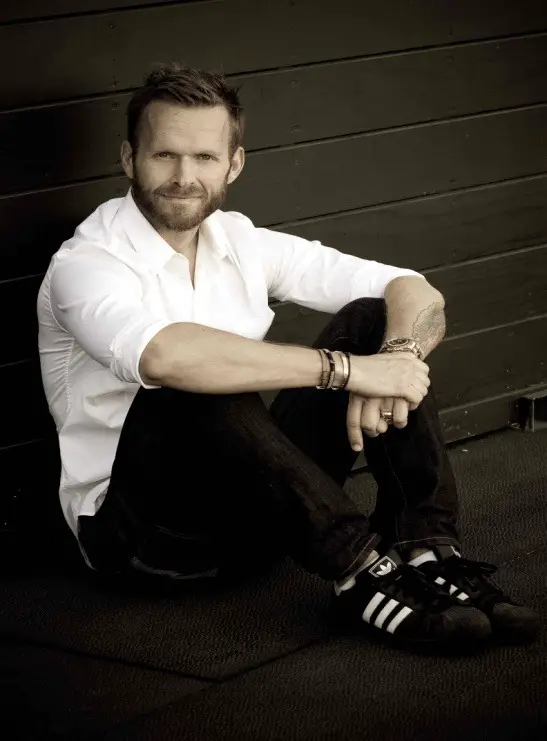 ...
5. Jim Parsons Jim Parsons was born on March 24th, 1973 in Housto >> Read More...
Even though the 'Big Bang Theory' star came clean about his sexuality within the five seasons, many devoted fans still can't believe that Jim is gay. In 2012, Jim Parsons had said that he was in a relationship with a guy for more than ten years in the New York Times.
...
6. Jonathan Bennett Born on June 10, 1981 in Rossford, a town in Ohio >> Read More...
...
Jonathan is still a heartthrob for many girls out there and when they come to know about his sexuality that he is gay in real life, they got disappointed and sad. Jonathan being gay was accidentally revealed to the world, on an episode of 'Dancing with The Stars.' The dancer Julianne Hough Julianne Hough has won the ABC: Dancing with the S >> Read More... had not revealed about his sexuality but had accidentally told about Bennett being gay.
7. John Travolta John Travolta is a true legendary figure as he was >> Read More...
John has not yet admitted to the world about his sexuality. But the evidence of him being gay is when John's private pilot tried to write a book about their close relationship and he tried to stop that from happening. Because John wanted to stop it, a Judge was involved, and he didn't allow him to stop the private pilot from writing the book
8. Jodie Foster An Academy Award winner; a very talented and lovel >> Read More...
Weren't we all suspicious about Jodie's feminity when we heard her masculine voice and facial features? In 2013, at the Golden Globe Awards some of the press were already openly discussing about her being gay and when she got frustrated she spoke about it, saying that she was in a relationship for 15 years with Cydney Bernand before they could break up, and now, she is married to the photographer Alexandra Hedison.
9.
Charlie Sheen was not only known for his famous serial 'Two and a Half Men' but also for spending money on prostitutes. For many years, the public thought that he was with woman only, but it so turns out that he happens to be interested in both, male and female.
10. Raven Symone She wants to entertain the audience with her roles >> Read More...
While commenting about the legalization of gay marriages, Raven from the popular Disney show 'That's so Raven' came out in 2013. She was happy about the legalization of gay marriages and also about the fact that now she can get married too.