Bollywood now consumes remakes on a regular basis. We've seen quite a few Bollywood movies that are blatantly remakes of South movies that have become blockbusters. But our knowledge of Bollywood movies, which have influenced the South Asian film industry, is limited. We pay close attention whenever a Bollywood blockbuster is revealed to be a South cinema remake. However, a lot of fantastic Bollywood films have been remade in the South throughout the years.
1. Dabangg (Tamil- Osthe)
DABANGG is regional, packed with action, focuses on the classic mother-son relationship and various relationships (half-brother, step-father), eventually becomes a vendetta fare, has a number of songs cleverly inserted into the story (including an item number), but the presentation is slick and polished.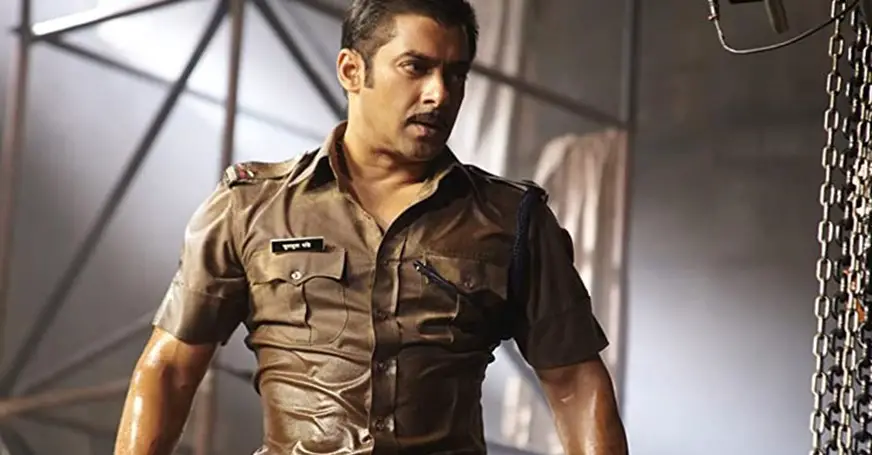 ...
2. Khakee (Telugu- Satyameva Jeyate)
There are numerous twists and turns in the movie, but not too many that the plot becomes confusing or hard to follow. The several subplots are just as well-developed as the main plot, and the supporting cast is shown as more than just a collection of eccentric people that liven up the scenery. KHAKEE spins its tale in over three hours, yet one just isn't aware of how swiftly that time passes.
3. Sarkar (Telugu-Rowdy)
RGV might not actually win praise from non-Maharashtrian sectors because the power-play portrayed in SARKAR is deeply ingrained in the character of Mumbai. Additionally, the movie is severe and depressing, thus it might not appeal to moviegoers who prefer sunshine, escapist, candyfloss movies (read: kids, youth, and women).
...
4. NH 10 (Garjanai)
The storytelling of Sudip Sharma Sudip Sharma, a 2002 IIM-Ahmedabad pass out who ha >> Read More... isn't the best or most coherent. It contains several overtly corny elements, such as Mira assuming a new avatar on her birthday (she's being reborn, geddit?). A few elements are also puzzling, but as you watch Mira and Arjun struggle to survive the nightmare they've found themselves in, it becomes brutally obvious that a lot of what we consider to be "common sense" is actually worried caution that verges on psychosis.
...
5. Krantiveer (Kannada: Parodi)
Krantiveer is a movie about normal people who are so horribly tormented by the adversaries that they are left with no choice but to rebel, in contrast to Tirangaa, which made a quantum leap over everything believable. The movie grabs a solid grasp of your senses during the buildup and uses this grip to make everything that happens subsequently seem plausible.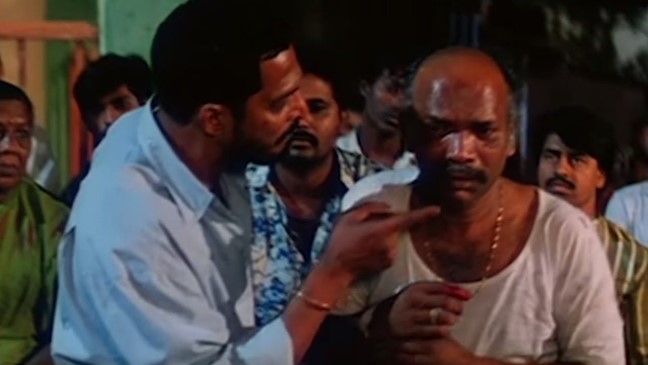 ...
6. A Wednesday (Tamil-Unnaipol Oruvan)
Jimmy Sheirgill, who is focused and convincing as a rough-tactics cop, Deepal Shaw Deepal Shaw carries a slightly unusual portfolio i >> Read More... , whose Hindi dialogue delivery is unmatched in the role of a TV news reporter, an attention-grabbing performance by Aamir Bashir Aamir Bashir is an Indian TV artist and film direc >> Read More... as a ramrod-straight cop, and a strikingly skilled cameo by Kali Prasad Mukherjee Kali Prasad Mukherjee is one of the experienced pe >> Read More... in the role of a taunting terrorist are also given brilliant performances by Pandey.
...
These issues are obviously significant to Rohit Shetty Rohit Shetty is a famous Director in Bollywood who >> Read More... . Ajay Devgn, cheerily corny quips, cars crunching at ear-splitting decibel levels, and thunderous box office profits are the same formula that he repeats almost every year. He has brought Abhishek Bachchan Abhishek Bachchan, or Abhishek Srivastava, is a ve >> Read More... into the picture with Bol Bachchan.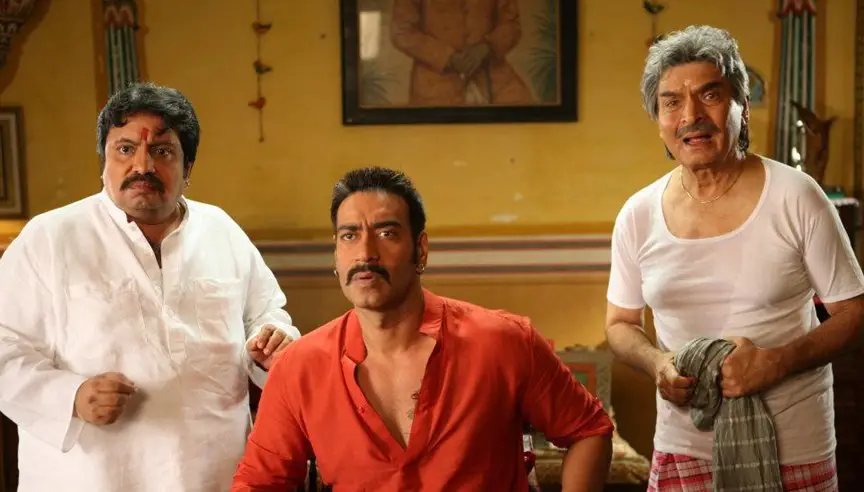 ...
The ordinary nature of Akshat Verma's subject is made intriguing and humorous by his script. Even the mundane tale is given a boost since the comic factor is so high. The colourful language the characters employ only serves to heighten the hilarity. There have never been so many four-letter words allowed by the censors in a popular movie before.
...
9. Soldier (Tamil- Villu)
A little guesswork will reveal the name of the villain for you even before the screenplay does because the suspense in the movie is not tight enough. In keeping with the norm, Australia and New Zealand are where nearly 3/4 of the film was filmed. The lead pair's performances are ordinary. Preity does best when she is effervescent, and that is where she excels.
10. Ghatak: Lethal (Telugu: Aapthudu)
Amrish Puri Amrish Lal Puri was born on 22nd June, 1932 in Pun >> Read More... , who has demonstrated over the previous few years that he is much more than the stereotypical villain, gives the best performance. It's astonishing how well he portrays the loving father and retiring nationalist hero. For this movie, Amrish Puri has already received the Filmfare Award. His performance alone should make this movie worth seeing, as it is of the finest calibre.