There are some actors who love their safety and then there are the daredevils who live on the edge and love going that extra mile to give their role authenticity and perform their own stunts. They do not want professionals to perform their stunts for them. Here are the top 10 actors who perform their own stunts.
1. Jackie Chan
...
Jackie Chan is considered to be one of the actors who has done almost all of his stunts himself. No matter how dangerous it is to perform a stunt, Jackie is always up for it. His stunts are what gives the films he is in a quality of reality. He will blow your mind away with his crazy stunts.
2.
...
She is known to be one of the actresses to perform most of her stunts herself for films like " Salt Click to look into! >> Read More... ," " Maleficent Click to look into! >> Read More... ," etc. Simon Crane, a stuntman who has worked with her on quite a few movie sets has said that she does 99% of her own stunts. She is a beauty who doesn't mind getting a few scrapes and bruises for her roles.
3.
...
Ford is best known for his role as the famous fictional archeologist, Indiana Jones Jr. in the "Indiana Jones" series. Harrison wanted to do most of the stunts which are possible  and so he performed his own stunts for the series. A few of his stunts included crashing cars into other vehicles or things, dangling from helicopters, etc.
4.
...
Known for his "Mission Impossible" series, Tom Cruise has said to perform all of his stunts for the series. He had a double stunt present on the set, but he only tested the safety riggings for Tom. He has also performed his own stunts for films like "Minority Report" and "War of the World".
...
5. Daniel Craig Daniel Wroughton Craig, born on 2nd March 1968, is >> Read More...
...
Daniel Craig
6.
...
Jason Statham has become one of the most famous action actors as he has been performing his own stunts since the launch of his career. With each stunt, he tries to outdo himself constantly. He has also encountered a few mishaps while performing his own stunts.
7. Kristen Stewart Started as an extra, made her own way through Holl >> Read More...
Stewart not only performed her own stunts for the " Twilight Click to look into! >> Read More... " series but also for "Snow White and the Huntsman". She performed a greater number of stunts for the latter as compared to the former film. Her stunts also required her to get over her fear of horses.
8.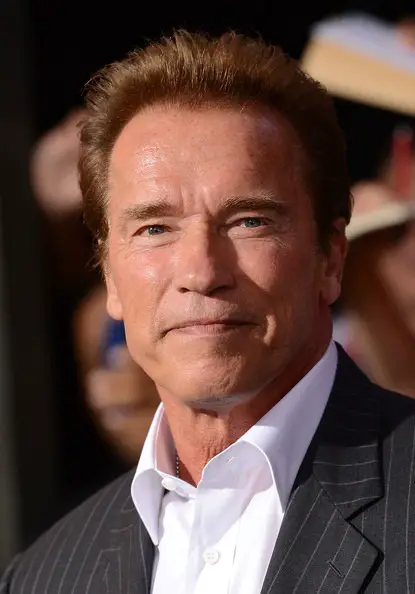 Arnold came from an athletic field and was fit enough to perform his own stunts. As his acting career began, his ability to perform stunts brought along various acting jobs. Even as he grows older, he is willing to do anything to make the film more genuine.
9. Josh Hutcherson The notorious actor of the Hollywood industry, Jos >> Read More...
Age is not a matter for Josh when it comes to performing his own stunts in the film "The Hunger Games". He is younger than most actors who perform their own stunts but that doesn't stop him from getting himself in harm's way to put in maximum efforts into his roles.
10.
Along with playing the role of Batman comes the childhood dream of the actor of actually being Batman finally coming true. Bale has taken his role as Batman seriously and performed his own stunts. He has also performed his own stunts in films other than "Batman".