Haters are inevitable in every field. But in the end, the person receiving hate gets the last laugh when they give back to their haters with sarcasm. Here are the top 10 celebrities who earned the last laugh on their haters.
1. Halle Berry She was known for her short - hair styles, from a >> Read More...
...
Halle Berry was made fun of for getting teary eyed when she accepted her Oscar award for her role in the film, "Monsters Ball." She got her last laugh at the Razzie Awards where she won an award for her role in "Catwoman" where she faked getting emotional for winning the award and turned the criticism into a hilarity.
2. Taylor Swift Taylor Swift is the big name in the music industry >> Read More...
...
In 2012, haters of Taylor planned on hijacking a contest in which the prize was a live performance by the singer herself at whichever school received the most number of votes. Horace Mann School for the Deaf in Boston was ultimately the winner of this contest from among the 14,000 schools competing. The prank ended up backfiring at the haters when the school received a donation or $50,000 of which $10,000 were by Taylor herself. She did not perform a concert in the school.
3. Beck
...
Beck was a surprise winner of the award at Grammy Awards in the year 2015. When Beck went on stage to collect his award, Kanye West Kanye West is a Hollywood singer, hip hop recordin >> Read More... stormed on stage in protest but then immediately returned to the audience. Beck then jokingly spoke into the microphone insisting Kanye on coming back on stage because he needed his help. This killed Kanye's ego, and he apologized to Beck through social media.
4. Eminem
...
The rapper was labeled as a homophobic in the early 2000s due to his lyrics. But he put an end to these labels when he performed along with Elton John Sir Elton Hercules John is an English musician. He >> Read More... , who is openly gay at 43rd Grammy Awards in the year 2001. At the end of the performance, he embraced the singer.
...
5. Gabourey Sidibe
...
Gabourey is an American actress who features in the TV show "American Horror Story". She was criticized for wearing a silver dress to the Golden Globe awards ceremony. She had one of the best comebacks when she fired back at the haters through Twitter saying that she felt really bad for all the mean comments she received and that she cried about it in her very own private jet while going for work.
6.
...
Sandra Bullock won the award for 'Worst Actress' at the Razzie Awards which is an anti-Oscar Ceremony for her role in the movie "All About Steve". She not only went on stage to collect the award but also went on to give a DVD of the film to everyone in the audience. She then threatened to re-read her script. But the tables turned when she won an Oscar for her role in the film " The Blind Side Click to look into! >> Read More... " the very next day.
7.Dani Alves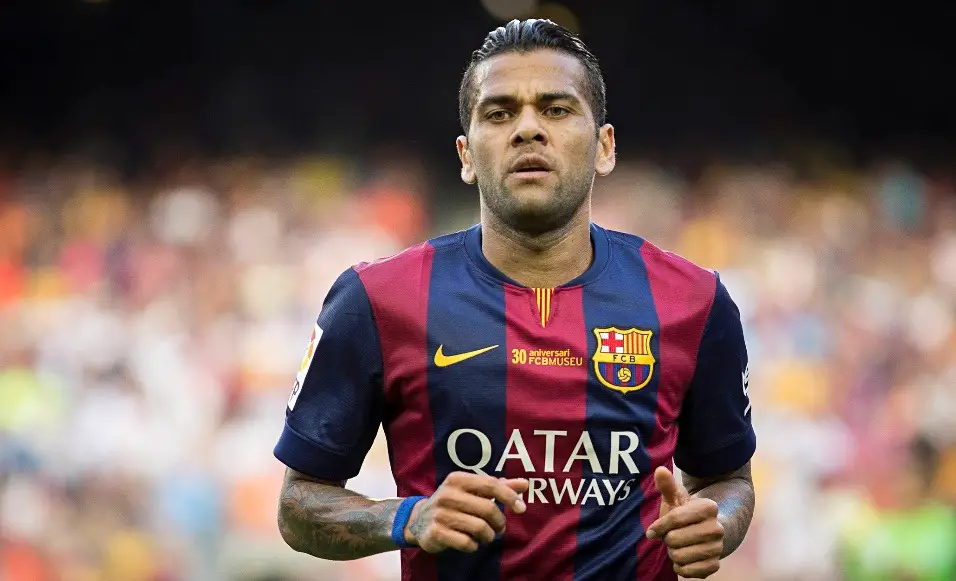 During the 2013-14 La Liga season in Spain, the Brazilian footballer had a banana thrown at him by a fan of the opposite team just before he was about to take a corner. Nonchalantly, he picked up the banana and ate it. This act of his started an international social media campaign and eventually, the abuser was arrested.
8. Barack Obama
The World leader gives back to his haters with utmost wit and sarcasm. In 2011, he was being made fun of for his African background. The video of the birth of Simba from the animated film " The Lion King Click to look into! >> Read More... " was being shared to represent the birth of Obama. He, however, poked fun at this video and also released his birth certificate in response to this video.
9. Iggy Azalea Iggy Azalea is a song composer, a rapper, and a mo >> Read More...
Iggy received hate from rapper Snoop Dogg Snoop Dogg took birth as Calvin Cordozar Broadus, >> Read More... when he posted a photograph of a woman without make-up and compared her to Iggy. He added fuel to the fire by later comparing Iggy to the White Chicks characterAt first, Iggy failed to figure out heads or tails of the situation. But then she went to a Halloween party dressed as the girl from the above-mentioned film and put an end to the hate she was getting from him.
10. James Blunt James Blunt is an English singing artist, who was >> Read More...
James Blunt is a singer who has had to put up with haters since the beginning. Ever since his debut album in 2004, he has been getting hate for his high-pitched vocals and love-struck lyrics. Although he has got his fair share of hate, he has earned a reputation for giving back to his haters. His twitter feed is filled with his snarky comebacks to his haters.