Some celebrities are rich as they have really worked hard, and some had already been rich. In whatever category, they all fall, every celebrity has worked really hard to reach where they are today. Hard work and smartness is the key to success and becoming rich. Following are some famous celebrities, about whom you did not know to be rich before they became famous.
1. Julia Louis-Dreyfus
...
Julia belongs to the famous conglomerate industry, Louis Dreyfus Group. This agriculture company was founded by her paternal great-great-grandfather, Léopold Louis-Dreyfus. Her father, Gerard Louis-Dreyfus has been the chairman of the company. Thus, she belonged from the family of billionaires. She is an actress, comedian, and producer. In 1994, she was nominated for seven Golden Globe Awards for her television series Seinfeld.
2. Taylor Swift Taylor Swift is the big name in the music industry >> Read More...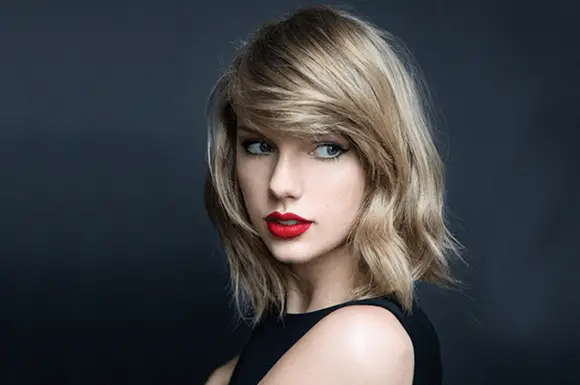 ...
Taylor Swift is the daughter of Scott Kingsley Swift and Andrea Swift. Her father is the financial advisor of one of the biggest banks in America, Merrill Lynch. Her father's descendants come from the line of investment bankers, and most of them were the presidents of various banks. She has the biggest name in the singing industry. She has a long list of awards including ten Grammy Awards, twenty-two Billboard awards and much more.
3. Chevy Chase Chevy Chase or Cornelius Crane Chase is an America >> Read More...
...
Chevy Chase mother was adopted by Cornelius Vanderbilt Crane, who was her step-father and heir of The Crane Company. Chevy Chase is a successful comedian. He even has hosted big award shows such as Academy Awards.
4. Armie Hammer Born with the name Armand Douglas Hammer, Armand i >> Read More...
...
Armand Hammer, the famous oil tycoon, was the great-grandfather of Armie Hammer. His father Michael Armand Hammer runs an oil business along many other businesses. Rather than being a businessman, Armie found himself attracted towards the television industry. Thus, he became an actor who has been in movies such as Winklevoss twins, The Social Network Click to look into! >> Read More... and much more.
...
5. Rooney Mara Her full name is Patricia Rooney Mara. She was bor >> Read More...
...
She belongs from the family who had found the New York Giants and Pittsburgh Steelers. New York Giants is an American Football team which was founded in 1951 by Tim Mara, her great-grandfather. Whereas "Pittsburgh Steelers" was founded by her mother's family in 1933. She is an actress from The Social Network, A Nightmare on Elm Street, Tanner Hall, and Urban Legends: Bloody Mary.
6. Anderson Cooper
...
Wyatt Emory Cooper and Gloria Vanderbilt are the parents of Anderson Cooper. His mother Gloria Vanderbilt was the daughter of millionaire Reginald Claypoole Vanderbilt. When she was just a child, she had a $5 million trust fund. Anderson is a television personality who hosts talk shows and game shows.
7. Glenn Close Her aristocracy in Hollywood made her a heavy weig >> Read More...
She is the daughter of the world's famous doctor William Close. Her father was the personal physician to President of Zaire, Mobutu SeseSeko. She is one of the most versatile actresses of her time, which has helped her win three Emmy Awards and three Tony Awards.
8. Julian Casablancas
Julian is the son of John Casablancas, founder of the Elite Model Management. This Management company is the biggest modelling agencies in Paris. His mother was a Danish model. His grandfather was one of the biggest businessmen of Spain. He is a musician and vocalist of the rock band "The Strokes."
9. Jake Gyllenhaal An actor that rooted from a family that cinema is >> Read More...
He is from the family of film producers and scriptwriter. His father Stephen Gyllenhaal is a film director and his mother Naomi Foner Gyllenhaal is a screenwriter. Both of his parents hold big names in the American film industry. He is an actor and has won awards such as Golden Globes, Screen Actors Guild Awards, and Academy Awards.
10. Adam Levine Adam Levine is an American song composer and singe >> Read More...
We all know the lead vocalist of America's best pop band "Maroon 5," Adam Levine. Adam is the son of Fred Levine, who is the founder of the retail chain M. Fredric. The paternal side of his family is in the media industry. One of his uncle is a journalist, and the other uncle is an author.